Data Export: We Deliver Your Data without Any Programming Effort from Your Side!
by Sofia Oprisa, 08.06.2022
How nice would it be if you could easily link projects, working time, or absence calendars from TimeTac with your BI tools or other in-house software and analyse them afterwards? All without having to worry about technical details? Why not have us deliver the data you regularly need with the TimeTac Data Delivery Service?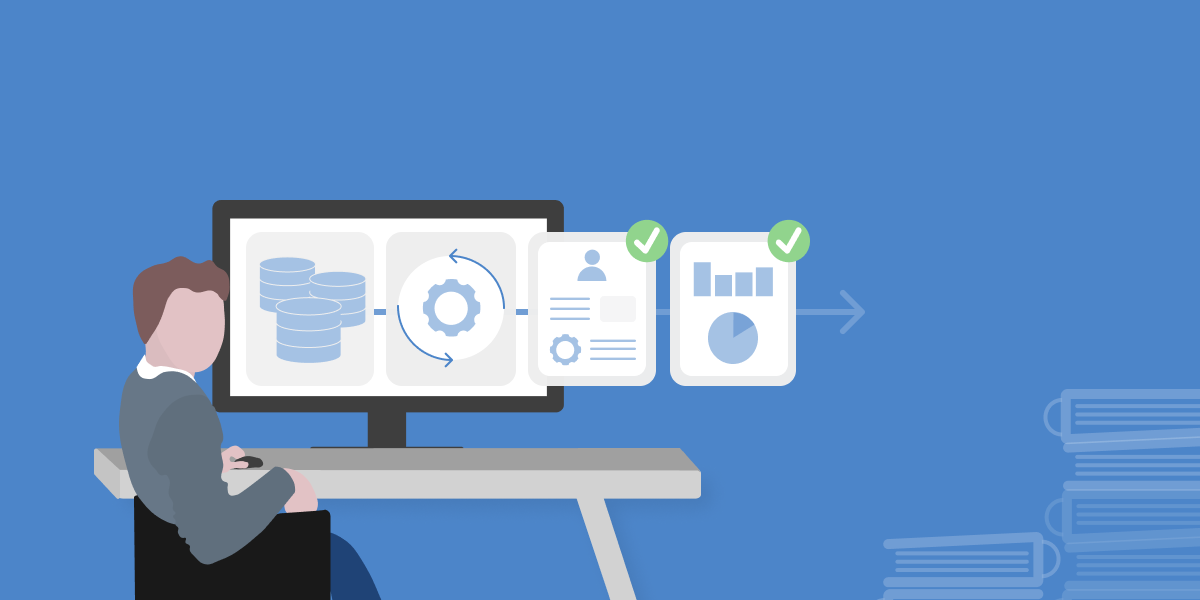 No Programming Effort for You and More Time for Analysing Your Data.
Many of our customers link and analyse their data in a central business intelligence system or are planning to introduce such a system. But the technical connection between the tools is a challenge or a major effort for some companies. Therefore, we have developed a new service for our customers, the TimeTac Data Delivery Service.
With the TimeTac Data Delivery Service (TimeTac DDS), you automatically export data from TimeTac to your BI system or other external programs.
TimeTac DDS Is Interesting for Your Company When:
You already use a business intelligence system like, for example Tableau, Datapine, Metabase, DOMO, MS Power BI, Zoho Analytics etc. or are planning to introduce one.
You want to automatically export the data from your TimeTac account, such as project data, working hours, absences, etc., in your BI tool.
You need special data evaluations that are not available in TimeTac.
You want to connect the systems without time-consuming manual programming such as API.
All of Your Benefits at a Glance:
Simple configuration without programming. The DDS can be set up quickly for you – without time-consuming programming, developer assistance, or special tools. You define which information you need, such as user data, projects, tasks, time bookings, absences, etc.
Always up-to-date data thanks to delta coding.* The DDS ensures that your database is always up-to-date and reflects the current information in the TimeTac account. Data that already exists is not resent, but only updated and duplicates are cleaned up. Updates can be made in very short time cycles. Deleted data will also be marked as deleted in your database. *Delta encoding describes techniques for transmitting and storing data in the form of its changes (also called "deltas") rather than whole files.
Automatic data delivery at the time of your choice – data is delivered monthly, weekly, daily or whenever you need it to your MySQL database.
Would You like to Know More about The TimeTac DDS?
Contact Us!
Our sales team will be happy to answer your questions and provide you with further information.