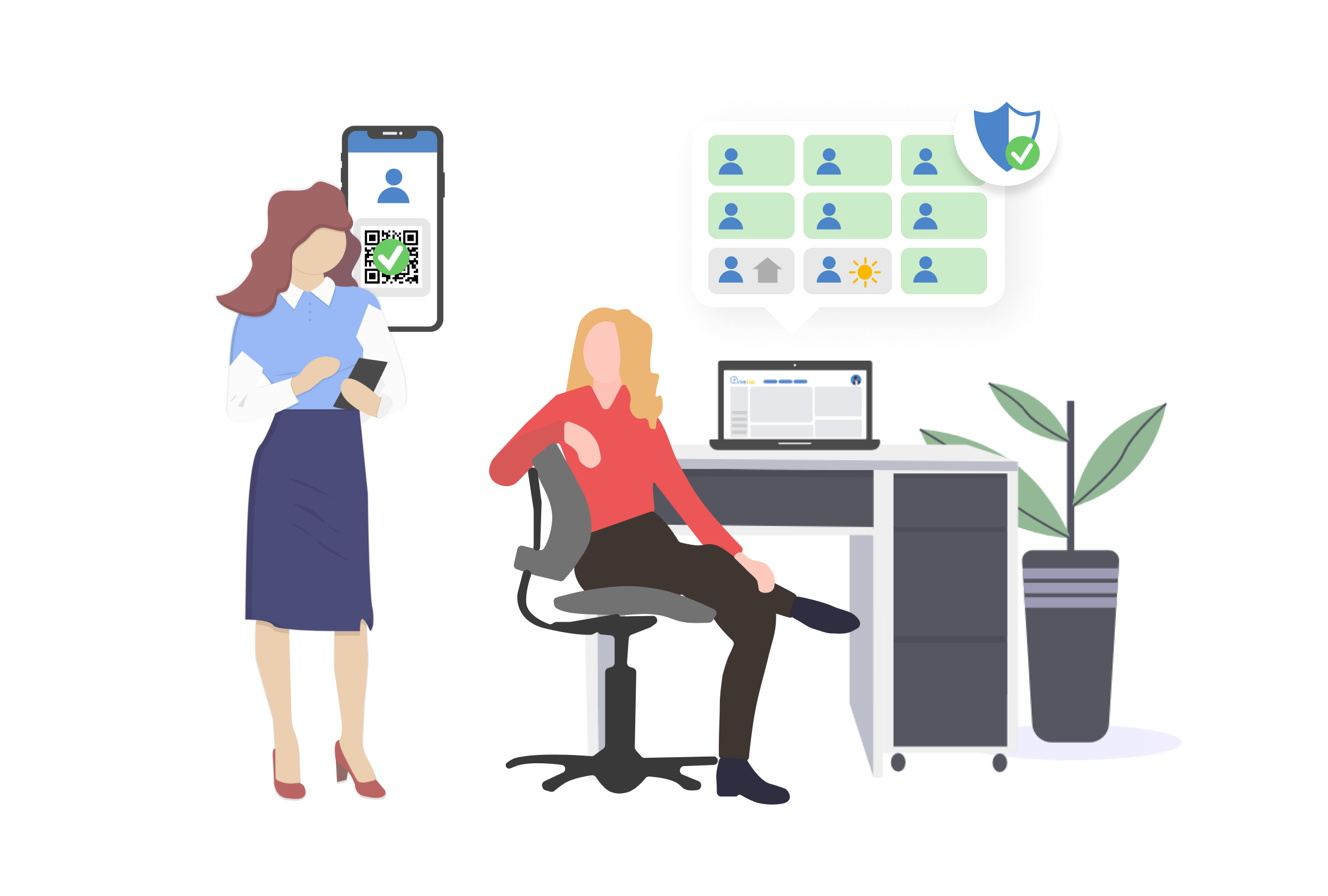 COVID-19 Status Check via Digital App
A Simple and Secure Way to Track the COVID-19 Status of Employees
Easy: verify vaccination status or test results via smartphone
Secure: the software checks the valid access rule
Proof: digital documentation of the current status
GDPR compliant: your data is safe
At a glance: leave days, remote working, and covid status
Contact Us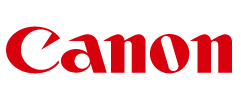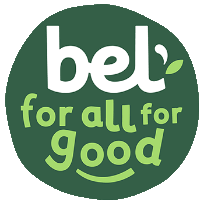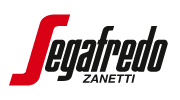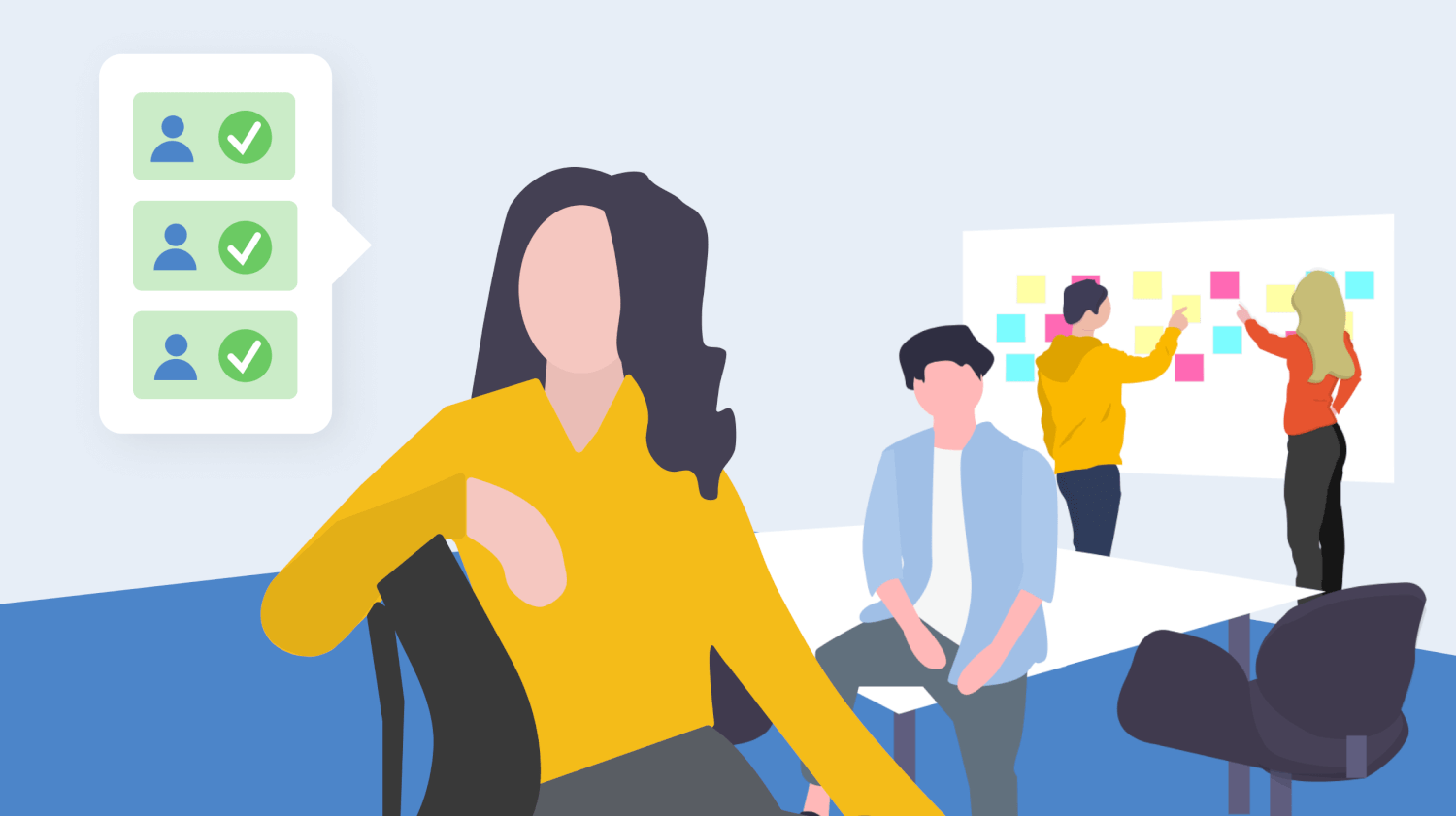 Secure and Simple Recording of Vaccination, Test, and Recovery Status
TimeTac Health supports you in implementing the respective legal requirements in your company.
As an employer, you must check your employees' vaccination, test or recovery certificates before they are permitted to enter the workplace. Checking and writing down vaccination, test and recovery statuses and monitoring the expiration dates can take much time. When documenting the status, you must comply with general data protection regulations. TimeTac Health provides complete transparency and precise documentation. You save time and safely comply with all regulations.
Convenient Status Documentation of Employees via Smartphone
No more Excel lists and verbal queries! Document your employees' status securely and digitally via app with TimeTac Health.
Documenting your employees' vaccination, test, or recovery status couldn't be easier: Your employees scan their QR code or upload the PDF of their certificate with their smartphone via the TimeTac app for iOS or Android. The software automatically checks the certificate's validity. The current status is then stored in encrypted form for a maximum of six months in compliance with the general data protection regulations. Only authorized users within the company can view the employees' status. Once the vaccination, test or recovery certificate is about to expire, TimeTac Health reminds the respective employee in time.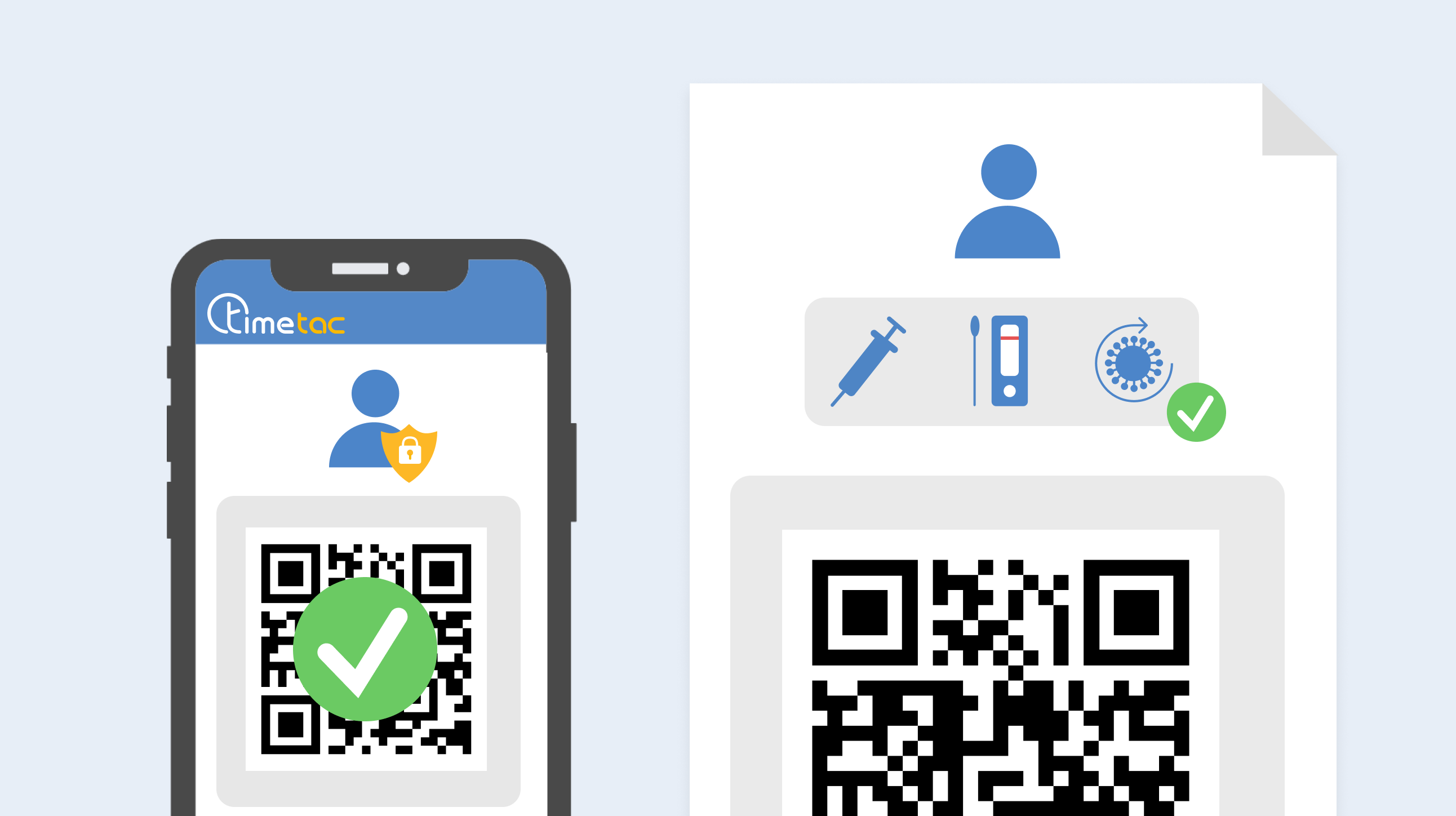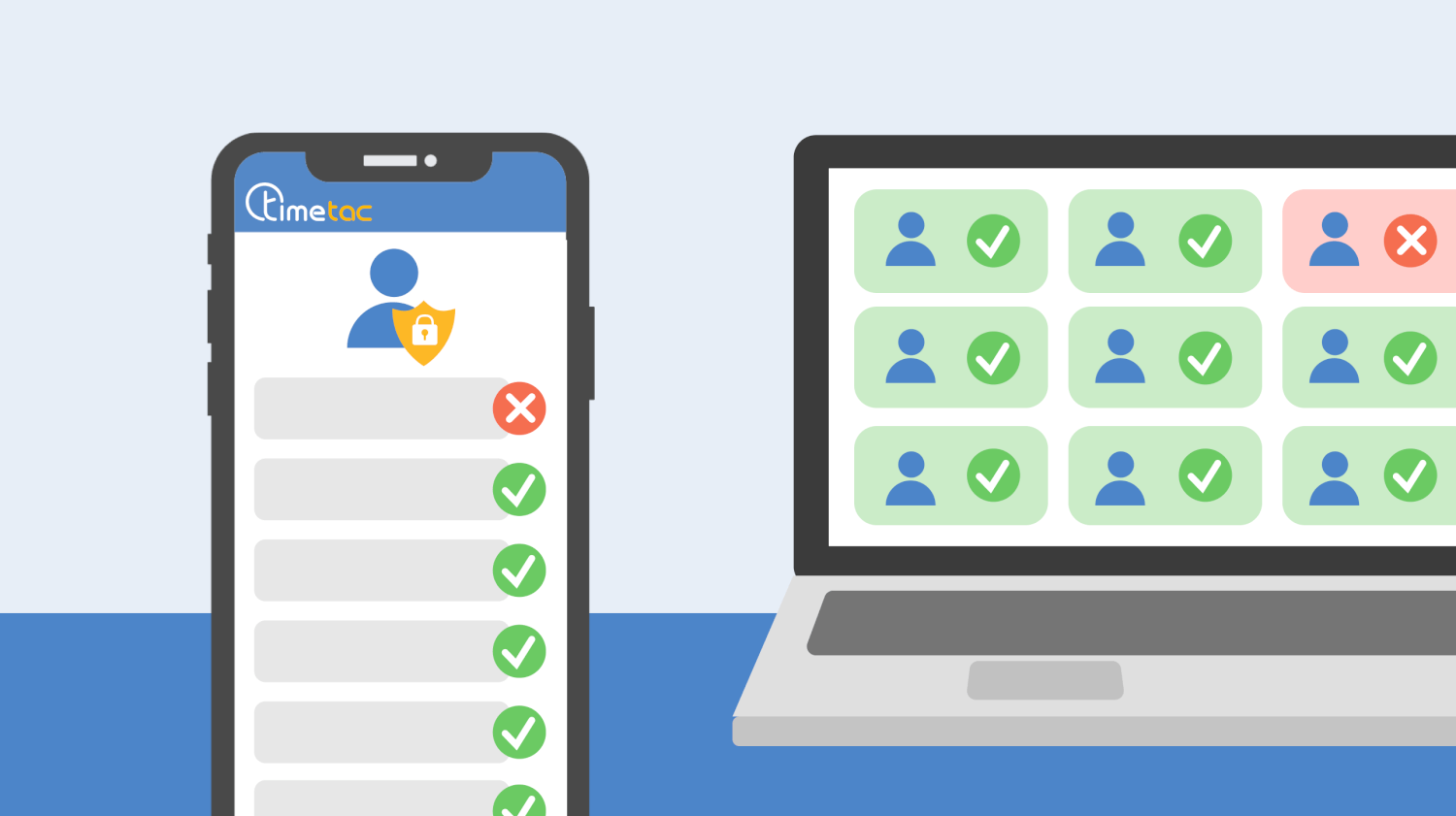 Red or Green? Keep a Transparent Overview of Your Employees' Status
Ensure that your employees' certificate is valid and minimize your administration effort.
Employees can record their vaccination, test results or recovery status via mobile app. Of course, if this is not possible due to any reason, the employer can document the status in TimeTac Health as well. The information is securely encrypted and stored in TimeTac in compliance with the general data protection regulation. You can check at any time whether your employees meet the respective requirements. If the required certificate is about to expire, the system will notify the employee and the responsible manager in the company. The employee's status is always available to comply with authoritie's regulations.
Comply with the General Data Protection Regulation
Ensure that your data is in good hands! With TimeTac Health, you will safely meet legal requirements.
The recording of your employees' status is confidential data. With TimeTac Health, you meet all legal requirements: your employees scan the certificate's QR code, the certificate's data is encrypted and sent to a TimeTac server to process, the system will then only store required information to determine the correct status and then store the encrypted form for a maximum of up to six months — all compliant with the EU's GDPR. After six months, TimeTac will automatically and irretrievably delete all data.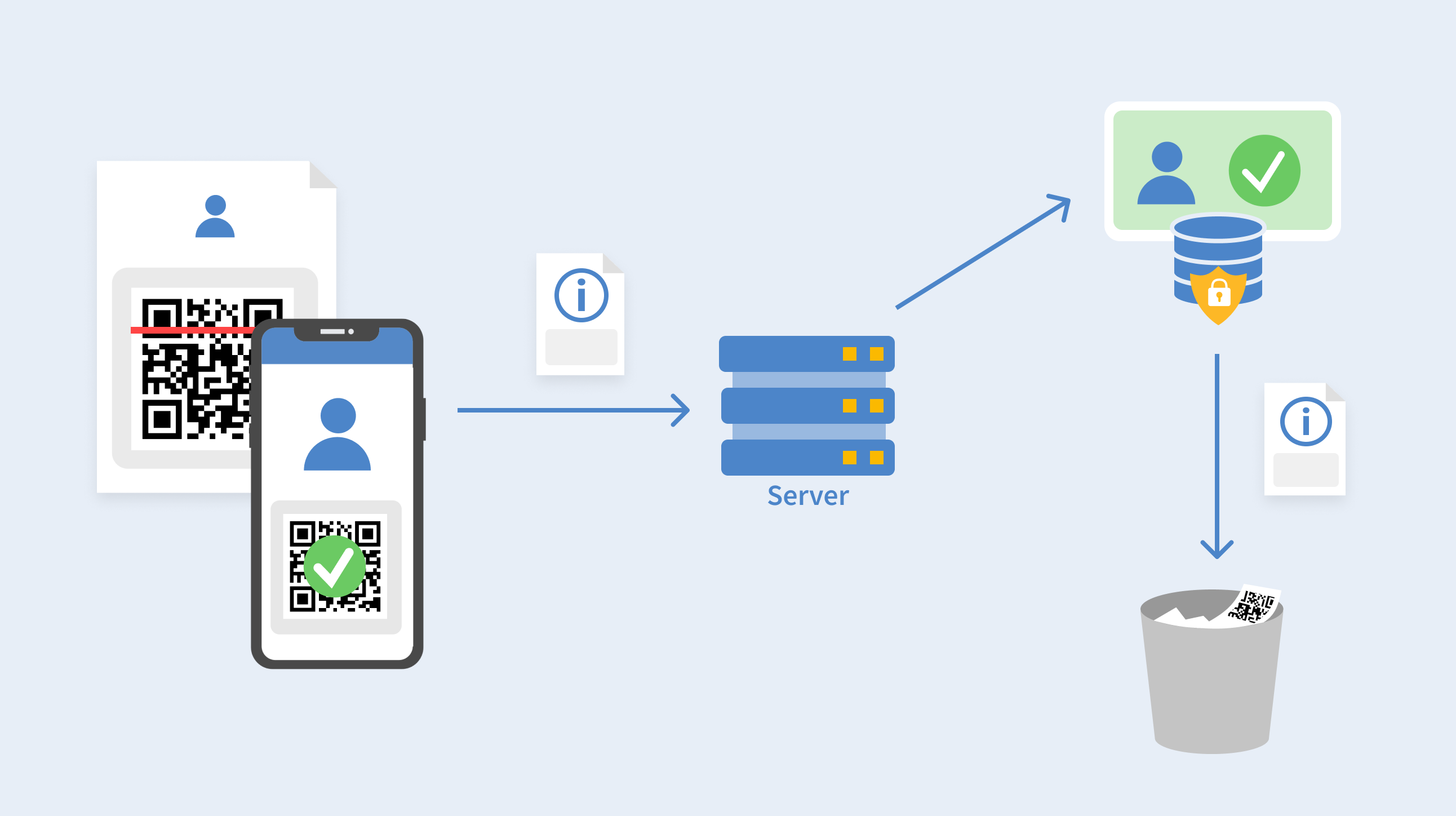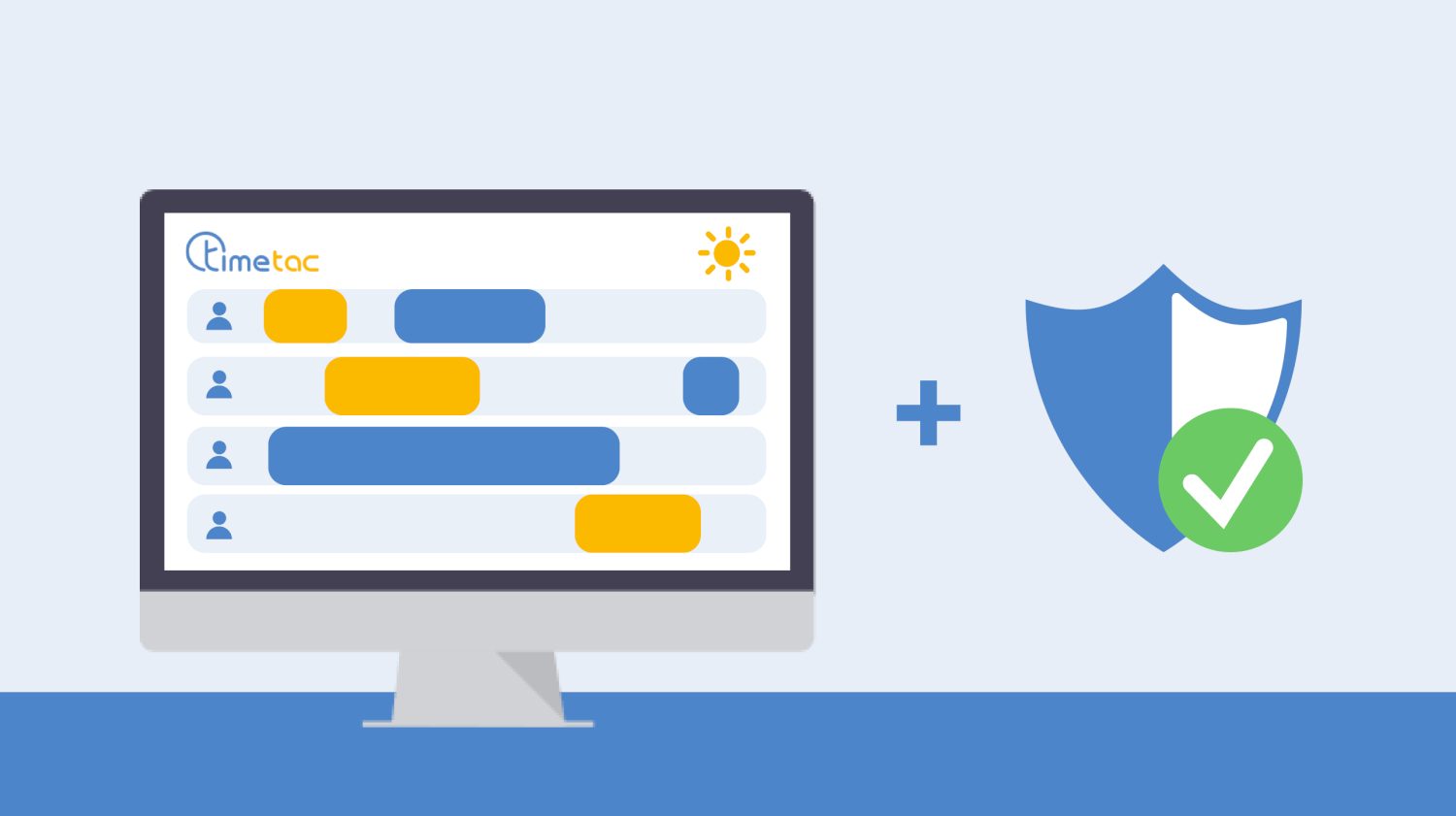 Who Works Remotely, Is Absent, or Needs to Show Their Certificate?
In combination with Leave Management, TimeTac Health recognizes whose certificate you do not need to check due to absence.
You can use TimeTac Health as a standalone module or combine it with our Leave Management product to get an even better overview of your entire workforce. TimeTac Health automatically detects whether employees are absent or work remotely. Only employees who are physically present in the office need to provide vaccination proof, a recent test result or recovery certificate
Quick Status Checks for You and Your Employees
Dashboard overview
Status documentation of employees
Define access rights
Get a list of employees whose status you need to check
Receive a notification before certificates expire
Easily upload certificates via smartphone
Keep a transparent overview
Get reports per employee, department, or team
Leave days, or remote workdays are automatically taken into account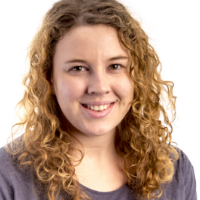 Viktoria Fingerhut
HR Generalist, RUNTASTIC
"We have been a satisfied customer of TimeTac for many years, and with the help of the great support team, we could always adapt our changing requirements for time tracking promptly and reliably."
Simple Status Checks via App. Transparent Overview.
TimeTac Health helps you check your employees' vaccination, test, or recovery status. Protect your employees and reduce administration effort.