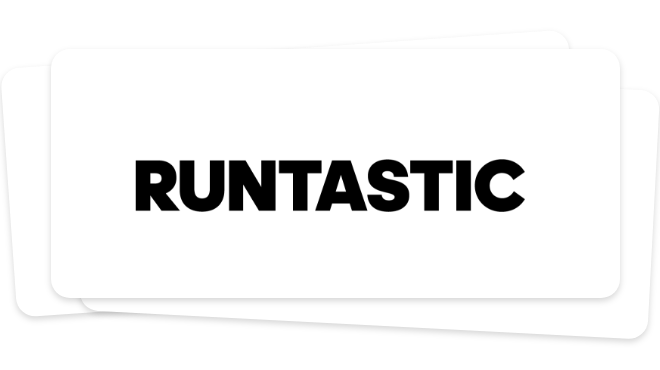 TimeTac Case Study
---
Highly satisfied with TimeTac's service for the past eight years
Viktoria Fingerhut
HR-Generalist
"As an innovative and fast-growing company, we have found an ideal partner for Employee Time Tracking and Leave Management in TimeTac. Our employees use TimeTac daily to track breaks and working hours and request leave days or other absences. The management of different working time models and always up-to-date employee reports are ideal for our managers."
About the Company
Runtastic is one of the leading digital health and fitness companies, developing specialized running and training apps to collect, manage, and analyze fitness data. In addition, Runtastic offers carefully created content. Runtastic has been part of the Adidas family since 2015.
Key Data



Needs Analysis
Time tracking that is easy to understand and use
Control of overtime and extra hours
Quick timesheet reports
Management of different absences
Goals
Simplification of time tracking for employees
Overview and early detection of work overload for team leaders
Facilitation of accruals and payroll
Transparency and easier handling of absences
Challenges
Runtastic has grown enormously. In 2013, we were looking for a time tracking and leave management system for employees as easy to understand and use as possible. The essential functions should be quick and easy time tracking and managing working hours, breaks, and leave requests. Managing different working time models had to be easy, and we needed immediate reports of our employees. Over the years, new requirements for time tracking were added, which TimeTac implemented for Runtastic.
Viktoria Fingerhut: "TimeTac has been a reliable partner for eight years. We are delighted with the support, which actively assists us in mapping a wide variety of changes and in individual reports."
The Solution
Simplification of Time Tracking for Employees
Runtastic employees track their working hours, breaks, and absences either via a web browser or mobile app.
Viktoria Fingerhut: "Our employees appreciate the flexible and intuitive use of TimeTac to track their working hours, breaks, and absences, and to request leave days or other absences."
Since Runtastic's employees work in several offices in Linz, Salzburg, and Vienna, and for our customers to better track this working time, the task "travel time" was set up in TimeTac's Employee Time Tracking. The "travel time" time is listed in a separate column in TimeTac's timesheet report. This way, Runtastic can track who travels and when, and employees don't have to note the travel time manually.
In addition to tracking the start/end of the working time and breaks, employees have the option to define up to 10 tasks freely. They can choose to track working time live, retrospectively, or automatically.
Working time is tracked in TimeTac based on the working time models. There are templates for numerous working time models in TimeTac which can be individually adapted to your needs.
Viktoria Fingerhut: "We have many different working time models in the company to enable our employees to work as flexibly as possible. TimeTac makes it easy for us to manage different working hours because we can set the agreed specifications for each employee individually and in an uncomplicated way. The working hours are then automatically calculated in a compliant manner."
Overtime under Control
With TimeTac, the HR department can quickly transmit clear overtime reports to the team leaders. This way, they are kept up to date on a quarterly basis about the employees' overtime. They can regularly keep an eye on the employees' workload to possibly counteract an overload in time.
Another customization request from Runtastic was to align the information in the reports even more with the information needs of the HR department.
Additional columns in the timesheet report, which show overtime with 50% or 100% separately, increase the traceability of the overtime worked and facilitate accounting.
Managing Different Absence Times
In TimeTac's Leave Management, you have the option to define different absence types and to determine whether employees receive credit for the paid non-working time, or whether employees may exceed the standard working hours, etc. This allows our customer Runtastic to evaluate other absence times such as parental leave or maternity leave.
Due to the Corona pandemic and to allow employees to take the family time provided by the government, a new absence type, "special care," was set up in TimeTac.
"We no longer want to miss the online request for leave days or other absences with the digital workflow. Our employees request absence days, and the responsible team leader can easily approve or disapprove the absence time requested. At the same time, the employees' leave balance is automatically updated. A great advantage is that we can quickly and easily change the responsibilities for requests in TimeTac. We are a fast-moving company and can thus react very quickly when representatives change, for example, or a new team leader arrives." adds Viktoria Fingerhut.
The Result
Viktoria Fingerhut highlights:
"We have been a satisfied customer of TimeTac for many years, and with the help of the great support team, we could always adapt our changing requirements for time tracking promptly and reliably."
Runtastic's employees are very satisfied with the intuitive tracking of working hours and having an overview of their working hours and vacation balances at all times. They no longer have to wait for the payslip for this information.
Viktoria Fingerhut summarizes the cooperation with TimeTac as follows:
"TimeTac has allowed us to reduce our overall effort in the HR team, and the time tracking has made our work easier. TimeTac supports us in complying with legal requirements and in organizing and coordinating our teams."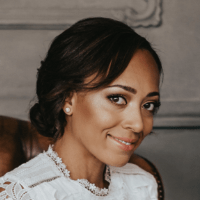 Prisca Naescher
Samsung
"TimeTac is flexible and adapts perfectly to our needs. The service is exceptionally fast and straightforward. We are very satisfied and highly recommend TimeTac!"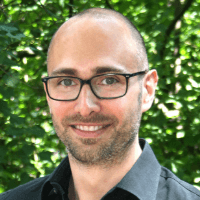 Michael Mayer
WWF Austria
"After in-depth market research and extensive testing with other providers, we – as a nearly 100-member NGO – found a solution in TimeTac that offered us the best combination of functionality, intuitive operation, competence, locally based service, and costs."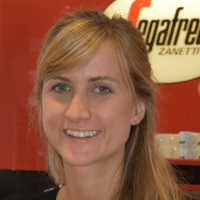 Sarah Aichinger
Segafredo
"Before placing an order, providers promise you a lot – great support, smooth onboarding, complete cost transparency, and simplicity. But with TimeTac, that's all genuinely the case. We were online super fast and without complications. The support is simply outstanding! Time tracking and leave management – easier than ever."
Free Trial
Fill out this short form and receive your free trial account.
30 day free trial, with no obligation
Data from the trial phase can be kept if you decide to purchase
No credit card required for the trial
No need to worry: your trial account will automatically expire
Data protection: your data will not be passed to third-parties