Across the Globe
We Help
To Use Time in a Meaningful Way.
Our vision inspires you? Learn more about our Corporate Culture and soon become part of our extraordinary team.
Is There No Fitting Position for You?
We always look forward to unsolicited applications!
Don't hesitate to send us your application and let us know why you would fit in our team.
Apply for Position
Our Benefits
Modern office in the city center of Graz
incl. roof top terrace with a view of the Schlossberg, climbing wall, table tennis, darts, putting green, etc.
Growing, stable and owner-managed company
CEO with development background
Flexible working time models
e.g. 4 day week
Remote working possibility
2 days a week
€ 4.– food vouchers
for each day in the office
Daily fresh organic fruit, coffee & tea
2 x per month free business brunch in the office
with free finger food and organic juices
Personal and professional development opportunities
Multicultural team with a great team spirit
Latest hardware
freely selectable between PC and Mac
€ 300.– health budget
per person and per year for your physical fitness, e.g. Chair Shiatsu, fitness courses in the office, special equipment to promote employee health
Free use of the digital platform "Instahelp"
an anonymous online service for mental fitness
Changing rooms and shower facilities
for those, who would like to spend their break doing some sports, eg. go for a run at the "Murradweg",
Team events
and celebrations of achieved milestones
Full support when starting your new position
with an individual onboarding plan, incl. a personal buddy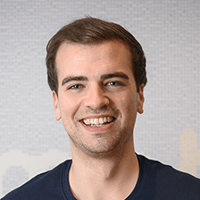 Andrew O'Connell
Product Management
"I began to develop my career with TimeTac a few years ago. What started as a short internship lured me into a full-time position, where I have thus been able to progress further into a senior role. My potential was nurtured and fulfilled due to the learnedness of my colleagues and the opportunities I was provided with from the very beginning. Coupled with the culture here at TimeTac, the past few years have been a very enjoyable and rewarding experience."
"What makes my job at TimeTac so exciting is that every customer has unique requirements and I get the chance to help them find solutions. It's very diversified by nature, but I can always rely on the team around me who is working hard and doing their best to make TimeTac even better."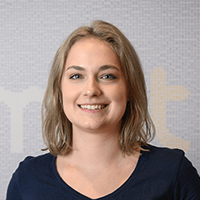 Lisa Madler
Sales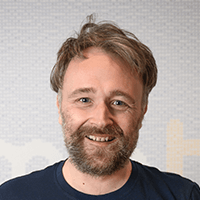 Matthias Jäger
Product Management
"What I appreciate the most about TimeTac is that we are working on a family of products that is constantly being improved and expanded. This is an exciting task that never ends. As far as teamwork and leadership are concerned I am very satisfied and looking forward to our next releases."
Meet Our Highly Motivated Team
TimeTac is a continually growing and innovative software company focusing on developing and providing web-based and mobile time tracking solutions. We maintain a modern, open corporate culture with a strong vision and a great working atmosphere that encourages creative thinking. The products of TimeTac are among some of the leading cloud applications in the categories of time tracking and absence planning solutions.
Are You Interested?
Send us your application now. We are looking forward to hearing from you.
Apply Now!