Flexible working hours: Practices and management
by Gabriele Kaier, 10.05.2017
There is a range of flexible time practices, offering different amounts of structure, regularity and flexibility. Find out the benefits of flexible working hours from both the employee's and the employer's viewpoint, what flexible working can offer to your company, and which helpful tools can support you to monitor the various forms of flexible working.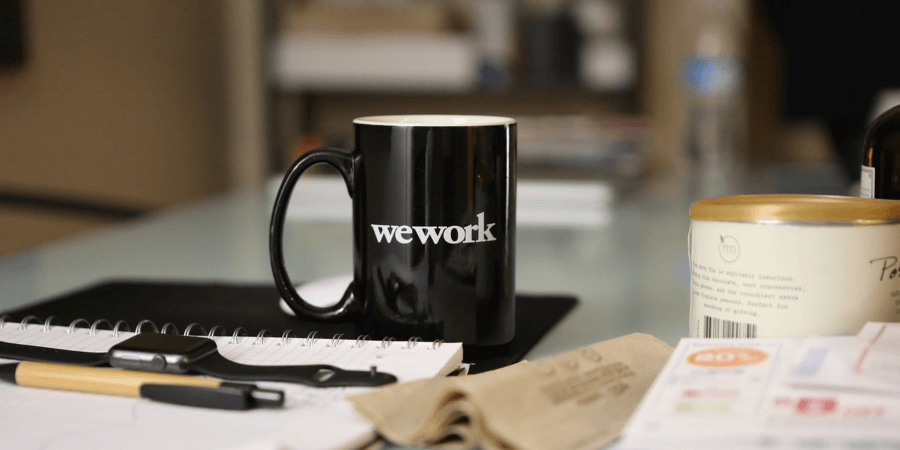 Flexible time options
Many of the working arrangements are classified as "flexible", however some options have greater or smaller degrees of daily variation in the number of hours worked. In all options below full-time-hours can be worked, but in a different format to the traditional 9 to 5. We can group the options into variable hours, restructured hours, reduced hours and leave options. In this article we focus on the first two of them.
Variable hours
Flexitime
This scheme usually involves working a set of "core hours" with the ability to vary the hours either side of this. To check that everyone was doing their hours, a Time management software can help managers or supervisors. Employees can easily register and track their hours with any device suitable to the working situation. Alternatively, there is a choice of temporal patterns that can be chosen within a team. This ensures that there is sufficient office cover at all times. Benefits for employees:

Avoid rush-hours commutes
Offers work-life balance advantages e.g. leave early/start late to take a child to/from School or for sports training
Option to schedule quiet times to get on with work

Benefits for employers:

Gain an advantage over recruiting and retaining staff
Option of scheduling across longer portions of the day, to ensure better customer service

Annualised hours
In this scheme an annual total of hours is agreed and worked in variable quantities over the year by agreement with the employer. This is most common in industries with peaks and troughs of demand. But it is also popular in the banking and financial services sectors, as they have moved towards call-centre based operations and try to align more towards consumer expectations. There are several forms of work scheduling: an average monthly total to be worked, periods of intense working followed by periods of rest e.g. two weeks on, two weeks off pattern. In Europe there are requirements to comply to the Working Time Directive, so that an average 48-hour week is not exceeded and minimum rest periods are adhered to. Pro/contra for both sides:

In principle, it can give employees who need variations of employment the right intensity to match with private activities.
Caused concern in trade union circles due the possibilities of exploitation: health and safety issues in periods of intense working, and erosion of overtime opportunities

Zero hours
These contracts have been criticized on a number of fronts, but in legal forms it is also a form of employment. Zero hours arrangements are "on call arrangements", many agencies work on this basis with temporary workers. The relationship is characterised by "mutuality of obligation". Neither the employer is obligated to find a work for the employee, nor the employee is obligated to accept the offered work. Pro/contra for both sides:

Can suit for both parties in certain circumstances
Can apply to retired workers to be called in when necessary
A significant number of grey areas

Time accounts
Time accounts offer a greater degree of time sovereignty to compensate for extra time worked by taking time off and vice versa. They can add flexibility to collective agreements between Unions and employers and are becoming common in continental Europe. To prevent excessive periods of holidays or working, most time account agreements specify a time period within which accounts have to be balanced and they also usually set maximum credits for days off earned and debits for working days owed. Pro/contra for both sides:

The employee receives a greater degree of time sovereignty
Account agreements
Restructured hours
Compressed working week
This option is increasingly popular, full-time hours can be worked in a different format to the traditional 9 to 5. Compressed workweeks can be a four-day working week or a 9-day fortnight. First one is also referred as a "4/10 schedule". Employees work 4 10-hour days with the fifth day off. The second one is also referred to as a 9/80 or 9/8 schedule over a 2-week period. 9/8 schedule means working on 4 days per week 9 hours and on the 5th 8 or a day off. 9/80 means 80 hours work over 9 days. All have the same goal, you get an extra day off every second week by working a little longer on the other days. Pro/contra for both sides:

An extra day off
More autonomy for the staff

Tools for managing flexible working hours

The key parameters for flexible working hours arrangements are trust, supervision and good communication between staff who work at varying times and therefore meet less frequently. Two tools are important and support a successful implementation:

Clear effective HR policies on hours of work
Work out clear and effective policies on hours of work to preclude different interpretations and prevent potential, or maybe cost-intensive complications. For example, a disgruntled employee who leaves earlier might claim hundreds of overtime hours for which you have no records. Another scenario would be no one being in the office because everybody worked at a special event the evening before and other kinds of situations which underscore the importance of having clear HR policies.

Tracking Employee Time
By keeping track of hours worked using an online software system you are able to calculate overtime, actual hourly rates per employee, and easily comply with legislation and other internal company policies. In addition, you are able to monitor and gain real time access to data such as overtime, vacation/sick-leave balances – no matter your or your employees' location. Last but not least, such a tool enables you an overview of running projects and resources available to ensure that everything runs smoothly and on time. Watch workloads per employee, understand workflows and make improvements in a timely manner for better project results. A time management software also supports team collaboration and communication: Gain visibility on who is at that moment in the office or absent, who is assigned to which tasks/projects or simply supervise the status of your current projects.
TimeTac GmbH develops and distributes web-based and mobile time tracking systems. The scope of our products includes market tested and optimally customisable solutions for employee time tracking, project time tracking, leave management and shift planning. Contact us to learn more about TimeTac products.