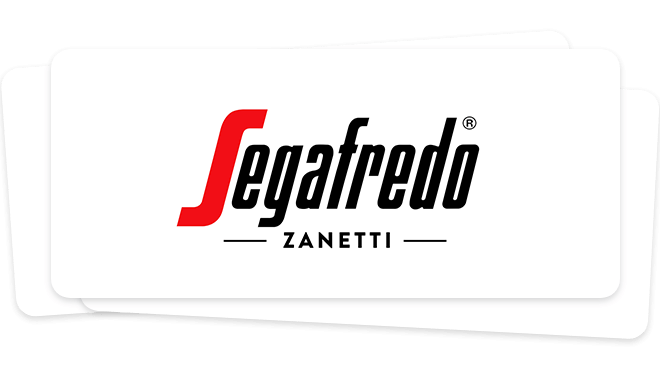 TimeTac Case Study
---
"Time tracking and leave management are easier than ever before. The support is really great!"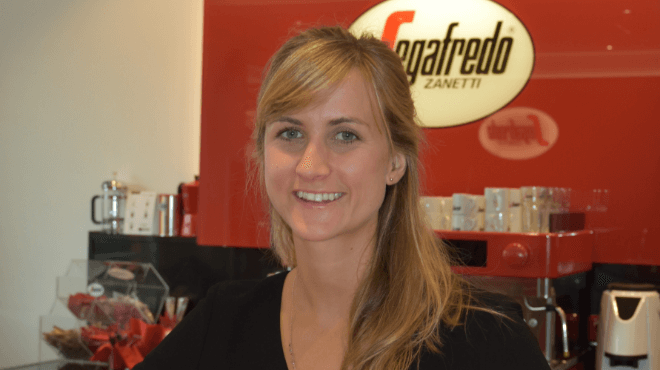 Sarah Aichinger
HR Manager CEE
"Before placing an order, providers promise you a lot - great support, smooth onboarding, complete cost transparency, and simplicity. But with TimeTac, that's all genuinely the case. We were online super fast and without complications. The support is simply outstanding! Time tracking and leave management - easier than ever."
About the Company
Segafredo Zanetti Austria is headquartered in Salzburg and is the first foreign subsidiary of Segafredo Zanetti SA. With 66 employees in Austria, the Austrian subsidiary is the number one gastronomy supplier in the espresso segment. You can find more information about our customer here.
Key Data



Location
8 locations
across Austria
Needs Analysis
Switching from Excel and paper sheets to modern forms of time tracking
Reduce effort in the personnel department
Facilitate control and management
Enable flexitime model
Goals
Digitization of time tracking and leave management
Reduced administrative effort
Full transparency in real-time for management and employees
Enable employees to have more flexibility
Challenges
Digitization of Time Tracking and Leave Management
When Sarah Aichinger joined the company in 2019, there was still an attendance recorder in the company's entrance area for tracking working hours. The data tracked had to be processed by an employee and manually transferred to Excel. Employees created leave requests on paper. The workflows with Excel and paper were inconvenient, slow, and inefficient and, for Sarah Aichinger, no longer up to date.
Sarah Aichinger: "My goal is to digitize the entire HR area and thus also time tracking and leave management. The effort for everyone involved should be kept as low as possible, and therefore we needed a digital solution."
The requirements for the solution were clear from the beginning: the effort in the HR area should be reduced, and thus all process steps should be digitalized. Segafredo Austria's employees are spread across several locations throughout Austria, there is a sales force, and the management travels a lot. Therefore they needed a location-independent overview. The managers were to be given more responsibility to facilitate the control and management of the employees.
The Solution
A Time Tracking and Leave Management System That Can Be Used Independent of the Location
Digitization
Together with her Head of IT, Sarah Aichinger started looking for a suitable solution. In the first step, the customer was interested in the basic functions of digital Employee Time Tracking and Leave Management and the possibility of tracking and managing all data with one application.
More flexibility - independent of time and location in various areas
Since Segafredo Austria's employees are working in different areas - from administration and production to sales force - the company needed maximum flexibility in tracking time and accessibility of Employee Time Tracking and Leave Management.
TimeTac is web-based and can be used on multiple devices and independent of location and time. For example, managers and sales representatives use the TimeTac time tracking app on their company cell phones and tablets. Two TimeTac Evo Basic time clocks are used in administration and production. Employees like to track or manage working time, leave days, and other absences on their PCs via the web browser in the home office.
Sarah Aichinger: "It was very important to me that the tool is particularly user-friendly for my colleagues and also for me as a key user, and that we are simply not tied to a specific location with TimeTac."
Transparency for Management and Employees
Especially the management, which travels a lot, appreciates the location-independent insight and the clear reports in TimeTac.
Employees and managers also appreciate the transparent overview of their hours and holiday entitlements; this leaves no more questions unanswered.
The practical status overview in TimeTac provides all managers with a quick overview of which employees are currently present, on break, or absent.
Flexible Working Hours
With TimeTac, it was possible to introduce flexitime in the company. Core times were defined in TimeTac and are checked automatically. If employees work beyond the agreed time frame, they receive time-dependent allowances. The time credit is accounted for directly in hours and included in the employee's working time balance. This means that allowances no longer have to be calculated manually. The employee's working time balance and allowances can be evaluated and viewed with just a few clicks.
Compliance and Verification of the Regulations
The compliance of breaks and daily working hours is defined in TimeTac and automatically checked by the software. Employees receive an alert via email or in TimeTac 15 to 30 minutes before reaching ten working hours per day and are reminded to stop working.
The customer has decided on a break deduction for 30 minutes starting at six working hours. By default, automatic break deduction is only applied to timestamps tracked live and up to the previous day. If there are open timestamp requests or timestamps have been changed or tracked manually in the system retrospectively, the automatic break deduction will also be applied one week before.
Employees must complete the timesheet report by the 5th of the month. The responsible managers receive a notice by email and in the TimeTac account if the employees' timesheet report has not yet been completed.
Management of Absences
The management of leave days and other absences of Segafredo Zanetti Austria has become more accessible for all employees, especially the sales force. The sales representatives work in seven different operational areas throughout Austria. Previously, the leave days and other absences were requested or approved manually on paper from the sales manager in the according area, which was not practical.
With TimeTac's online Leave Management, all employees have a good overview of their holiday entitlement. All requests for absences such as leave days, home office, or business trips are submitted online and processed by the immediate supervisor. Different types of absences such as doctor visits, further training, etc., can be selected flexibly in TimeTac and thus tracked correctly. Thanks to the approval workflow, the managers responsible for absence requests receive the request in TimeTac and via email and can approve it quickly with just one click. In this way, employees quickly receive feedback on their absence requests.
Managers can quickly refer to the employees' holiday entitlement balance and see at a glance which ones have leave days left to use up by the end of the year.
The Result
Digitalization - Flexibility - Transparency
Sarah Aichinger about her experience with TimeTac:
"With TimeTac, everything was implemented as promised. We would do it all over again. The customer service is super reliable. At TimeTac, everything is prepared in the best possible way. I can only report positive things about working with TimeTac."
For the implementation of TimeTac, Segafredo Zanetti Austria decided to use the TimeTac Onboarding Service, where the customer is guided and supported by a TimeTac expert during the implementation.
Sarah Aichinger about the service: "The onboarding service was important for us. It was well done and very structured. We went through everything together, so there were no questions left unanswered. And if one or two questions came up during the implementation phase, I picked up the phone and contacted the support. It is easy to contact them, and they managed to solve all inquiries - super fast, super friendly, and above all on a personal level."
Sarah Aichinger summarizes her experience with TimeTac:
"In my opinion, digital time tracking is a must-have these days. The reports that are available are very appreciated by the management. In particular, those colleagues who were already familiar with digital time tracking from other companies were very open and very positive about the introduction of time tracking. In general, most of them were very open. Of course, the introduction/changeover took a little time for both employees and managers, but it worked out very well. Overall, the employees appreciate that everything is much more transparent."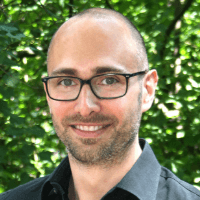 Michael Mayer
WWF
"After in-depth market research and extensive testing with other providers, we – as a nearly 100-member NGO – found a solution in TimeTac that offered us the best combination of functionality, intuitive operation, competence, locally based service, and costs."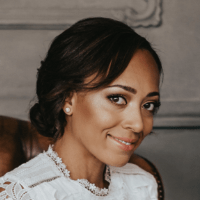 Prisca Naescher
Samsung
"TimeTac is flexible and adapts perfectly to our needs. The service is exceptionally fast and straightforward. We are very satisfied and highly recommend TimeTac!"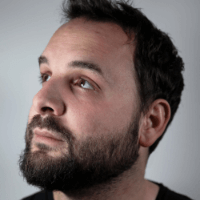 Florian Bolka
Greenpeace
"With the help of TimeTac, we were finally able to leave behind our paperwork and our impractical time tracking via Excel. The entire organization appreciates the transparency in the daily time tracking and leave management."
Free Trial
Fill out this short form and receive your free trial account.
30 day free trial, with no obligation
Data from the trial phase can be kept if you decide to purchase
No credit card required for the trial
No need to worry: your trial account will automatically expire
Data protection: your data will not be passed to third-parties