Time Tracking for the Retail Industry
Make Time Tracking Easy and Efficient for Your Employees
Simple and user-friendly: time tracking via clocking in machine
Central management: Overview of all locations and employees
Minimize administrative effort: Automatic timesheet reports
Efficient planning: Manage vacation and absence online
Secure: GDPR compliant time tracking
30 Days Free Trial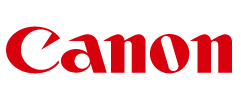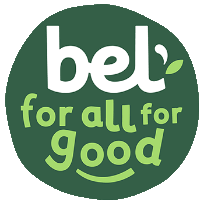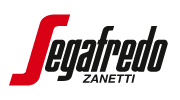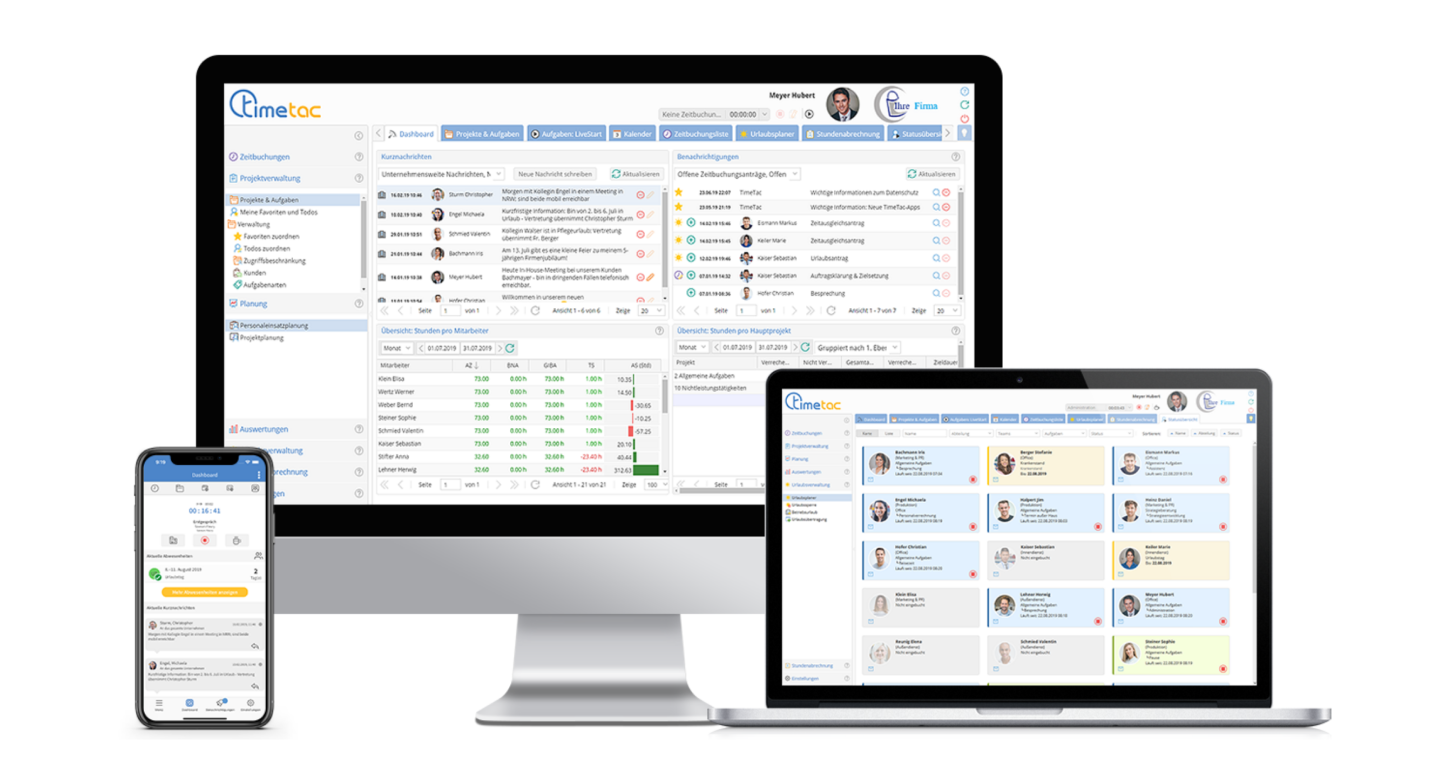 Working Time, Employees, and Stores at a Glance at All Times
Uncomplicated time tracking at the point of sale and efficient management of multiple locations.
Time tracking in retail must be efficient, accurate, and flexible. Working time is often tracked at different locations. Our time tracking software meets this challenge with customized time tracking solutions that employees can use directly at the point of sale. Use existing hardware, such as PCs or tablets, as well as our clocking in machines. The data from all locations is transferred to the central system simultaneously, giving you complete transparency. With TimeTac's Leave Management, you plan available employees efficiently and securely.
The Best Service
Take advantage of our experience in the retail industry and benefit from our onboarding service, training, and webinars. Even though TimeTac is easy to use, the free customer support is always there for you!
More about Our Services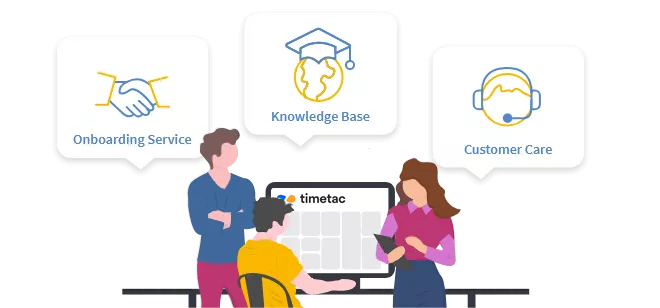 Track the Working Time of Your Employees Efficiently and Intuitively
Let your employees track time using the Evo Basic clocking in machine or the cost-effective multiuser access.
The Evo Basic clocking in machine from TimeTac can be used stationary at the point of sale. Your employees log on to the clocking in machine in the store in a matter of seconds using an RFID/NFC key fob and track the start and end of working time as well as breaks and other absence time. Employees can also track time for specific tasks using Project Time Tracking. Another option to track time at the point of sale is the so-called multiuser access from TimeTac, which can be used on existing hardware such as tablets or PCs. Here, employees identify themselves through a pin code via the user interface.
Certified and Secure
With server locations located solely in the EU and GDPR-compliant time tracking, your operational data is well protected from unauthorized access.
More on Security and Data Protection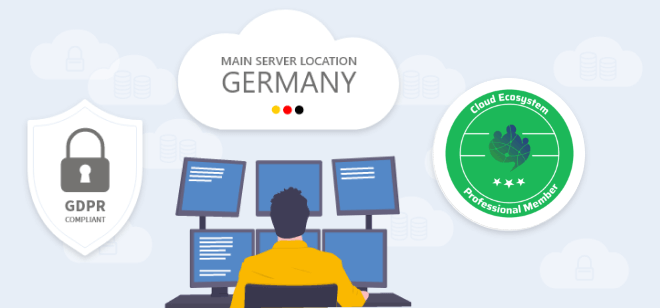 Calculate working time of your teams automatically
Easily Keep an Overview of All Locations
Information of all employees and locations is visible in the system.
TimeTac's time tracking system gives you access to all of your employees' data. Despite different locations, you manage employees and all data in a single system. Individual reports allow detailed insights. Get all the information at a glance and efficiently control your points of sale. A comprehensive concept regarding roles and rights supports efficient administration and regulated access to the system. Simply define, for example, who has access to which timestamps and who may accept or reject requests for leave days or other absences.
Significantly Reduce Your Administrative Workload
Manage working time models and default settings. Benefit from automatic timesheet reports.
Our time tracking software for the retail industry helps you perform administrative tasks more efficiently. Working time, for example, is tracked with just one click and the timesheet report evaluates the tracked time, taking into account public holidays, leave days, and other absences. Various overtime, bonus rates, and core time regulations can be mapped and managed via the integrated working time models. All data is available and can be exported or transferred directly to other systems via interfaces. Escape error-prone written records or Excel lists.
Integrate TimeTac into Your Existing Infrastructure
Our time tracking software fits perfectly into your existing infrastructure with various interfaces and complements your management.
More on Integration & API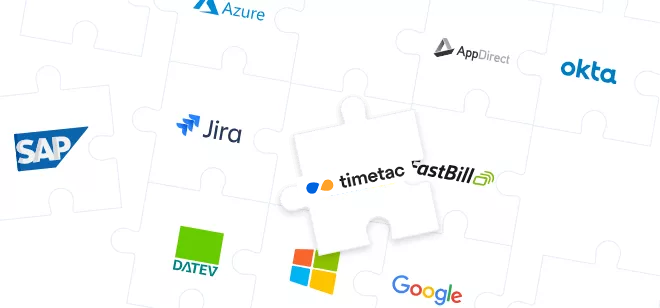 Simplify the Administration of Leave Days or Other Absences
Manage leave days and other absences effortlessly with TimeTac's online Leave Management.
Employees can easily track all absence times with just a few clicks. The current holiday entitlement balance is automatically displayed and available to you and the respective employee. In addition, your employees submit requests for leave days and other absences digitally in an uncomplicated manner. With the help of approval workflows, you can process them quickly and easily. With the country-specific holiday calendar, you also take all public holidays into account. Get a quick overview of all your employees' absences with the annual, departmental, and team calendars and effortlessly plan your employees' absence times.
Track Time Anytime, Anywhere, from Any Device
The Most Important Benefits of Our Time Tracking Software Solution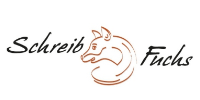 Gerald Fahnenbruck
, Schreibfuchs Remshalden
"Especially for small businesses, this is an easy-to-use and intuitive tool with a fair price model. It helps me get a transparent overview of the working hours of my employees and makes payroll easier. Especially the automatic holiday calendar function and the leave management options save me time and reduce the error rate."
Free Trial
Fill out this short form and receive your free trial account.
30 day free trial, with no obligation
Data from the trial phase can be kept if you decide to purchase
No credit card required for the trial
No need to worry: your trial account will automatically expire
Data protection: your data will not be passed to third-parties