Time Tracking in the Office
Easily and Quickly Track Working Time and Manage Absences
Manage everything in one system: working time and absences
Use several devices: PC, clocking in machine, smartphone, and tablet
Simple and user-friendly: appreciated by users
Insight into data: Anytime, anywhere, thanks to web-based time tracking
GDPR-compliant and secure time tracking
30 Days Free Trial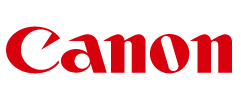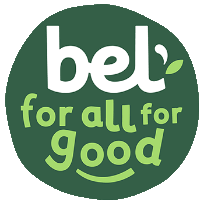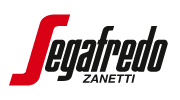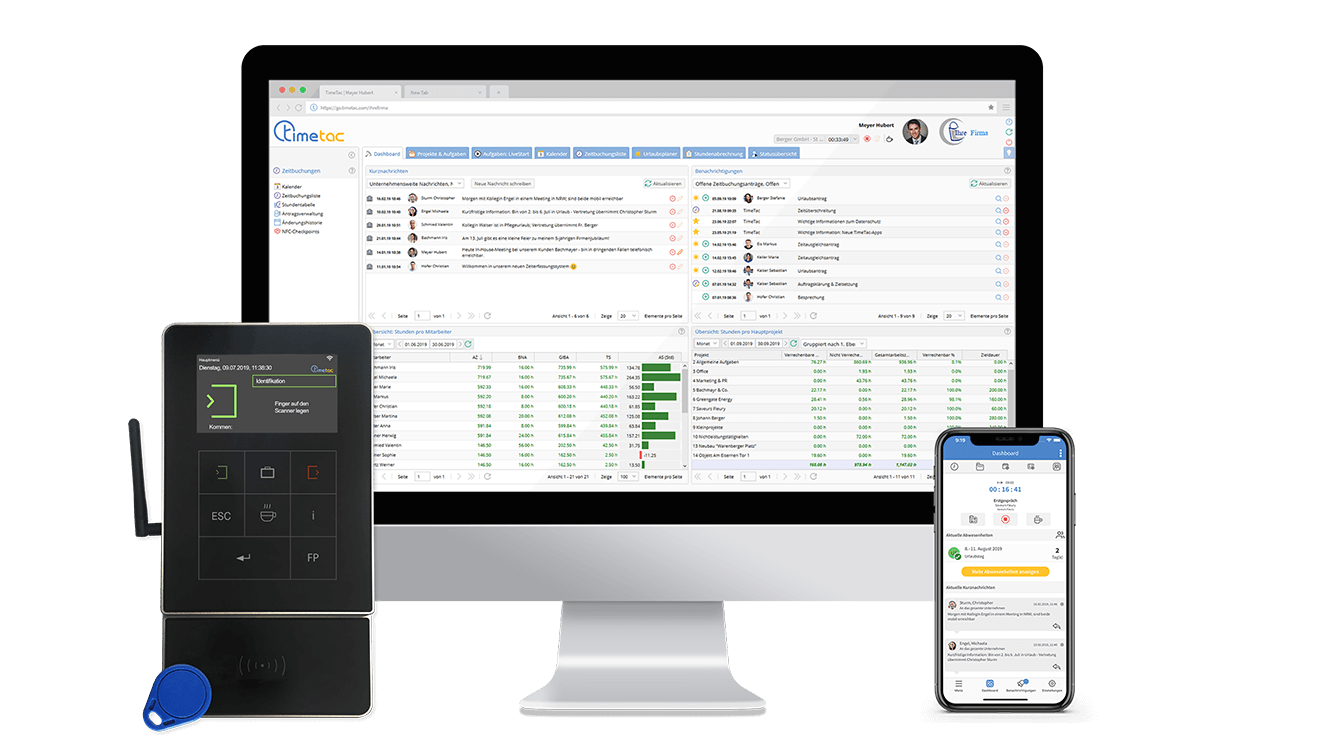 Smart Time Tracking for the Requirements of Today's Offices
Accurate time tracking and simple personnel management support you in office management.
Timesheets in Excel or handwritten are becoming increasingly obsolete in offices, as both the tracking and the reports are unreliable and error-prone. With TimeTac's online time tracking solution, you can handle time tracking in the office efficiently, reliably, and user-friendly. Working time is tracked online with one click, and leave days or other absences can efficiently be managed with online workflows. TimeTac works on all devices - from PCs and clocking in machines to tablets and smartphones. The tracked data is reliable and immediately available for you to evaluate.
Software and Service Combined
Free services, continuous updates, further development, and reliable support make us the ideal partner for your office.
More about Our Services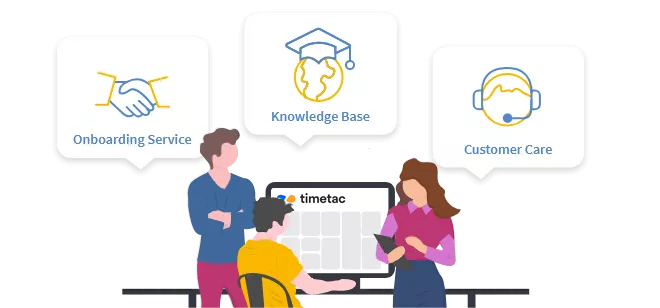 Keep an Optimal Overview of Working Hours
With live data, you can keep track of all your employees' attendances and absences.
TimeTac offers you up-to-date data at all times. Working time can be tracked in real-time and is immediately visible in the web browser. You, therefore, know which employees are working and which employees are absent, whether legal break and rest times are being adhered to, how much overtime the individual employee has worked to date and many more details. In the timesheet report, you can see all violations of working hours at a glance and can react to them quickly. With TimeTac, you can easily manage all working time models and map legal, operational, and other requirements.
Seamless Integration of TimeTac
Our time tracking software fits perfectly into your existing infrastructure with various interfaces and complements your office management.
More on Integration & API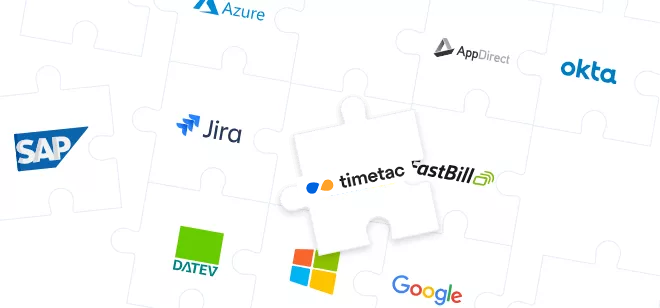 Manage Leave Days Efficiently from Now On
Leave management without paperwork: benefit from our simple online Leave Management solution with workflows.
TimeTac's Leave Management saves you numerous tasks. The approval workflow enables your employees to submit requests for absences online and with just a few clicks. The responsible manager is informed by email and can approve or reject the absence request. The annual, department or team calendar provides you with an overview of upcoming absence times and serves as a decision-making basis for future leave requests. In combination with TimeTac's Employee Time Tracking, holiday entitlements and absences can be managed. In addition, TimeTac automatically calculates the holiday entitlement balance of your employees.
Track Time and Manage Working Hours and Absences!
With our time tracking software solution for offices, all working hours and absences are tracked accurately, and you can easily keep an overview.
Get Accurate Timesheet Reports within Seconds
Easily keep an overview: customizable reports provide you with all the key figures for your office.
Time tracking software from TimeTac offers you numerous report options. Evaluate your employees' absences, holiday entitlement, and overtime with only one click. Filter the data according to individual employees or entire departments and individually define the time span of the reports. Since TimeTac is web-based, you can create reports independent of your location and at any time with the most current live data. Quickly export reports and transfer them to other systems, such as payroll systems or your tax consultancy. Time-consuming, manual, and error-prone data transfers are officially a thing of the past.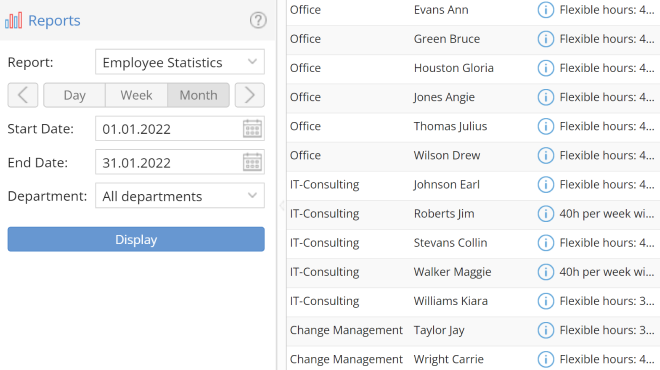 Evaluate your employees' working time by teams
Track Time Anytime, Anywhere, from Any Device
The Ideal Time Tracking Solution for Your Office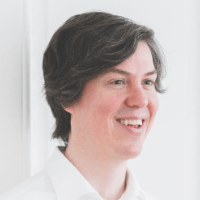 Harald Krassnigg
Head of Project-Management & Legal Issues, XiTrust
"With TimeTac, we have not only gained more transparency within the company but also our employees' awareness of how much time is spent on which tasks have changed."
Free Trial
Fill out this short form and receive your free trial account.
30 day free trial, with no obligation
Data from the trial phase can be kept if you decide to purchase
No credit card required for the trial
No need to worry: your trial account will automatically expire
Data protection: your data will not be passed to third-parties