Integrate TimeTac into Your Existing System Landscape
Go to the Next Level
Integrate TimeTac into your existing infrastructure and facilitate the collaboration between applications.
With our integrations, you can transfer data from TimeTac to other systems in your enterprise such as ERP, CRM, Project Management, and payroll systems or integrate TimeTac with your personnel management system. TimeTac fits perfectly into your existing infrastructure and becomes the ideal partner for project and personnel management, billing, and controlling. Find below an overview of programs and applications compatible with TimeTac.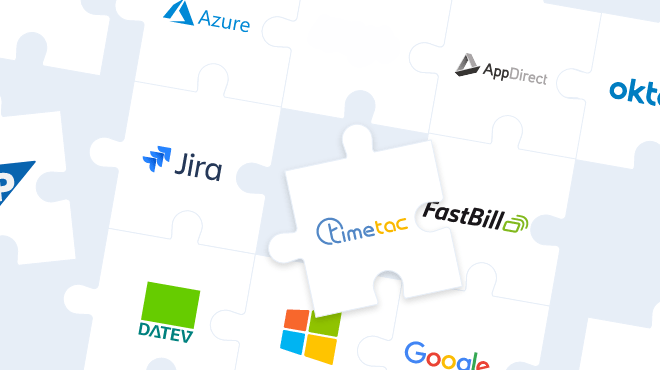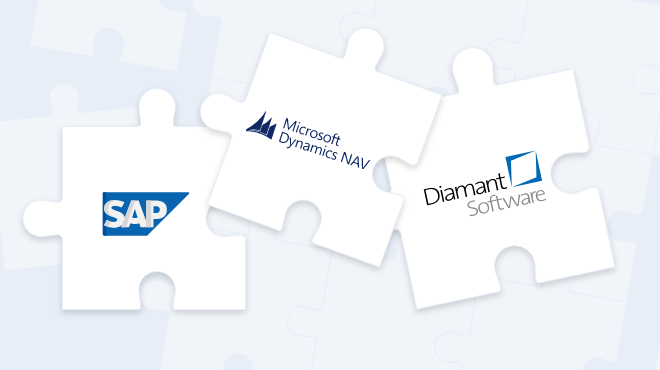 Streamline Processes Using Your ERP System And TimeTac
Easily and quickly integrate TimeTac into your existing infrastracture and ERP systems.
Do you organize your resources and business processes in an ERP system? TimeTac can be perfectly integrated into your ERP system. Easily transfer tasks and projects from the ERP to TimeTac. After tracking time, the data is transferred to your ERP. TimeTac is already connected to the following ERP systems: Navision, SAP, and Diamant.
Less Effort
Transfer existing master data from your directory systems and manage employee data only once.
Transfer existing master data from your directory systems and manage employee data only once. TimeTac allows you to connect to your directory system and thus supports adopting user data from the directory to TimeTac. Required master data are transferred and do not have to be created again in TimeTac. Interfaces have already been implemented for the following programs: Microsoft Azure, Active Directory – LDAP.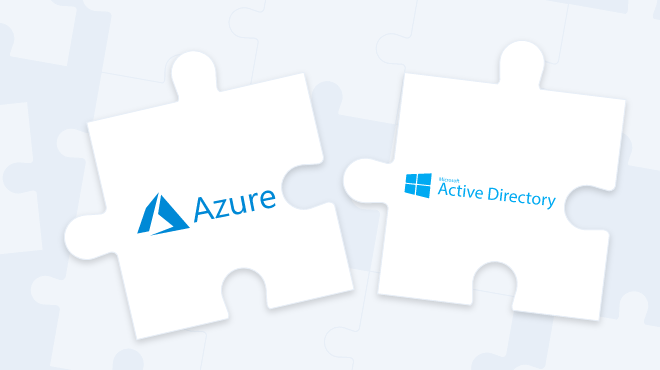 From Startup to Enterprise!
With our enterprise solutions, we cover your requirements – no matter how complex they are.
Get in Touch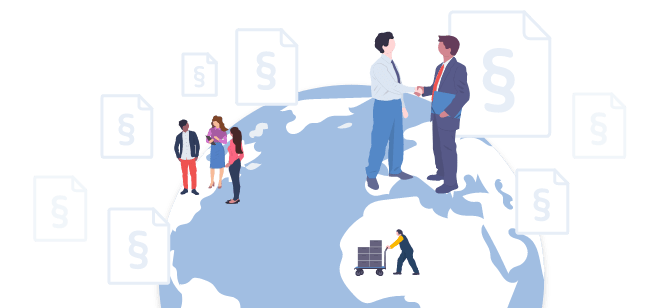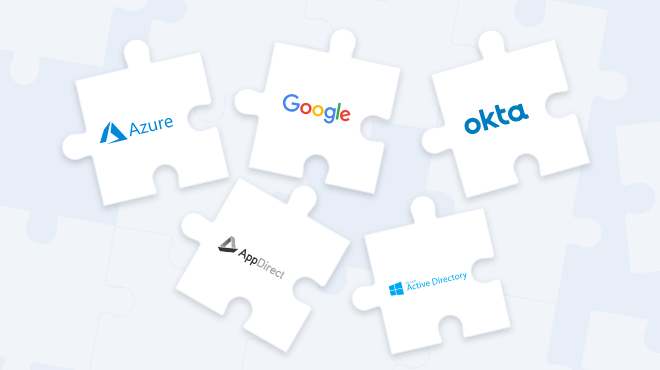 Login via Single Sign-on
A single login is sufficient to be logged in to TimeTac and your other web applications.
Log in only once via SSO (single sign-on), and you no longer have to log in separately to individual web applications. TimeTac connects to any identity provider with the SAML2 or OpenID Standard. For our customers, we have already implemented interfaces to the following programs: Microsoft Azure, Active Directory – Microsoft ADFS, Google, Okta, and AppDirect.
Calculate Wages Quickly and Accurately
Benefit from the reliable data transfer from TimeTac to your payroll accounting system.
Transfer all employee data such as employee time, overtime premiums, absences, and other relevant data from TimeTac into your payroll software, error-free, with just a few clicks. TimeTac offers you sophisticated interfaces for many common payroll programs such as Datev, BMD, Vipas, or Sage.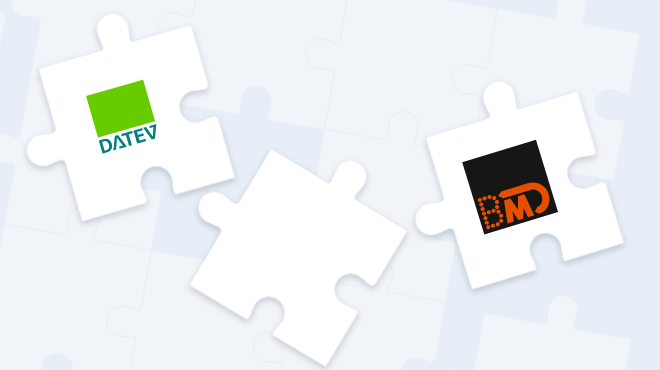 TimeTac Can Be Perfectly Integrated into Your Existing Systems
Reliable data transfer and less effort. TimeTac offers the perfect solution for your company.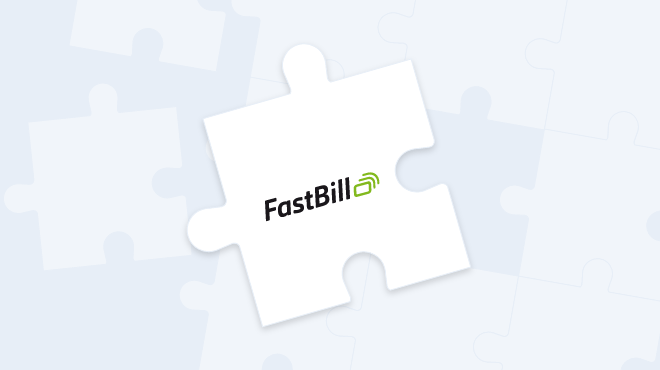 Quickly Bill Completed Work
Easily create invoices from TimeTac data with your partner accounting applications.
Easily and directly import time recorded in TimeTac into your accounting software. Track working hours on projects and tasks and transfer your required data via an interface directly to your corresponding accounting program. TimeTac has an existing affiliate application with FastBill.
Insert TimeTac into Any Application
Benefit fromt the integration of your TimeTac account into other apps and widgets.
TimeTac offers you a programmable interface (API) based on modern RESTful technology. The TimeTac API is an open interface that allows you to access TimeTac via any system. Therefore, you can integrate TimeTac into other applications or create your own data reports. Please find more information about the TimeTac API.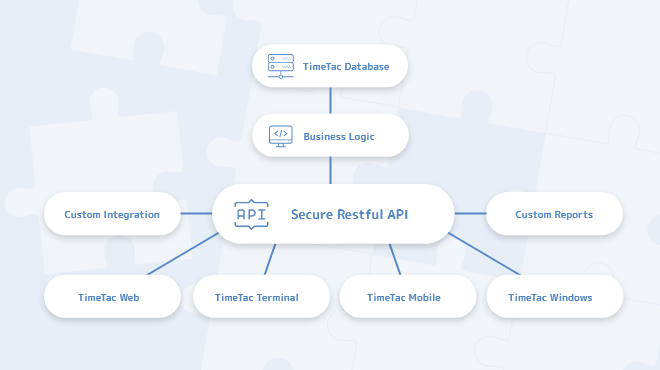 Your System or Provider Is Not Included?
Contact us and let us discuss the possibilities of integrating TimeTac into your system landscape.
Contact Us!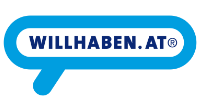 Sylvia Dellantonio
, willhaben.at
"Different work schedules and customized holiday calendars were able to be mapped, the automatic interface to our payroll system reduces duplication errors and speeds up the billing."
Free Trial
Fill out this short form and receive your free trial account.
30 day free trial, with no obligation
Data from the trial phase can be kept if you decide to purchase
No credit card required for the trial
No need to worry: your trial account will automatically expire
Data protection: your data will not be passed to third-parties