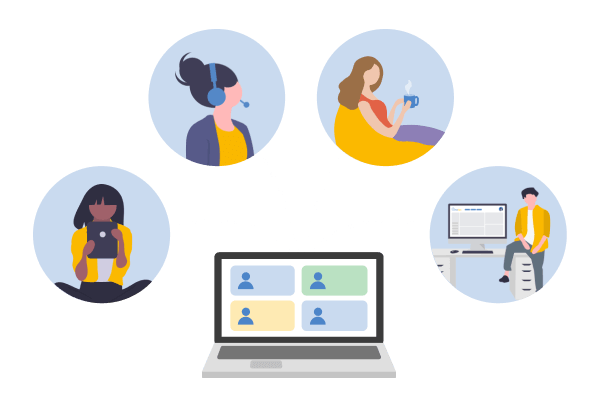 Remote Employee Time Tracking
Keep Track of Employees Working Remotely
Live or retrospectively: track time via the web
Legally compliant: meet all legal requirements
Overview: keep track of working hours and employees
Flexible: web interface and mobile app
Secure: GDPR-compliant and "Certified Cloud" provider
30 Days Free Trial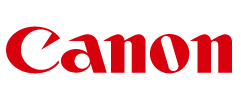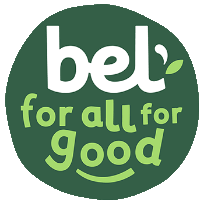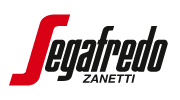 Time Tracking Solution for Working Remotely
---
Keep an Overview of Remote Working Hours and Legal Requirements
Flexible Remote Time Tracking
Employees track working hours independent of time and location while you keep an overview of working hours and absences.
Easily track working hours with TimeTac when working remotely. Start, pause or end timestamps with just one click. The live status overview shows who is currently working remotely, who is on a break or which tasks the employees are currently working on. TimeTac does the hourly billing for you automatically based on the recorded actual working time and breaks. If someone is on leave, sick or absent, you can enter the hours manually and thus take them into account in the payroll. In combination with TimeTac's Leave Management, the hours are automatically included in the hourly payroll. You can also enter remote working hours retrospectively.
Seamless Integration
Integrate TimeTac seamlessly into your existing infrastructure, facilitate the collaboration between applications and streamline your business processes!
More on Integration and our API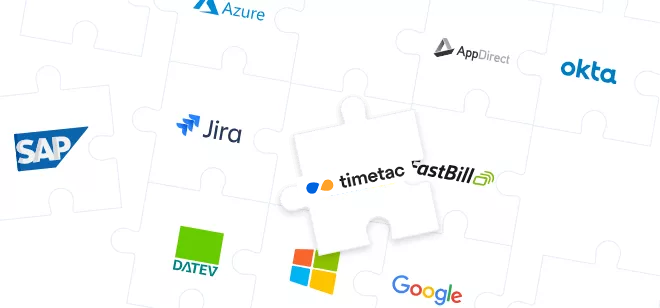 The Perfect Software for Remote Time Management
Record time as it suits you, no matter where and when with the web-based software. Track time on the go via our mobile app.
Whether via the web interface or mobile app, track remote working hours as it suits you best. Your employees can record their hours via any standard browser on a PC/Mac or tablet. With the time tracking app for iOS and Android, you have maximum flexibility and can also track time on the road or when working remotely on a smartphone or tablet. A particularly convenient feature: If you don't have internet access or your connection is interrupted while on the road, you can continue to track your time offline. Once you are online again, the time data is synchronized automatically.
Time Tracking Solution for Remote Working
No need to look any further - TimeTac offers the perfect solution for your company! Contact us or sign up for a free trial account.
Contact Us
Free Trial
Safely Comply with Legal Requirements
Easily and securely comply with working time regulations and other framework conditions.
As an employer, you are responsible for documenting your employees' working hours, legally required breaks, and rest periods. Of course, this also applies to remote working time. With TimeTac, you can correctly map complex legal, operational and any other requirements and simplify the administration of all regulations. In the timesheet, you can see whether your employees comply with all maximum working hours and breaks or whether and how many overtime hours your team has worked. You can safely map all regulations and fulfil all requirements.
Effortless Payroll Accounting
TimeTac takes care of the accounting of working hours, overtime and allowances for you.
Tedious and error-prone working time calculations are in the past! With TimeTac, you get reports of working hours, overtime and comp time with just one click. Easily define the working time models, overtime and allowances. TimeTac automatically calculates all hours recorded based on your settings. Of course, the calculation accurately accounts for leave days and other absences. There is no need for error-prone, manual transfer of your data: with the help of interfaces, you can connect your timesheet report to your payroll accounting program in an error-free and uncomplicated way. This saves you time and money!
Your Data Is in Good Hands
We protect your data from data loss and ensure a high-performance software operation with extensive entry and access controls and automatic daily backups.
More on Security and Data Protection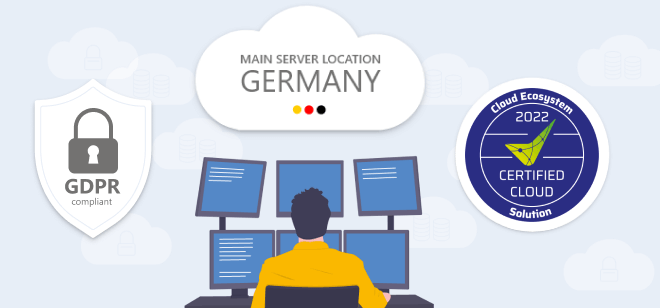 Keep All Absence Times under Control
Employee Time Tracking offers you numerous convenient benefits when combined with Leave Management.
With TimeTac Leave Management, you automatically take leave days, sick leave, public holidays and other absences into account in the timesheet report. The software automatically calculates the holiday entitlement for you. Efficiently submit and approve absence requests using digital approval workflows. Planned leave days can be displayed by year, department and team in a calendar view. Numerous reports allow you to keep track of all absences at all times.
Keep an Overview of Working Hours, Overtime and Comp Time
Stay informed about your employees' working hours, overtime, and absences.
Forget paper and Excel sheets, which are tedious to manage and error-prone! With TimeTac's cloud-based Employee Time Tracking, you have comprehensive employee reports available. With just a few clicks, you can get information about all tracked working hours, absences, overtime, and interesting reports about your employees and departments. You can define individually which period you would like to view, e.g., the current month or year. Transparency for all employees: each employee can independently view their account whenever they want to and call up the status of their own working time balance. All employee reports can be conveniently exported as Excel, PDF or CSV files.
Our Customers' Success Stories
Our customers come from a wide range of industries. We have the perfect solution for each of these industries' requirements. Who would fit better to tell you about their success story than our customers themselves?
Read More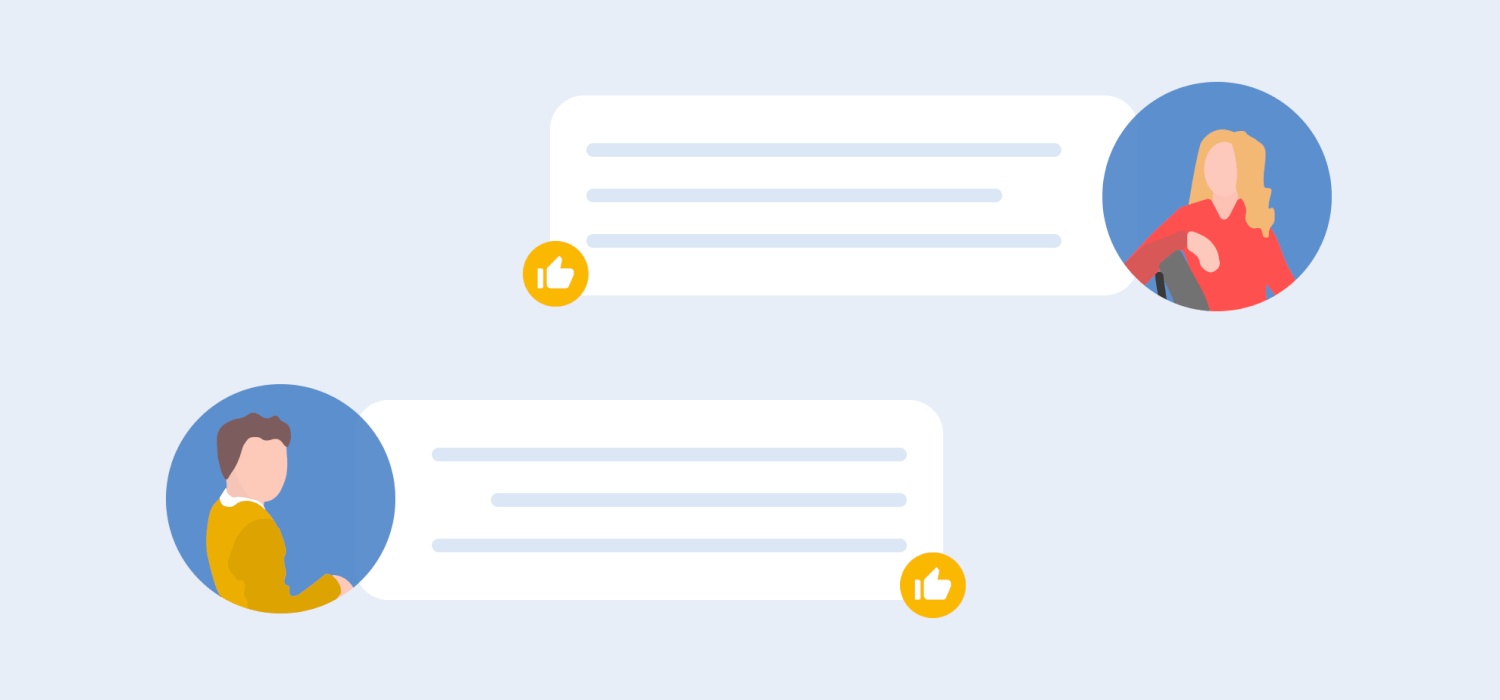 Keep an Eye on Your Team's Leave Days and Other Absences
Benefit From Numerous Features and Advantages of Our Software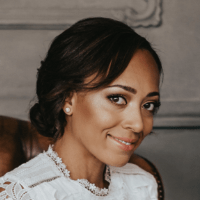 Prisca Naescher
HR Business Partner, Samsung
"TimeTac is flexible and adapts perfectly to our needs. The service is extremely fast and uncomplicated. We are absolutely satisfied. We would highly recommend TimeTac!"
Free Trial
Fill out this short form and receive your free trial account.
30 day free trial, with no obligation
Data from the trial phase can be kept if you decide to purchase
No credit card required for the trial
No need to worry: your trial account will automatically expire
Data protection: your data will not be passed to third-parties