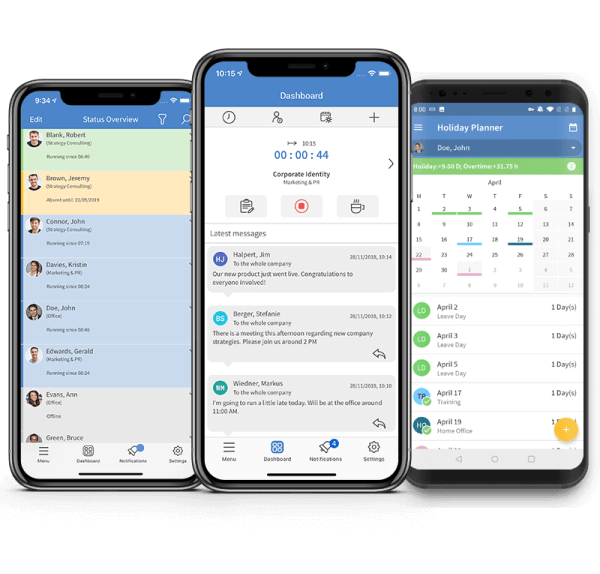 Time Tracking App
Track Working Hours, Projects & Absences on the Go
Track working time anytime, anywhere
iOS and Android App for smartphones & tablets
Contactless time tracking with NFC
GPS location time tracking
30 Days Free Trial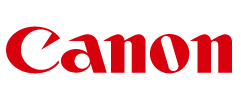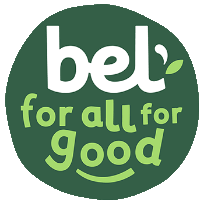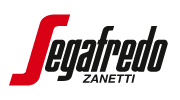 Mobile Time Tracking via App
---
Track Employee Attendance and Project Performance on the Go
Optimal for business trips or customer visits
Track time anywhere, anytime
Track employee & project time on your phone
Via smartphone, tablet, or clocking in machine
Employee Time Tracking app for iOS and Android
Location & project-based time tracking
Exact GPS location of any timestamp
Track time with NFC technology
Offline functionality
Flexible Employee Time Tracking
Track your working hours and project hours live and on the go via smartphone, tablet or clocking in machine.
With the TimeTac App, your employees can easily track time on their smartphone, or tablet regardless of their location. The time tracking app also works offline without an internet connection and the data tracked offline will be synchronized once an internet connection is established. Track working hours on the go and combine mobile time tracking with time tracking on PC and a stationary clocking in machine in your company.
Track Leave Days and Other Absences On-the-Go
Manage requests for leave days or other absences from your mobile and keep an overview of staff holidays.
Manage holiday entitlements, sickness absences, and other customized absences with TimeTac's mobile Leave Management software online via the app. Create or approve requests for leave days and other absences directly on your smartphone or tablet and keep an overview of the automatically calculated holiday entitlement balance, overtime, and comp time.
The Perfect Mobile Solution for You
TimeTac takes over the entire technical implementation of the software and provides you with outstanding support and service.
More about our Services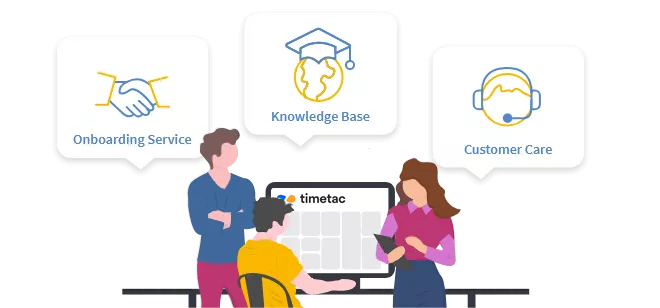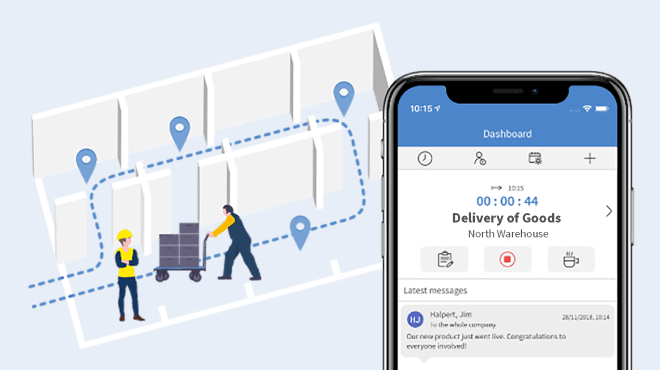 Time tracking via NFC Smartphone
Track Time Contactless across Multiple Locations
Location and project-related time tracking via the TimeTac App and NFC technology.
TimeTac offers Near Field Communication (NFC) technology. The app allows its users to be registered even though they are working at remote locations. Use the TimeTac App with an NFC transponder to track time, location, and project-related data. NFC Transponders can be mounted anywhere, e.g., on objects or machines. Time data are transmitted between the smartphones and the transponder. Track time contactless for multiple working areas and tasks that require employees to be in different locations.
Mobile Time Tracking with GPS
Easily keep an overview of when and where your employees clock in and out using GPS.
Are your employees required to be on the road or business trips constantly? Easily track time with GPS location data. The geolocation of the various timestamps is available in the Timestamp List within the TimeTac App or can be viewed via Google Maps. Thus, users can record time even when working in remote locations.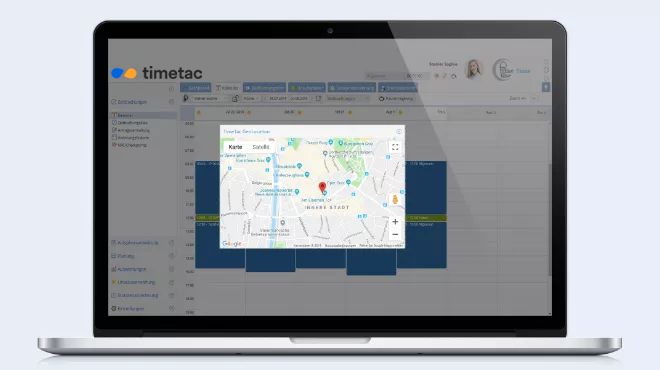 GPS location data of the start and stop of time tracking
Mobile Time Tracking on the Go
Track time with your phone or contactless via NFC. We offer you the solution that fits your needs.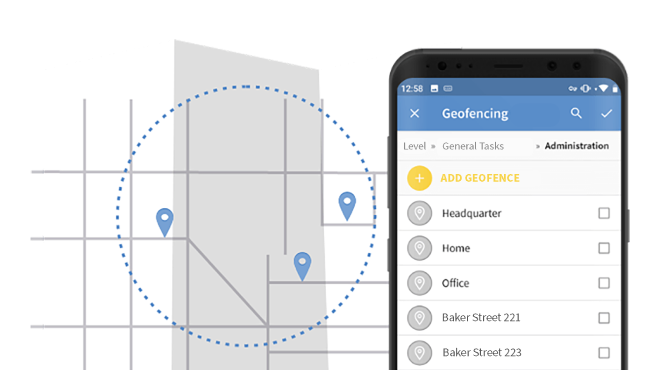 Geofencing and mobile time tracking for smartphone and tablet
Assign Projects and Tasks to Individual Locations
Keep an overview of your employees' working hours when they are on the go with the clock-in app.
Using the geofencing function for smartphones, you can determine the exact geographical area where your employees are allowed to track working hours and project time. You can assign an individual location to each project or task, such as a building or construction site. Therefore, the employee can only track time on the corresponding task if they are within the location you have defined. You ensure that employees are on-site and thus receive transparent proof of performance.
Use the Multiuser App on One Central Device
Multiple employees can track their working time and project hours via our multiuser app on one central Android device.
Use our multiuser app for employee time tracking or tracking of projects and tasks. With five different options for live time tracking, you can easily track time just like on the classical clocking in machine. Employees can log in within a second via Pin code or NFC key fob. The Android app is offline-capable and offers NFC time tracking as well. The multiuser access for the Android app is especially suitable for working environments where employees don't have access to PCs, e.g., construction sites or workshops.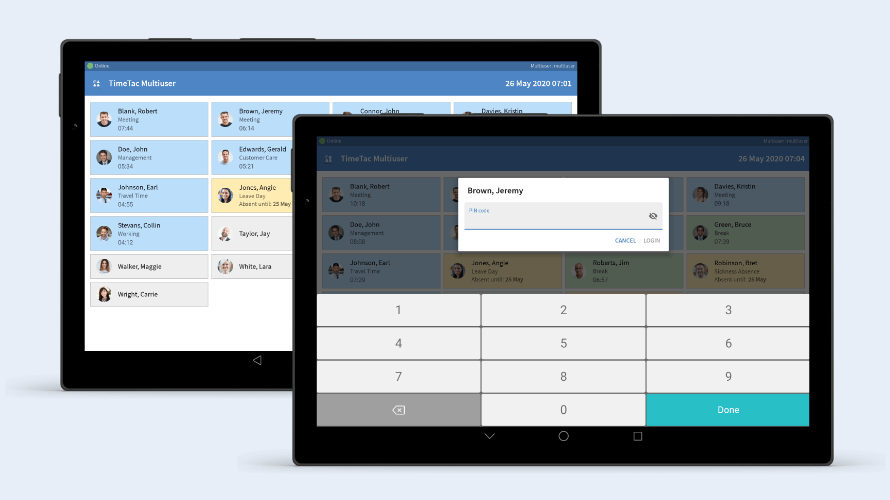 TimeTac multiuser time tracking app for Android
GDPR Compliant, Secure and Protected
TimeTac offers GDPR compliant time recording and has been awarded the title of "Certified Cloud" provider.
More on Security and Data Protection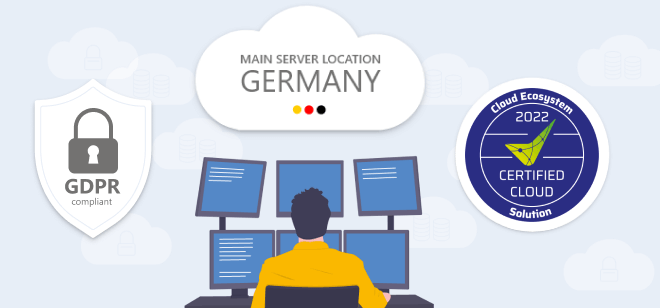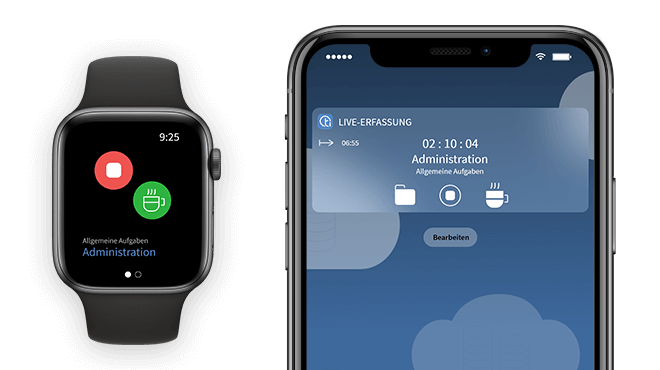 Mobile time tracking with an Apple Watch and iPhone widget
Use Our Mobile Time Tracking App and TimeTac Widget on the Go
Combine TimeTac's employee time tracking app with your Apple watch or use our TimeTac widget on your smartphone.
Especially when you are in a hurry or on the go, you need a fast way to track your time. TimeTac offers two options to track working hours or projects without opening the app. Use our app combined with your Apple watch to start and stop time tracking within a single touch. You can keep an overview and have all the details about current running tasks available as you wear your watch. Use our TimeTac widget on your smartphone. Place the widget on your home screen and start time tracking. Benefit from an easy mobile time tracking solution that is practical and saves time.
Adapt Our Time Tracking Software to Your Working Locations
Easily adapt TimeTac to your specific requirements and needs and let TimeTac become your daily partner for tracking time precisely.
With TimeTac's time tracking app, your employees can track their working hours anytime, anywhere, optionally with GPS location data/GPS-tracking and NFC technology. For example, time recording via NFC tags is optimal for construction sites, the healthcare sector, and security services. TimeTac with NFC technology is ideal for businesses that are employing workers in specific locations such as cleaning companies. NFC tags can be allocated to various buildings or construction sites where each worker can easily track his time with an NFC-enabled smartphone.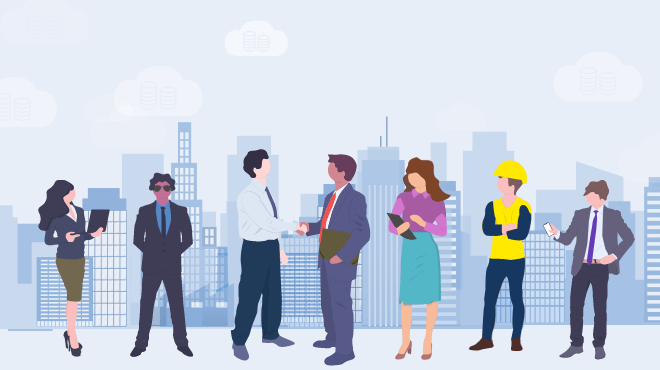 TimeTac Time Tracking software for any sector
The Most Beneficial Features of Our Time Tracking Software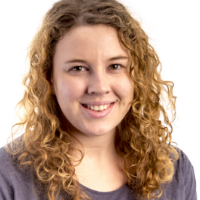 Viktoria Fingerhut
HR Generalist, RUNTASTIC
"We have been a satisfied customer of TimeTac for many years, and with the help of the great support team, we could always adapt our changing requirements for time tracking promptly and reliably."
Free Trial
Fill out this short form and receive your free trial account.
30 day free trial, with no obligation
Data from the trial phase can be kept if you decide to purchase
No credit card required for the trial
No need to worry: your trial account will automatically expire
Data protection: your data will not be passed to third-parties