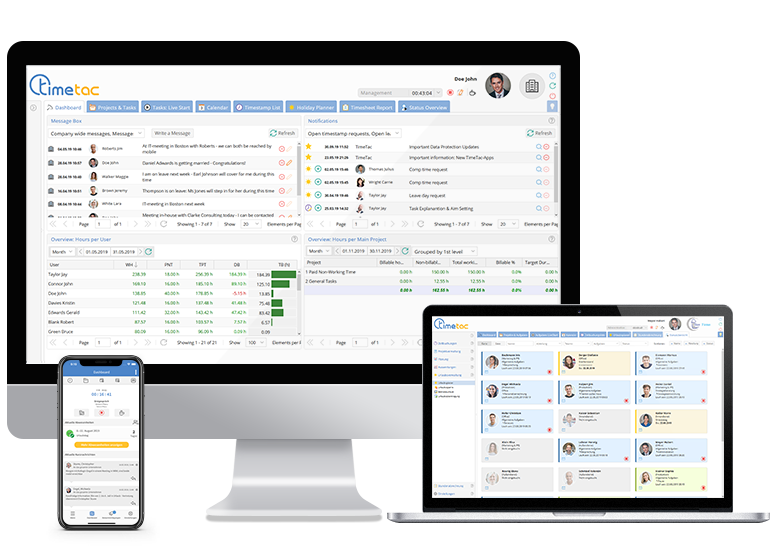 Time Tracking on Mac
Easily and Efficiently Manage and Track Time
Web-based: Time and location-independent access to time tracking
Accurate time tracking: Live in real-time or retrospectively
Available on multiple devices: Mac, iPhone, iPad, or time clock
Comprehensive service: Free support and technical service
User-friendly and simple for employees
30 Days Free Trial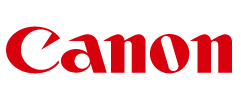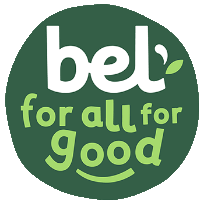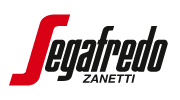 Time Tracking on Apple Devices
---
Manage Your Time on the Mac and Mobile on the iPad or iPhone
Web-Based - Time Tracking Anytime and Anywhere
Time Tracking Live or Retrospectively
Track Time on Projects, Tasks, and Customers
Ideally Combinable with Leave Management
Mobile Time Tracking via iPhone and iPad via iOS App
Tracking via RFID/NFC Chip or Card and Fingerprint with Time Clocks
Multiple Report Options
Can Be Integrated via Interfaces/API
Numerous Options for Data Export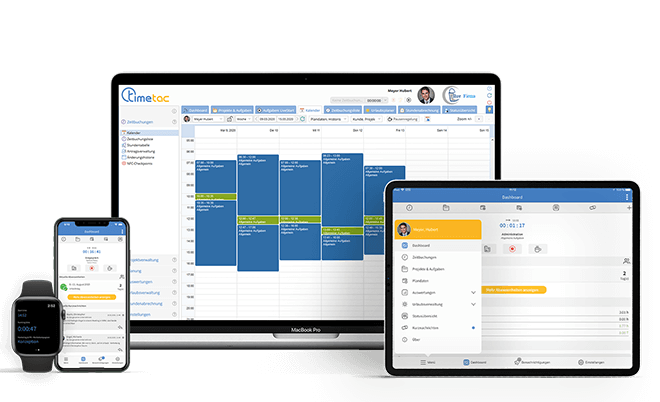 Professional Time Tracking for Mac, Macbook, iPad, iPhone and Apple Watch
Professional Time Tracking for Mac, Macbook, iPad, iPhone and Apple Watch
Your company's time tracking data is available in real-time on your Apple devices and clearly displayed.
Especially for employees who mainly work at their desks, the best solution is time tracking on the Mac. They track their working hours with a single click via the browser or assign working time directly to tasks, projects, and customers. On the road, your employees track their time via the iOS app, for example, on the iPhone or iPad. In contrast to recording working hours by hand or with Excel, online time tracking for Mac is accurate to the second, less prone to errors, and provides you with immediate and clearly presented data. No longer deal with handwritten notes or mistakes when entering hours on spreadsheets! With TimeTac, you finally get accurate working time records.
Track Your Working Time Conveniently with the Browser
Track or manage time online directly on your Mac and keep track of working hours and absences.
Log in to TimeTac via browser and track the start and end of your working time, breaks or absences, and assign working time to tasks, projects, or customers with a single click. Access TimeTac at any time and get up-to-date reports or export all recorded data. Based on your specifications and the tracked working time, the software evaluates the data you need, such as timesheet reports, verification of legal requirements, or performance records. Keep track and control of all working hours and employees.
Your Data Is Safe at TimeTac
Our time tracking software complies with the GDPR. Extensive security measures and server locations in the EU ensure maximum security for your data.
More on Security and Data Protection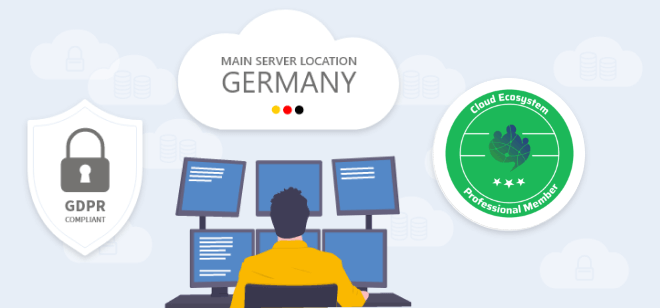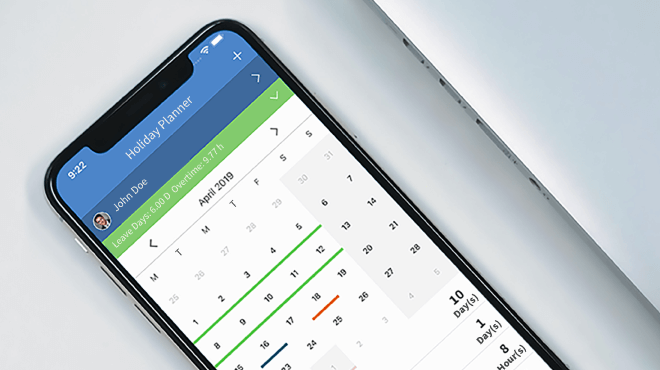 Track absene time with your iPhone
Use the Mobile Time Tracking App for iOS on the Go
Whether you are on a business trip or in a meeting with a customer, TimeTac is available for you anytime, anywhere.
Your employees track working hours, project times, and absence times quickly and accurately on the iPhone or iPad with the TimeTac time tracking app - wherever they are working. The time tracking app always works, even offline in a dead spot or without an internet connection. As soon as the connection is restored, all data tracked offline is synchronized. Integrate mobile time tracking into your TimeTac time tracking system: Thus, you track working hours in the app on the go and combine mobile time tracking with your other Mac devices in the company.
The Time Tracking Solution for All Apple Devices!
Our apps for iPhone, iPad, Apple Watch, and our web app in Safari, Firefox & Co. offer you time tracking on all Apple devices.
Track Time on the Go as Quickly and Easily as Possible
Track working time on the go even more conveniently with the widget function for your iPhone and Apple Watch.
Especially on the road, you don't have much time to record working hours. It has to be uncomplicated and must be able to be integrated into the processes on the road in the best possible way. TimeTac offers you various options to track working time even more conveniently on the go: Track working hours or project time via the iOS app without even opening the app. Thanks to the widget function, you have TimeTac directly on the home screen of your iPhone. Another option is time tracking via Apple Watch in combination with your iPhone. You can start, pause and stop a task directly in the Watchface and thus track the time live on the watch.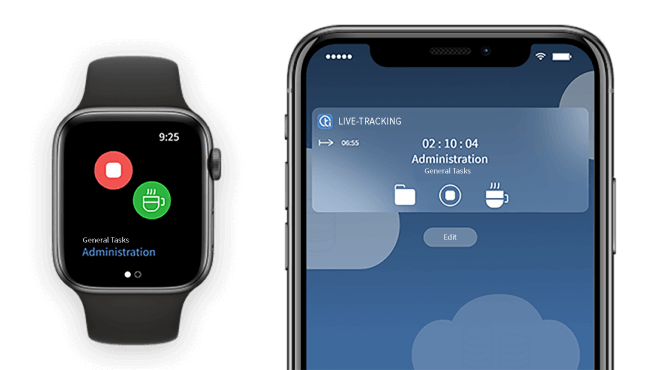 Get informed in real-time with the widget function for your iPhone and Apple Watch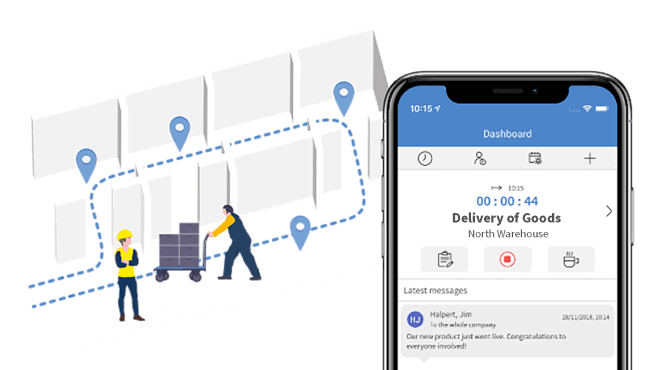 Track performance using NFC time tracking on your iPhone
Project and Location-Based Time Tracking with NFC for iOS
Start time tracking for a task contactless and track performance using NFC time tracking.
TimeTac's NFC time tracking is ideal for project-based as well as location-based time tracking. It would be best to have an NFC-enabled iPhone, TimeTac Project Time Tracking, and NFC transponders. You simply hold the iPhone towards the NFC tag that you attach to a building or machine, and time tracking for a pre-defined task starts automatically. To ensure your employees work on-site, you can attach NFC stickers to working locations which employees can scan during the day. NFC time tracking is suitable for many industries and areas of application.
Integrate TimeTac into Your Existing System Landscape
Integrate TimeTac seamlessly into your existing infrastructure and facilitate the collaboration between applications.
More on Integration & API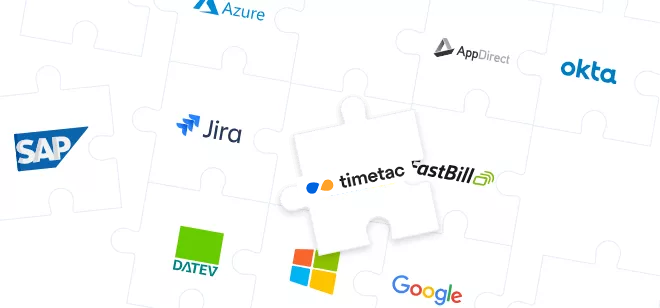 Benefit from Numerous Report Options and Keep an Overview of the Key Data
Get customized evaluations and key data on employees and projects with just one click.
TimeTac provides you with numerous report options for your tracked data. The transparent display on the Mac is particularly suitable for your evaluations and your data management. With TimeTac, you always have a central overview of what your employees are currently working on, their absences, or how your projects are progressing. Call up your company's key data with a single click and make well-founded decisions and optimizations. Transfer the desired data directly into your existing system landscape via interfaces and simplify the further processing of your tracked data.
Build your customized solution
Adapt TimeTac to Your Needs in the Company
Get each module individually or as a package to perfectly fit your working environment.
Build your customized solution: Select the individual modules Employee Time Tracking, Project Time Tracking, and Leave Management or combine them to create your individual time tracking system. You can add additional modules at any time. All modules can be activated per employee, so you only have the required functions. Due to its modular structure, TimeTac time tracking on the Mac is suitable for any company size - from SMEs to large international corporations. Only select the TimeTac functions that you need for your business and expand your time tracking system at any time if required.
More than Just Software
Our services ensure a smooth introduction and ongoing operation of the time tracking system from the initial consultation and beyond.
More about Our Services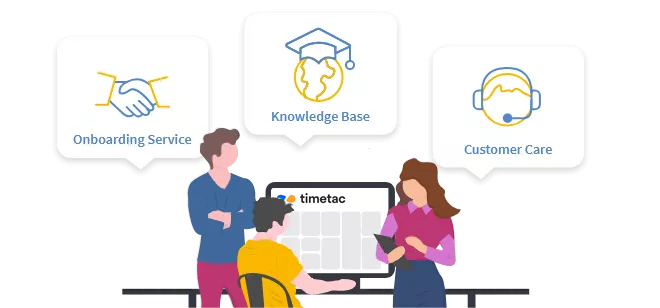 Adjust Time Tracking to Your Work Situation and Individual Requirements
TimeTac adapts to your working environment and your business.
Every industry and work location has different requirements, and time tracking must adapt to these. With TimeTac, your employees can track their time flexibly depending on the situation, e.g., for stationary use via Mac or time clock. On the road, your employees can track their working time via the TimeTac iOS app, optionally with GPS location data and NFC technology, or via Apple Watch. You can also use TimeTac on multiple devices and simply change the device as needed. We offer you numerous field-tested industry solutions. Learn more about our diverse industry solutions.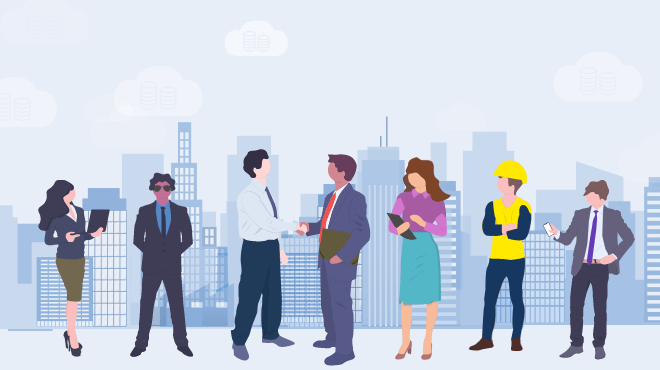 For every industry and work location
Track Time Anytime, Anywhere, from Any Device
Benefit from Numerous Advantages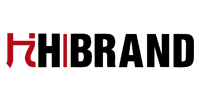 Dirk Hillebrand
, HBrand Trade Scouts Asia
"The employees in Shanghai can track working times precisely via the terminal and the PC. Worldwide availability and rapid service round off the perfect time tracking solution. "
Free Trial
Fill out this short form and receive your free trial account.
30 day free trial, with no obligation
Data from the trial phase can be kept if you decide to purchase
No credit card required for the trial
No need to worry: your trial account will automatically expire
Data protection: your data will not be passed to third-parties