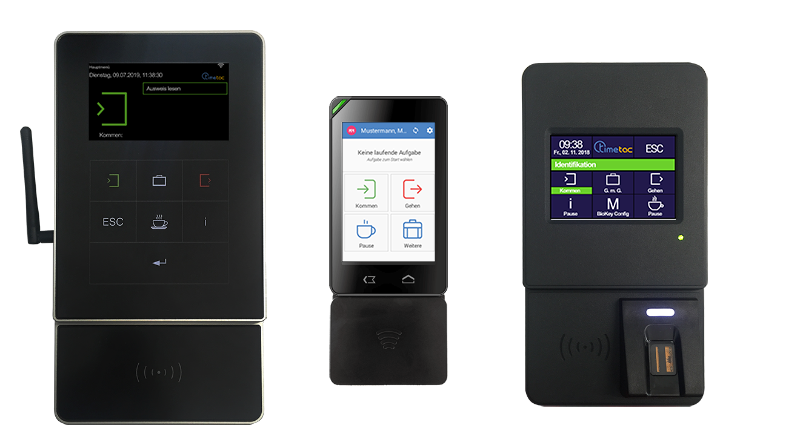 Employee Time Clocks & Time Clock Software
Track time via fingerprint and RFID/NFC chip
Simple and cost-effective solution for in-office employees
Intuitive and therefore ready to use
Fast time tracking with Fingerprint, RFID/NFC chip/card, Pincode
Can be combined with time tracking on PC, Mac & Smartphone
Use it in combination with our software, no additional setup required
30 Day Free Trial









Employee Time Clocks
---
Track time via our time clocks and use all the benefits of the web-based time tracking software
Track working time, breaks and absences in seconds
Easy to install and operate
Efficiently manage data via PC and Mac
No additional setup required
Via Fingerprint, RFID/NFC chip/card or pincode
Time tracking on PC, Mac or Smartphone
Individually configurable and ready to use
Time stamps saved locally in case of network failure
Control settings directly on the time clock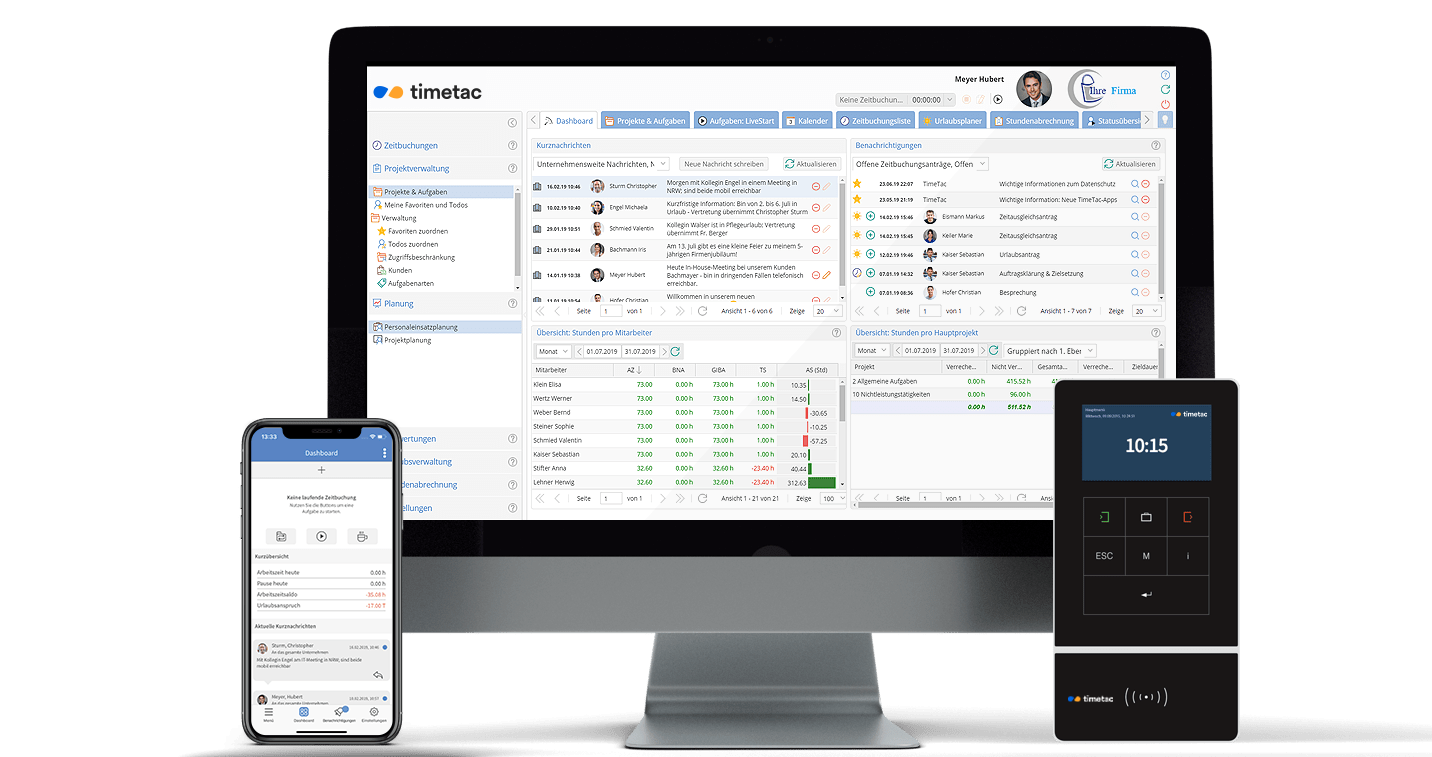 Simply clock in and out and manage time on your browser
TimeTac time clocks are perfectly combined with the web-based software.
Our time clocks are ideal for office-based employees. They are intuitive and simple to use and offer multiple time registration options. Track working hours and breaks directly on the time clock and manage and keep an overview of working hours. The software automatically calculates all the tracked data on the basis of your presettings. The data tracked can easily be accessed by you and your employees via web-browser which allows you to easily keep an overview of target working hours, actual working hours, overtime, shortfall of hours and leave days.
Track time via RFID technology
Track working hours and breaks fast and contactless via chip or card.
Track time with RFID/NFC via a chip or a card. The RFID chips are assigned to every employee beforehand. Employees choose between arrival, break, departure or other absences and contact the RFID tag on the RFID/NFC reader. The time clocks send the tracked data in real time via wireless network to the time tracking software.
Time tracking on the time clock via chip
GDPR compliant - Your data is safe at TimeTac
TimeTac complies with the requirements of the GDPR and has been awarded the title of "Certified Cloud" provider. Highly available servers, automatic daily backups and 24/7 monitoring protect your data.
More on Security and Data Protection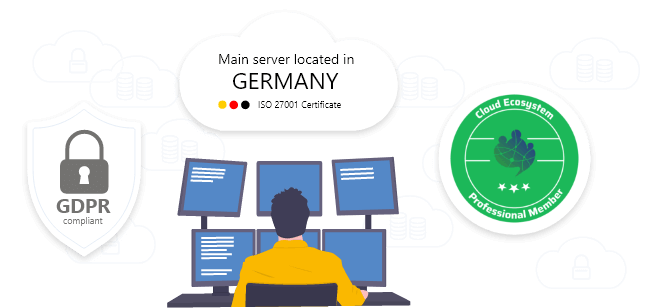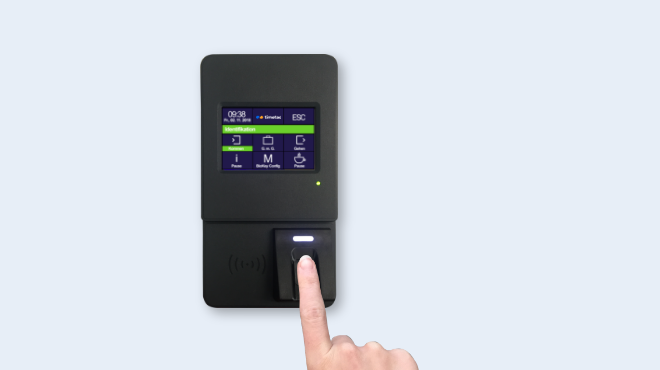 Time tracking via fingerprint
Clock in securely with biometric fingerprint time clocks
Easily track employee time and attendance via fingerprint.
Clocking in and out is much faster for employees and saves companies time and money by paying employees for the exact time they work. Employees choose between arrival, break, departure or any type of pre-defined absence on the time clock and hold their finger on the fingerprint sensor to start tracking their time. The time clock recognizes the unique characteristics of a fingerprint and links it to an employee. Thus, you elimimate buddy punching. To protect employee data when using biometric time tracking, only specific characteristics are saved, no fingerprints.
Track time mobile or stationary with the Mini Time Clock
Track arrivals, breaks, departures as well as project and task time directly on the time clock.
The Mini Time Clock is the most cost-effective time clock currently available. This convenient and portable time clock offers the same functions as the other two time clocks and you can use it via wireless or mobile network or simply place it on a wall. Employees clock in and out via RFID/NFC chip or card and can conveniently track their time. The time data can be managed via a web-browser.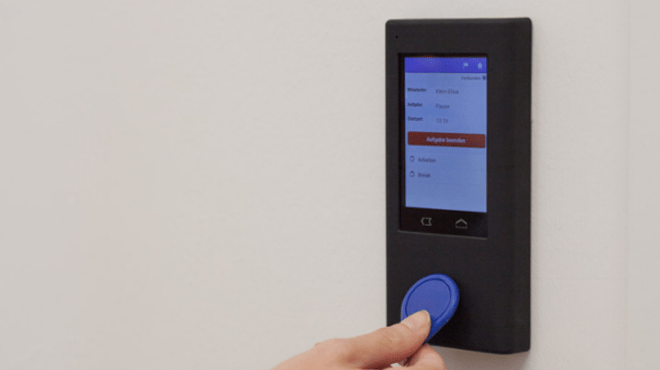 Clock in and out via the Mini Time Clock
Time tracking with Fingerpringt, RFID/NFC Chip/Card or Pincode – intuitive, simple and cost-effective
No need to look any further – TimeTac offers the perfect solution for your company.
Contact us or create a free test account and start time tracking.
From Startup to Enterprise!
Our Enterprise solutions allow you to manage multiple employees in multiple locations and easily deal with country specific regulations. We can cover your complete requirements no matter how complex they are.
Get in Touch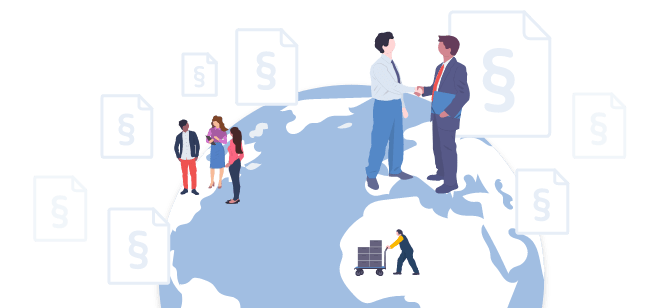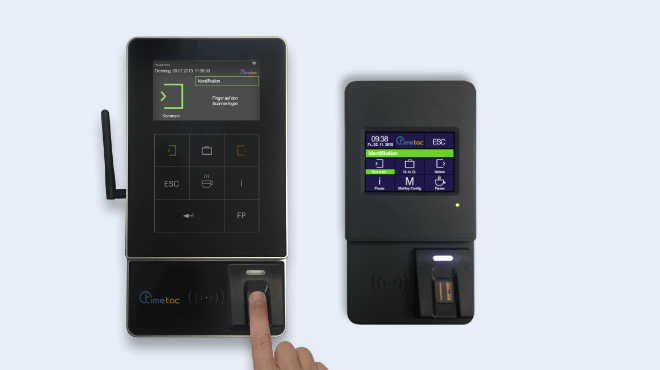 TimeTac time clocks Evo Basic and Evo Advanced
However and wherever you want to register your time
Combine multiple forms of identification.
Our Time Tracking clocks offer various forms of identification for example with a key chain or card via RFID/NFC up to identification via fingerprint. Those options can be combined on a single time clock and therefore offer maximum flexibility. Both Evo Time Clock models are combined with the Employee Time Tracking Software and can be managed via PC/Mac.
Save costs by using your existing hardware
Track and manage working hours on one central device via multi-user access.
Use any desired and existing hardware e.g. computer or tablet and combine those with TimeTac's multi-user access to save time and additional costs. Employees are not only able to track time via this terminal but also access and view their tracked time. Employees can also register time directly for tasks and projects or quickly request leave days. Users can easily log in via entering a pincode.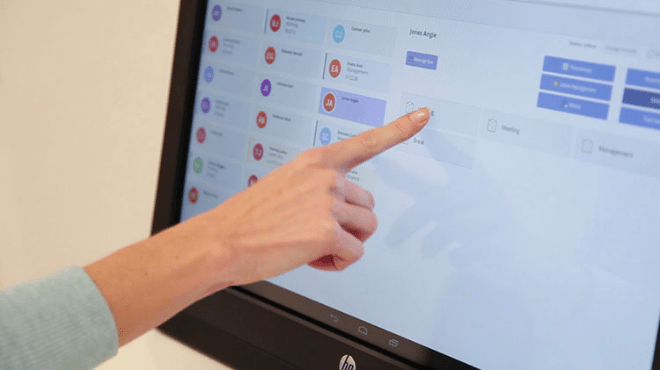 TimeTac software terminal with multi-user access
Our time clocks in comparison
Mini Time Clock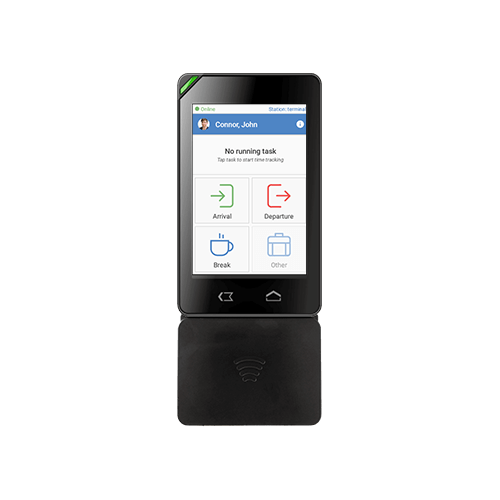 Compact design and cost-effective. Optimal for Employee Time Tracking – also portable.
---
Touchscreen: 3.5″
---
Tracking via NFC Transponder
---
Power Supply: Battery/AC
View Data Sheet
Evo Basic Time Clock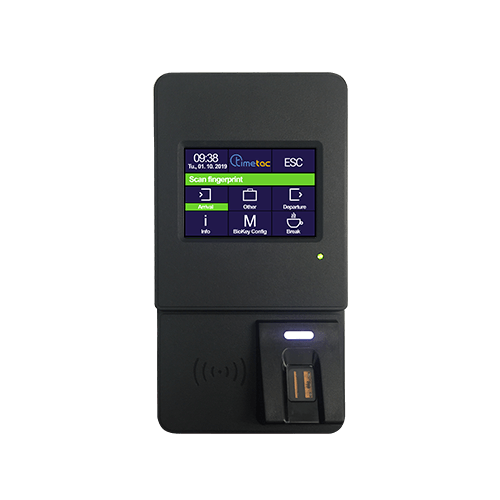 Standard time clock for Employee Time Tracking via RFID or Fingerprint with a 3,5″ touchscreen.
---
Touchscreen: 3.5″
---
Tracking via NFC Transponder, Fingerprint
---
Power Supply: AC
View Data Sheet
Evo Advanced Time Clock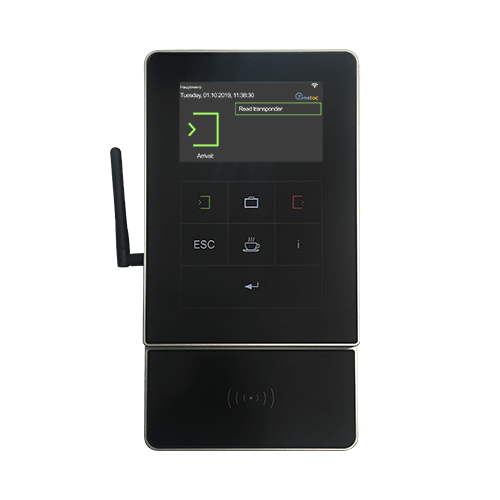 High-end time clock with a 4.3″ display and individual options of layout and organization of buttons.
---
Touchscreen: 4.3″
---
Tracking via NFC Transponder, Fingerprint
---
Power Supply: AC
View Data Sheet
The most important benefits of our time tracking software solution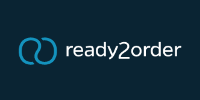 Thomas Kohler
, ready2order Ltd
"Timetac's time tracking software, in combination with the TimeTac Time Clock, provides a simple solution to track working hours and absences or holidays. In addition, the mapping of our flexitime, overtime allowances and work schedules works great! We recommend Timetac as a simple and uncomplicated solution for employee time tracking and staff holiday management!"
Free Trial
Fill out this short form and receive your free trial account.
30 day free trial, with no obligation
Data from the trial phase can be kept if you decide to purchase
No credit card required for the trial
No need to worry: your trial account will automatically expire
Data protection: your data will not be passed to third-parties