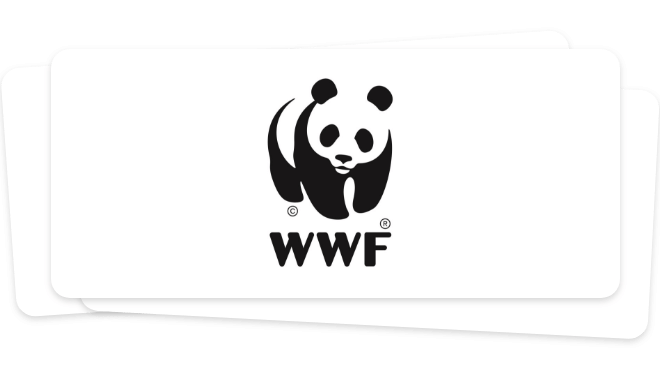 TimeTac Case Study
---
The Combination of Functionality, Intuitive Operation, Competent Service, and Cost-Effectiveness Convinced Us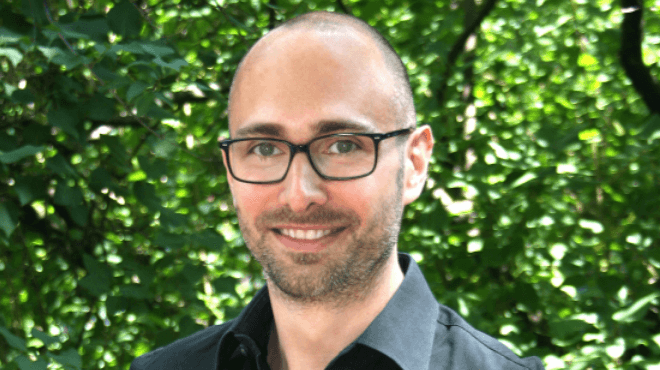 Michael Mayer
Head of Human Resources
"After in-depth market research and extensive testing with other providers, we - as a nearly 100-member NGO - found a solution in TimeTac that offered us the best combination of functionality, intuitive operation, competence, locally based service, and costs."
About the Company
The WWF (World Wide Fund For Nature) is one of the world's largest and most prominent nature conservation organizations. WWF consists of 59 national sections, program offices, and international partner organizations. WWF Austria is a national section of WWF with the aim of promoting Austrian and international nature conservation.
Key Data



Needs Analysis
Reducing paper consumption
Less time required from HR and employees
No more multiple data storage, password-free zones, and hard copies
Correct mapping and evaluation of overtime, travel time, and project time
Goals
Uniform Employee Time Tracking and Leave Management
Reduce workload and save time for HR and employees
Optimize data protection and security
Quick and clear evaluations
The Challenges
Save Time and Paper - Strengthen Data Protection
Our customer, WWF Austria, was very keen to digitize the recording of working hours and vacation administration and to map them in a uniform overall solution. On the one hand, to reduce paper consumption, and on the other hand, to save valuable company time spent on time tracking and vacation administration. In addition, multiple storage of Excel files, password-free zones and the filing of hard copies were to be abolished in this context, thus strengthening the protection of personal data.
After thorough market research and extensive testing, TimeTac turned out to be the ideal partner for WWF Austria.
Michael Mayer: "We were convinced by the mix of functionality, intuitive operation, competent, locally based service and cost that TimeTac offers."
The Solution
Save Time for the Workforce and HR
Professional Implementation and Launch with May 2020
In order to correctly map the requirements, such as active/passive travel time, break deduction, bonus regulations, request workflow of absences, WWF Austria opted for the onboarding service when implementing TimeTac. In May 2020, TimeTac was successfully put into operation.
In the onboarding service, customers are accompanied and actively supported step by step during the implementation of TimeTac - from configuration to successful launch. A TimeTac expert introduces TimeTac to the company in a structured manner, customers save work and time and make the best possible use of TimeTac functions for their requirements.
Rapid Entry of Working Hours
All employees at WWF Austria track their working time with TimeTac via web browser and via mobile app. Time recording primarily takes place retrospectively in the calendar view, and employees book their working hours on 15 different tasks. Breaks are entered automatically by means of automatic break deduction and are correctly taken into account in the hourly accounting.
A small part of the workforce books their working hours via TimeTac's Project Time Tracking, in order to be able to allocate working hours to specific projects and evaluate them with comprehensive reporting.
Fast and Intuitive Tracking of Absences
Various absences that are relevant for WWF Austria can be mapped in the vacation administration. Employees simply select the relevant absence via a pull-down menu and trigger the digital request workflow. The responsible supervisor receives this request automatically and can approve or reject it digitally.
Reminder Function for Non-finalization of Timesheets
Employees finalize their timesheets independently at WWF Austria; supervisors now only approve them with a click. If an employee forgets to finalize the monthly timesheet, he or she automatically receives an email reminder from TimeTac that the previous month's timesheet has not yet been finalized.
With TimeTac, you can have custom monitoring rules set up, as a special configuration, and receive automatic email reminders of unfinished requests, time tracking, or time billing completion, for example.
Transparency for Employees and HR
Clear Display of Planned Hours and Vacation Balances
In the timesheet, employees can view their work and absence times at any time.
Michael Mayer comments:
"Our employees* particularly appreciate the overview of their hours' accounting and vacation management. They can call up their plus hours or the current status of their vacation days themselves at any time."
Correctly Map and Calculate Active and Passive Travel Time
At WWF Austria, travel time is valued differently depending on whether it falls under active or passive travel time and is mapped and valued accordingly in TimeTac. Active travel time is counted 1:1 in the working time balance and is not shown separately in the hourly statement. Passive travel time is shown in a separate column in the hourly statement.
Overtime - Clear Illustration and Automatically Correct Calculation
At WWF Austria, various overtime flat rates and all-in rules are in use. These have been mapped individually in TimeTac for each employee so that the employee's overtime and correct bonuses are automatically calculated and evaluated.
In TimeTac you can make settings for employees, such as working time and vacation model, etc., and also configure the overtime regulations. By default, you can choose between all-in, overtime flat rate or no regulation and thus accumulation of overtime. You can easily make these settings yourself in TimeTac for the respective employee. However, since overtime regulations are usually very complex and multi-layered, we will clarify with you during the configuration meeting which regulation you specifically need and whether we can map it for you in TimeTac.
Evaluation 1 Year TimeTac in March 2021
In spring 2021, the employee primarily responsible for TimeTac at WWF Austria went on maternity leave/parental leave. In order to transfer the specific knowledge of the key user to the new responsible person in the best possible way and also to evaluate the use of TimeTac after one year and to further adapt it to the current requirements in the organization, the customer requested a so-called account review.
"We were very satisfied with the account review on the whole. But we have set the goal that we would like to get even more detailed evaluations in terms of project time. For this, however, we still have to wait for the software update in the fall of 2021, in which, among other things, the reporting functions are to be expanded. We are looking forward to it!" says Michael Mayer.
The account review is designed to be very flexible: The customer tells TimeTac what he wants to know. This can be a normal user administration training, but also individual questions that are specified in advance by the customer and then answered and gone through together in the form of an online meeting with screen sharing. The customer gets a live insight. Simple settings in the database are changed directly during the training, for more complex configurations the workflow is clarified together.
The Result
Michael Mayer on the goals achieved with TimeTac:
"We have been able to successfully achieve the majority of our set goals with TimeTac. We were able to reduce our paper consumption in time tracking and vacation management to zero. Our employees save a lot of time thanks to the intuitive time tracking and leave management and have transparency about their working hours and leave balances, which they appreciate very much. But it's not just the workforce that saves a lot of time; we've also been able to reduce our administrative workload in the HR team. With the reporting functions, we can quickly analyze time data. Here, however, we would like to see even more flexibility in the alerts for time overruns and "internal limits" so that we can work even more efficiently."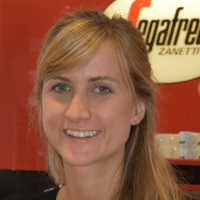 Sarah Aichinger
Segafredo
"Before placing an order, providers promise you a lot - great support, smooth onboarding, complete cost transparency, and simplicity. But with TimeTac, that's all genuinely the case. We were online super fast and without complications. The support is simply outstanding! Time tracking and leave management - easier than ever."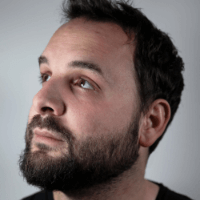 Florian Bolka
Greenpeace
"With the help of TimeTac, we were finally able to leave behind our paperwork and our impractical time tracking via Excel. The entire organization appreciates the transparency in the daily time tracking and leave management."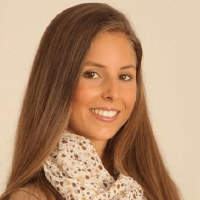 Viola Wolfisberg
Bel Suisse SA
"The whole company benefits from the transparency and simplicity that TimeTac offers us. Our administration effort has decreased significantly since implementing TimeTac!"
Free Trial
Fill out this short form and receive your free trial account.
30 day free trial, with no obligation
Data from the trial phase can be kept if you decide to purchase
No credit card required for the trial
No need to worry: your trial account will automatically expire
Data protection: your data will not be passed to third-parties