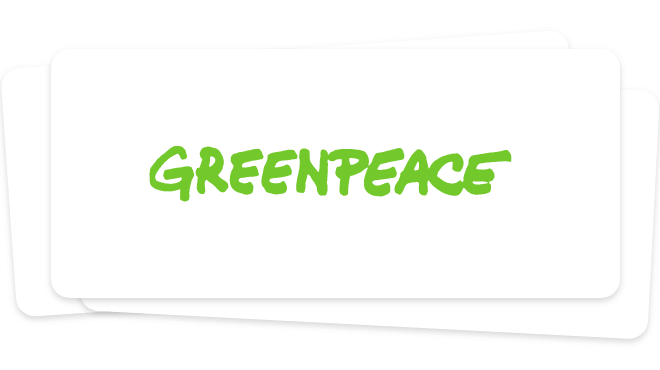 TimeTac Case Study
---
Greenpeace has a transparent time tracking system for its international team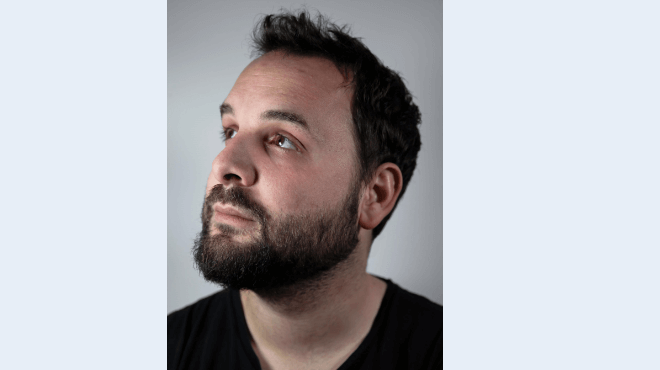 Florian Bolka
Director of Technology
"With the help of TimeTac, we were finally able to leave behind our paperwork and our impractical time tracking via Excel. The entire organization appreciates the transparency in the daily time tracking and leave management."
About the Company
The non-governmental organization Greenpeace focuses on the significant global challenges in environmental protection and is involved in research, information, and education. Greenpeace operates entirely independently and is financed by donations from private individuals - the organization does not accept money from the state, the EU, political parties, or corporations. More information about Greenpeace can be found here.
Key Data



Needs Analysis
International use of the time tracking system
Exact tracking of performed tasks and projects of a day
Better organization and coordination between employees or teams
Time calculations through various reporting options
Goals
Web-based and location-independent time tracking system
Project time tracking: an overview of all hours worked
Cross-team and cross-location insight into leave management
Overtime reduction through better monitoring of hours
Challenges
Excel as a Time Tracking Tool Does Not Meet the Requirements Anymore
Greenpeace had been using a different time tracking system before TimeTac. However, in many aspects, this soon no longer met the requirements of an international organization with a large number of locations and employees. Director of Technology Florian Bolka describes the situation as follows:
"Our previous time tracking system was based purely on Excel and soon could no longer meet our needs. We have employees in eight countries and international colleagues who work from our site for other countries. This is the main reason why this time tracking system has reached its limits."
Because of the limited functionalities, the desire for a modern, web-based time tracking system grew. For example, it was not possible to track working time on different tasks within one day. In addition, it was not possible to enter multiple breaks. This data, therefore, did not reflect the employees' working days 100% accurately.
According to Florian Bolka, time tracking via Excel was also time-consuming, inconvenient, and not very user-friendly. It was precisely this outdated way of tracking working time that resulted in very low motivation on the employees' side to use the tool.
Therefore, Greenpeace decided to consider another time tracking system that could meet the organization's needs in terms of internationality, full transparency also for colleagues, specific and individual timestamps, and usability for the user.
The Solution
Practical Functions and Transparency for All
Through internet research, Florian Bolka came across TimeTac's time tracking system. After a thorough examination, it became clear that TimeTac could meet the organization's needs.
These needs include particular functions. For example, it must be possible to define different working time models and to change them flexibly. Similarly, individual teams at Greenpeace need their own individual tasks and projects, but these are not important for other teams. With TimeTac, employees can be assigned working time models that have already been preset or defined themselves, which can be flexibly changed or switched afterward. Projects and tasks are created individually in TimeTac. Depending on which team or department is responsible for the project, it is assigned. Due to the flexibility to track breaks or switch between tasks and projects at any time, accurate and traceable tracking can be guaranteed.
As already mentioned, international usability plays a significant role in the organization. TimeTac's time tracking system is available in several languages and also offers holiday calendars for many countries. In this way, cross-national usage is possible.
Full transparency is also essential to Mr. Bolka:
"Everyone should be able to see who is currently in the office or available outside the home/home office. Easier coordination of leave days and other absences, which also offers cross-team and cross-departmental insight, is also an added value for us."
TimeTac's status overview provides a clear overview of colleagues: Who is present, who is working in the home office, who is on break, and who is on vacation is visible at a glance. In addition, employees can view their direct colleagues' scheduled leave days and absences, given that they are authorized to do so. In this way, there are no collisions or misunderstandings when it comes to scheduling leave days. Requesting leave days or other absences is also very simple: The employee submits a request in the system, which is then forwarded to the responsible manager. The manager can then approve or reject the request with a single click while at the same time keeping an eye on the employee's remaining holiday entitlement.
The Result
The End of Piles of Paperwork and the Beginning of Customized Time Tracking with TimeTac
Not only was TimeTac able to meet the requirements mentioned above, but other advantages of the system convinced Mr. Bolka. Among these are, for example, the practical SSO login (Single Sign-On) and the flexible pricing model. The modules' prices are based on the number of employees who use the corresponding module and the current usage. Accordingly, it is also possible to make a module accessible only to specific employees or teams/departments and change it flexibly.
Mr. Bolka was also convinced by the option to track working hours and project time in different ways. TimeTac offers the possibility to track time via web browser, desktop app, smartphone. This resulted in very positive internal feedback:
"Thanks to the various options, we have been able to give our employees some flexibility in how they track their time and what they use for it. This has been very well received."
Greenpeace has decided to use TimeTac's Employee Time Tracking, Leave Management, and, to some extent, Project Time Tracking.
To introduce the new system as efficiently as possible, TimeTac's Onboarding Service was used. According to Florian Bolka, this service helped a lot in configuring TimeTac and also defining individual settings:
"The Onboarding Service was beneficial and guided us through the sometimes complex permissions and settings. With the help of the TimeTac expert, we were able to tailor the system exactly to our needs. For example, we were able to change the wording of the user interface, adjust the warnings in the timesheet report and also implement some interfaces, such as a reminder for the monthly statement or better integration with Google Calendar."
Employees enjoy using TimeTac via smartphone to track working hours live. Furthermore, the overview of colleagues' absences and leave days ensures a high level of acceptance. Managers appreciate the different working time models, which can also be created individually. In addition, the status overview offers transparency for the entire organization and thus adds value for both user groups.
All in all, TimeTac helped Greenpeace to reduce the administrative effort and the "slip of paper." The organization now benefits from better control over working time balances and overtime and fewer misunderstandings in leave management.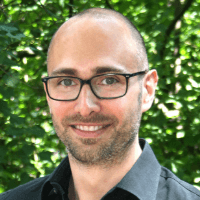 Michael Mayer
WWF
"After in-depth market research and extensive testing with other providers, we – as a nearly 100-member NGO – found a solution in TimeTac that offered us the best combination of functionality, intuitive operation, competence, locally based service, and costs."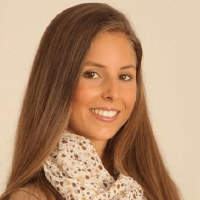 Viola Wolfisberg
Bel Suisse SA
"The whole company benefits from the transparency and simplicity that TimeTac offers us. Our administration effort has decreased significantly since implementing TimeTac!"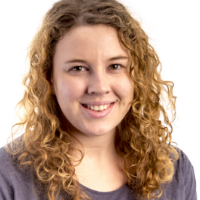 Viktoria Fingerhut
Runtastic
"As an innovative and fast-growing company, we have found an ideal partner for Employee Time Tracking and Leave Management in TimeTac. Our employees use TimeTac daily to track breaks and working hours and request leave days or other absences. The management of different working time models and always up-to-date employee reports are ideal for our managers."
Free Trial
Fill out this short form and receive your free trial account.
30 day free trial, with no obligation
Data from the trial phase can be kept if you decide to purchase
No credit card required for the trial
No need to worry: your trial account will automatically expire
Data protection: your data will not be passed to third-parties