Your Data Is in Good Hands
We Strive to Offer a High Performing Software, and We Take Extensive Measures to Protect Your Data by Implementing High-Quality Standards
DSGVO-compliant time tracking
"Certified Cloud" provider
Certified server in Europe
Daily automatic backups
Live replications for instant takeover
Encrypted SSL connection by default
TimeTac access only for authorized users
Redundant internet connection
Reliable operation through 24/7 monitoring
Powerful, Reliable, and Safe
We protect your data from data loss and ensure a high-performance operation of the software.
TimeTac operates in certified data centers at two different locations in Europe with extensive entry and access controls. Therefore, your data is saved on two separate server locations. Besides, an automatic backup is created daily and also stored separately. Should any disruptions occur, live replication is available for immediate takeover. Furthermore, all servers have a redundant internet connection via multiple redundant upstreams, RAID hard disks, an uninterruptible power supply, cooling server security rooms, and an early fire detection system.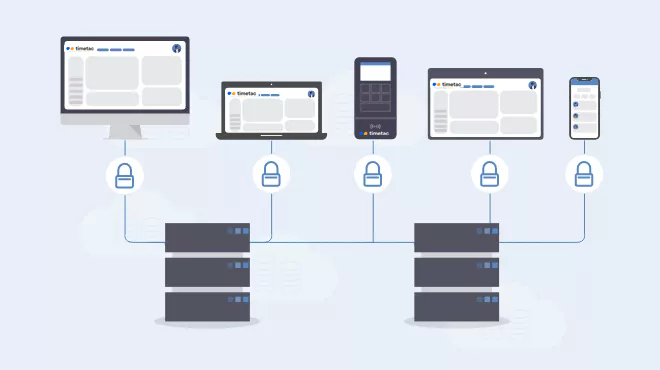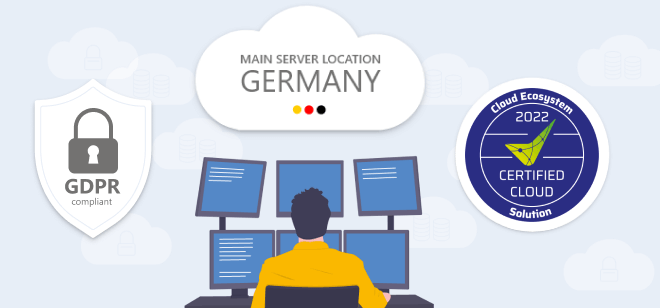 TimeTac Complies with the Europe-Wide GDPR Requirements!
Our software meets all the requirements of the new General Data Protection Regulation.
When purchasing or switching to a new time tracking solution, you should carefully consider the new GDPR specifications. When using TimeTac SaaS solution ,you are giving most of the responsibility away. We take the basic regulations into account and ensure that the stored and processed data is protected against unauthorized access. At TimeTac your data is secure.
We Are among the Award-Winning "Certified Cloud" Providers
TimeTac is characterized as an exceptionally high-quality and professional provider.
TimeTac was awarded from one of the leading certification programs in Germany - Cloud Ecosystem - as a "Certified Cloud" provider. Thus, we meet the standards set in security, also concerning the flexible booking and exit options, service level, quality, and software features. With this certification, we complement our efforts in quality management and constantly have our high standards reviewed externally.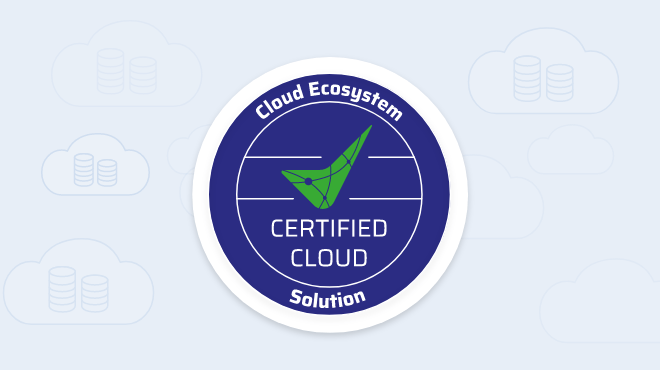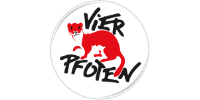 Josef Pfabigan
, VIER PFOTEN
"For VIER PFOTEN, time management means that we will be able to cope with the complex legal situations in 11 countries for our 350 employees. TimeTac offered tailor-made solutions for our complex time tracking requirements, including mobile time tracking, evaluations, and reports, as well as workflow approvals."
Free Trial
Fill out this short form and receive your free trial account.
30 day free trial, with no obligation
Data from the trial phase can be kept if you decide to purchase
No credit card required for the trial
No need to worry: your trial account will automatically expire
Data protection: your data will not be passed to third-parties