Transparent & Flexible Pricing for Every Team Size
Activate the desired module per user and only pay for what you actually want to use.
Service and support are included. No surprises at the end of the month.
Our Products
Monthly, per User
Number of Users
Monthly, per Product
Employee Time Tracking
Project Time Tracking
Leave Management
Base Fee
This includes the hosting, maintenance and support of the solution, including regular updates.
The use of the TimeTac app for iOS and Android is included.
Products
The sum of your selected products and the number of users.
Monthly Total
All stated prices are net prices.
Convenient Online Time Tracking with Time Clocks
Mini Time Clock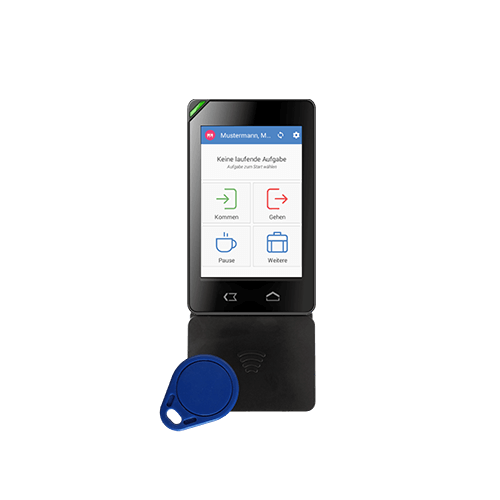 Compact design and cost-effective. Optimal for Employee Time Tracking – also portable.
---
Touchscreen: 3.5 Inch
---
Tracking: via RFID
---
Power Supply: Battery/AC
---
Prices: from € 199.00
Mini Time Clock information & prices
Evo Basic Time Clock
Standard time clock for Employee Time Tracking via RFID or Fingerprint with a 3.5-Inch-Touchscreen.
---
Touchscreen: 3.5 Inch
---
Tracking: via RFID or RFID + Fingerprint
---
Power Supply: AC
---
Prices: from € 590.00
Evo Basic information & prices
Evo Advanced Time Clock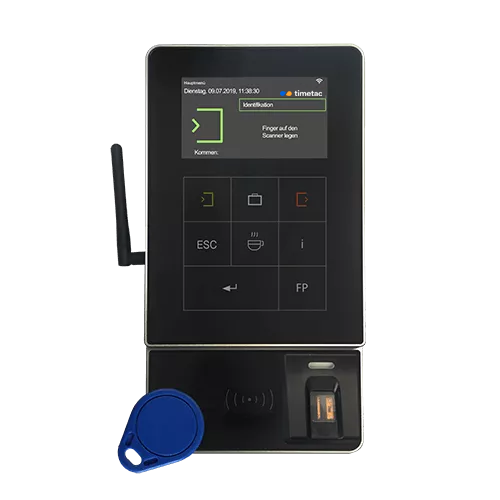 High-end Time Clock with a 4.3-Inch-Display and individual options of layout and organization of buttons.
---
Touchscreen: 4.3 Inch
---
Tracking: via RFID or RFID + Fingerprint
---
Power Supply: AC
---
Prices: from € 1,090.00
Evo Advanced information & prices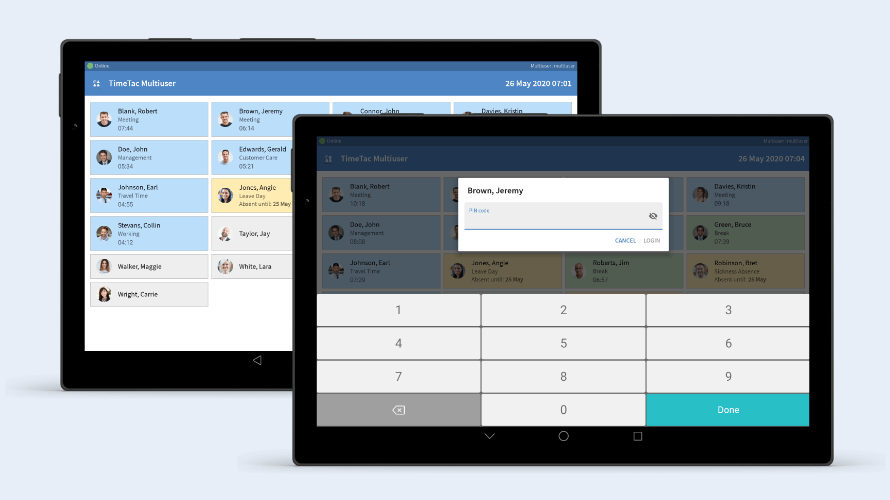 Multiuser App for Android
Multiple employees track time via a shared Android device of your choice. Track both working and project time, mobile or stationary. The software terminal is suitable for numerous areas of application, such as construction sites or in garages.
---
€ 10.00
per Month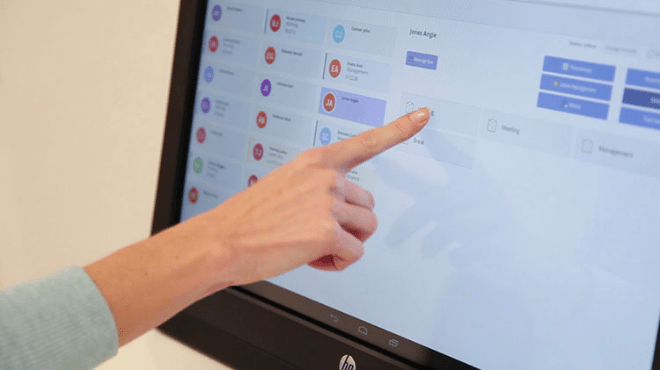 Multiuser Web App
You can combine the Multiuser web app with your existing hardware. Thus, you can economize on additional acquisition costs, and multiple employees can track working and project time and manage absences on only one device.
---
€ 10.00
per Month
Free Mobile Apps for iOS and Android
Use the mobile time tracking app for your smartphone or tablet and track working hours, project times, and absences conveniently on the go.
Download iOS App
Download Android App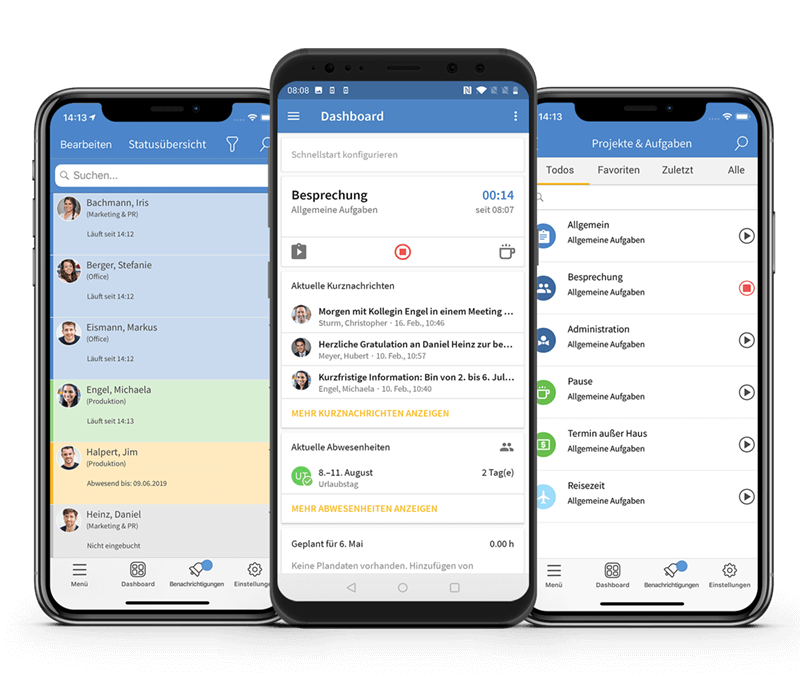 Additional Benefits and Services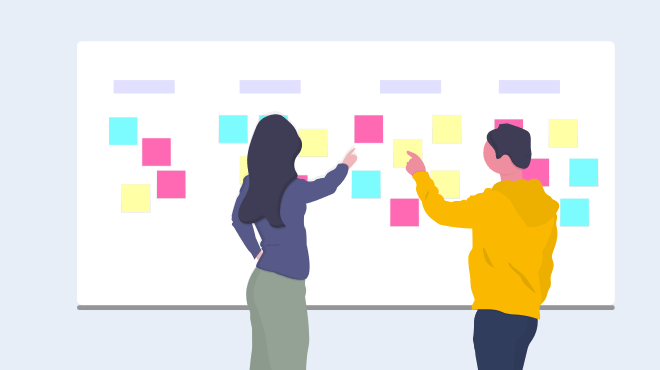 We Will Take Over the Implementation for You
An employee from the Onboarding Service will support you in setting up your account, adapt it ideally to your requirements, and accompany you during the introduction.
---
Request Pricing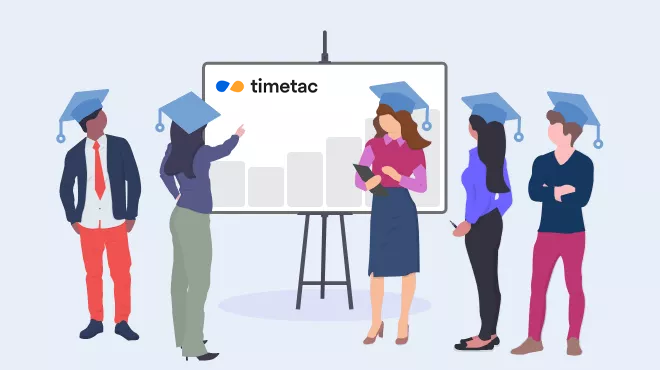 You and Your Team Become TimeTac Experts
Take advantage of our training sessions on-site at your location or via a remote session. Thus, you ensure efficient use and a high level of acceptance among your employees.
---
Request Pricing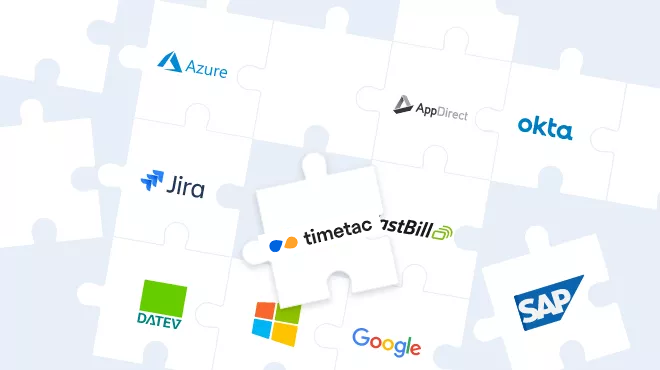 Integrate TimeTac into Your Existing Infrastructure
Integrate data from TimeTac into other systems and vice versa via interfaces/API. TimeTac becomes the ideal partner for project and personnel management, billing, and controlling.
---
Detailed Information/Prices on Request
Higher Productivity. Less Administrative Work. More Transparency.
Test TimeTac for 30 Days, Free of Charge!
Try for Free