Transparent & Flexible Pricing for every team size
We offer you a flexible pricing system that is exactly tailored to your needs. You can activate the required module for each employee individually, so you only pay for what you actually use. To find out the total monthly costs, simply enter the number of users for the desired modules.
Employee Time Tracking
Simple tracking of time and attendance
Project Time Tracking
Project-based time tracking including project planning
Leave Management
Holiday and absence management with approval workflows
Shift Planning
Planning of employees in locations and working areas
Your benefits at a glance
---
Easy, fast, user-friendly
Perfectly configurable
Optimal integration with other systems
Secure and reliable
Available worldwide
Outstanding support and service
This is what you are paying
---
Base Fee
This includes the hosting, maitenance and support of the solution, including regular updates.
---
Products
The sum of your selected products and number of users
---
Monthly Total
All stated prices are net prices
Additional Benefits and Services
Account setup, Integrations, and training
Onboarding-Service: We support you right from the start with an optimal configuration up to the implementation of your ideal time tracking software
---
Interfaces: Configuration / implementation of interfaces to existing software modules
---
Training: Optimal training remotely or on-site
Time clocks for time tracking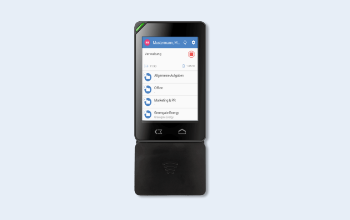 Mini Time Clock
The most cost-effective time clock currently on the market! This is suitable for employee time and project time tracking and can also be used while on the move.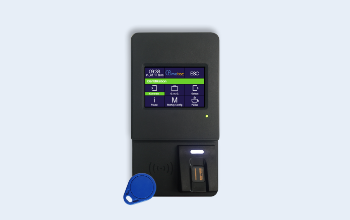 Evo Basic Time Clock
The standard time clock terminal for stationary timekeeping which allows you various identification options via RFID or fingerprint with a 3.5″ touch screen.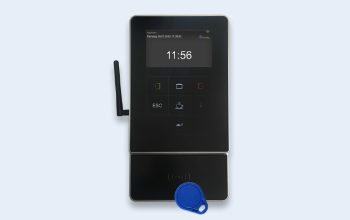 Evo Advanced Time Clock
The high-end Evo Advanced time clock offers you various identification options, a generous 4.3″ display, and a customisable button layout and design.
Free included: Mobile and desktop apps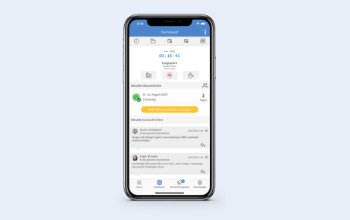 TimeTac iOS App
Use TimeTac's mobile time recording via iOS app for your iPhone or iPad and record hours worked, project time and holidays on-the-go.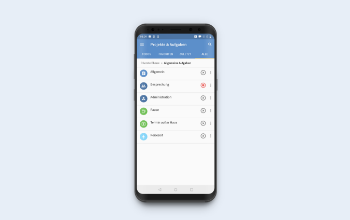 TimeTac Android App
Capture time on your phone. The TimeTac App for Android is available for employee, project time tracking, and staff holiday management.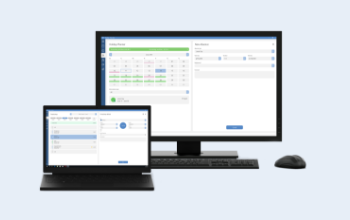 TimeTac Desktop-App Windows
Register time faster without having to open your browser. Record your time and manage vacations or absences with our Desktop App.