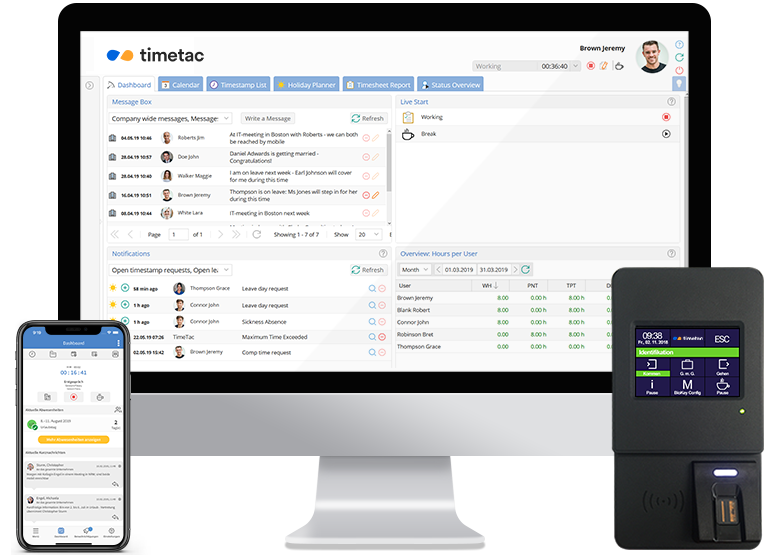 Employee Time Tracking Software
Track Employee Time the Smart Way
Easily track employee hours and absences
Reduce expenses and quickly transfer time to all payroll
Stay compliant with all legal requirements
Flexible access via PC/Mac, smartphone, tablet, clocking in machine
30 Days Free Trial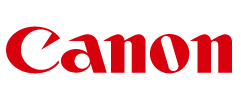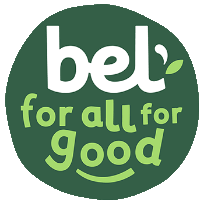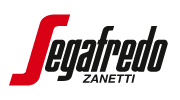 Software for Employee Time Tracking
---
Track Employee Attendance Anytime, Anywhere and Meet Legal Requirements
Track Your Time Easily, Efficiently, and Down To-the-Second!
With only a few simple clicks, your employees can track their working hours.
Track working hours instantly and accurately. One click is all it takes to start, pause, or end time tracking. Gain a live view of employee attendance along with any tasks your employees are working on through the live status overview. Automatically calculate working hours based on actual working hours and breaks. Leave days, sickness absences, and other absences can be entered manually and thus taken into account in payroll accounting. Do you only need to track hours at the end of the day or week? No problem, TimeTac tracks worked hours at your convenience.
Use Our Time Tracking Software Anytime, Anywhere
Efficiently and easily track time at work or on the go with our mobile app for iOS and Android.
Track working hours via your PC/Mac or via our clocking in machines. For mobile time tracking, our TimeTac App, available for smartphones or tablets, is ideal for working on the go or while on business trips. In case of network failure, TimeTac synchronizes the data as soon as the connection is restored. TimeTac clocking in machines are easy to handle and particularly suitable for in-office employees. Register your time simply and securely by using biometric fingerprints, RFID/NFC key fobs, or contactless via NFC tags.
GDPR Compliant, Secure and Protected
We protect your data from data loss and ensure a high-performance software operation with extensive entry and access controls and automatic daily backups.
More on Security and Data Protection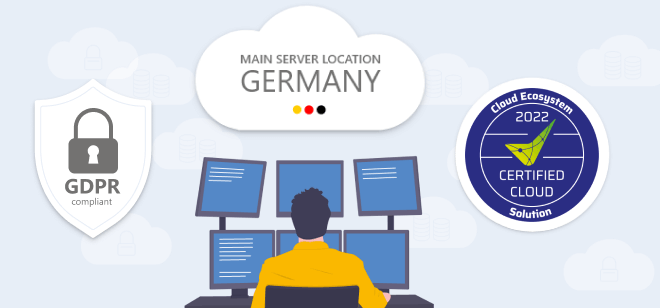 Record Time on the Go via Our Time Tracking App
Our mobile time tracking solution enables you to record working hours on our app while you are on the move accurately.
With the TimeTac time tracking app, your employees can flexibly record their working hours on their smartphone or tablet while on the field or a business trip. The time tracking app is available for both Android and iOS and also works offline. Thanks to the widget functionality, employees can directly activate time recording on the home screen without opening the app. With the multiuser app for Android, several employees can record their time via a single tablet or smartphone.
Seamless Integration of TimeTac
Easily integrate TimeTac into your existing ERP systems, facilitate the collaboration between applications and streamline your business processes!
More on Integration and API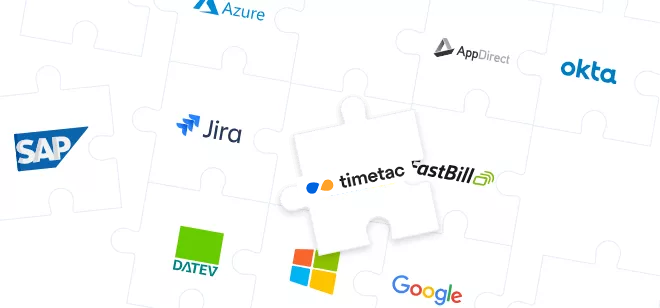 Accurately Calculate Hours With Our Employee Time Tracking Software
Get reports of actual working hours, overtime, and allowances within a few simple clicks.
Benefit from automatic timesheet reports. No more tedious and error-prone calculations of working hours. Get reports of hours worked, including actual and target worked hours, overtime, and comp time. Quickly transfer data to payroll based on defined work schedules, overtime, and allowances. Enter leave days, sickness absences, and other absences manually, TimeTac automatically takes them into account. Easily transfer your data to payroll accounting and save time and money.
Stay Law Compliant and Meet All the Legal Requirements
We support you with meeting all the legal requirements and other legal framework conditions.
EU employers must track daily hours worked to ensure labor laws are complied with. Ensure that employees are paid the correct amount for working night shifts, overtime, or public holidays. Use TimeTac to correctly meet complex legal, operational, and other requirements and manage them efficiently and clearly. Keep an overview of hours worked no matter where your company operates and ensure employees adhere to break times.
Easily Track Employee Time. Stay Compliant. Reduce Expenses.
No need to look any further! We offer a scalable solution that fits your needs no matter where you operate.

Take All Absences into Account With Our Time Tracker for Employees
Benefit from various features, combine Employee Time Tracking and Leave Management.
Enter absences in real-time or later on and include leave days, sickness absences, public holidays, and other absences in payroll accounting. In combination with the Leave Management module, the various absences are automatically taken into account. Additional benefits include automatic calculation of holiday entitlement, requests operated via approval workflows, holiday planner with the annual, department, and team calendar views, and numerous other reports.
Get the Information and Reports You Need Within a Click
With TimeTac you always keep an overview of working hours, overtime, and absences.
No more documentation of working times on paper or in Excel. TimeTac is a cloud-based time tracking system that provides you with all needed reports for any time period. With just a few simple clicks, you can get an overview of all tracked working hours, absences, overtime and draw further reports by employee or department. Define a specific time period such as the current month, year, or any other custom period. Every employee can view their worked hours independently and call up the status of their working time balance. All available reports can be easily exported as PDF, Excel, or CSV files.
We Have the Perfect Solution for You
We support you right from the start with outstanding service and take over the entire technical implementation of the software.
More About Our Services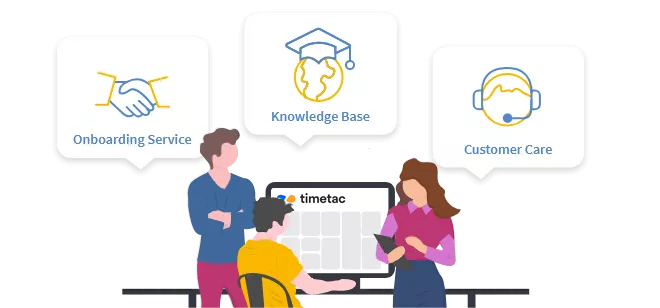 Combine with the Leave Management Module and Get All the Benefits
Benefit From Numerous Features and Advantages of Our Software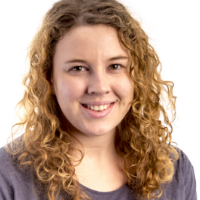 Viktoria Fingerhut
HR Generalist, RUNTASTIC
"We have been a satisfied customer of TimeTac for many years, and with the help of the great support team, we could always adapt our changing requirements for time tracking promptly and reliably."
Free Trial
Fill out this short form and receive your free trial account.
30 day free trial, with no obligation
Data from the trial phase can be kept if you decide to purchase
No credit card required for the trial
No need to worry: your trial account will automatically expire
Data protection: your data will not be passed to third-parties