How to manage your employees who work from home
by Gabriele Kaier, 24.05.2017
Work from home is on the rise: According to a report by Gallup "State of the American Workplace", last year 43 % of the American workers, rising from 39% in 2012, spent significant time working from home. On average, the typical telecommuter is 49 years old, earns an annual salary of $58.000 and works for a company with more than 100 employees. 75% of employees who work from home earn over $65.000,- per year.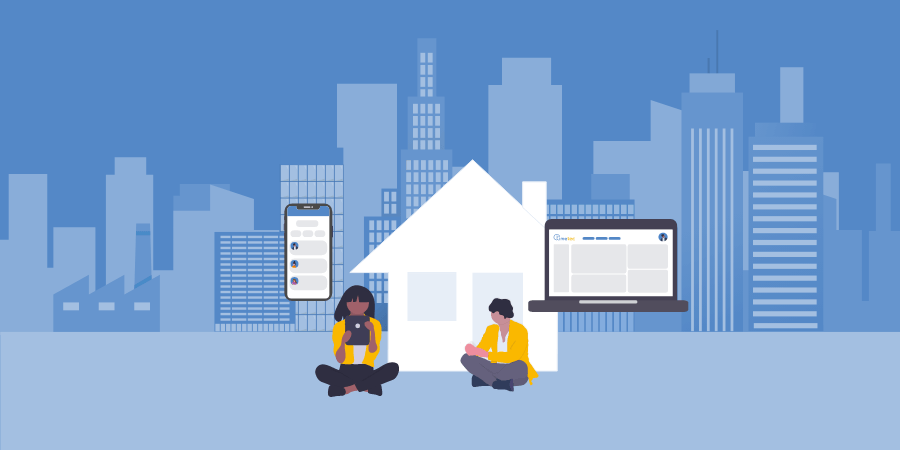 Advantages of work from home
Working from home goes beyond just convenience and work-life balance, which is attractive for employees and directly pays in against employee turnover while leads to greater employee engagement. Working from home is also good for businesses as it increases employee productivity and provides a greater sense of well being: healthier and happier employees.
Cutting out the commute
A worker gets an hour or two extra time for recovery, hobbies, education and family. This has also a positive impact on the environment as it reduces carbon footprint.
Eliminates distractions
Office environments can be really distracting. In a private environment there are no people asking questions, no loud talk between employees, no impromptu meetings and it is easier to concentrate than in a traditional office setting.
Ideal work environment
Working from home gives employees the opportunity to customize their own personal workspace, one which is comfortable and aids concentration.
Better productivity through better management
Many managers don't trust their employees to work remotely while others think that employees do not really work while at home. If they can't see employees physically sitting at their desks, they don't feel in control. But it is naive to think that an employee is productive only because he is sitting at his desk.
What can you do as a manager to effectively manage remote employees and stay in control?
Set goals
Of course setting goals is part of the employee's job, but a manager needs to give him incentives and deadlines. Regardless of the employee location: when an employee meets deadlines on time, he is, hence, productive.
Track time
To gain more visibility into the employee's workday, you can just let the employee track his time on projects, track time on meetings, on the phone, or time spent writing reports and so on. Time tracking can help both sides, it reliefs the manager from extra work and it is useful in order to analyze how time is spent. Above all, time tracking can help anyone prioritize.
TimeTac´s Employee and Project Time Tracking Software makes it easy for you to stay in control when working with remote employees, while improves communication. With a time tracking tool you can gain an overview of the tasks and projects employees are working on in real time no matter your or your employees' location. Last but not least, you can acquire reports and statistics per employee and observe your projects and employee productivity in just a few clicks.
Ready to get started? Join now for Free!