Productivity on the Move: The Basics
by Andrew O'Connell, 22.09.2015
Where you go, the work goes. Even during business travel or a commute, a few tasks are destined to arise that you have to complete for the office. It's not always easy to work efficiently on the move; how often have you tried to host a video conference while traveling on a bus?! It doesn't matter […]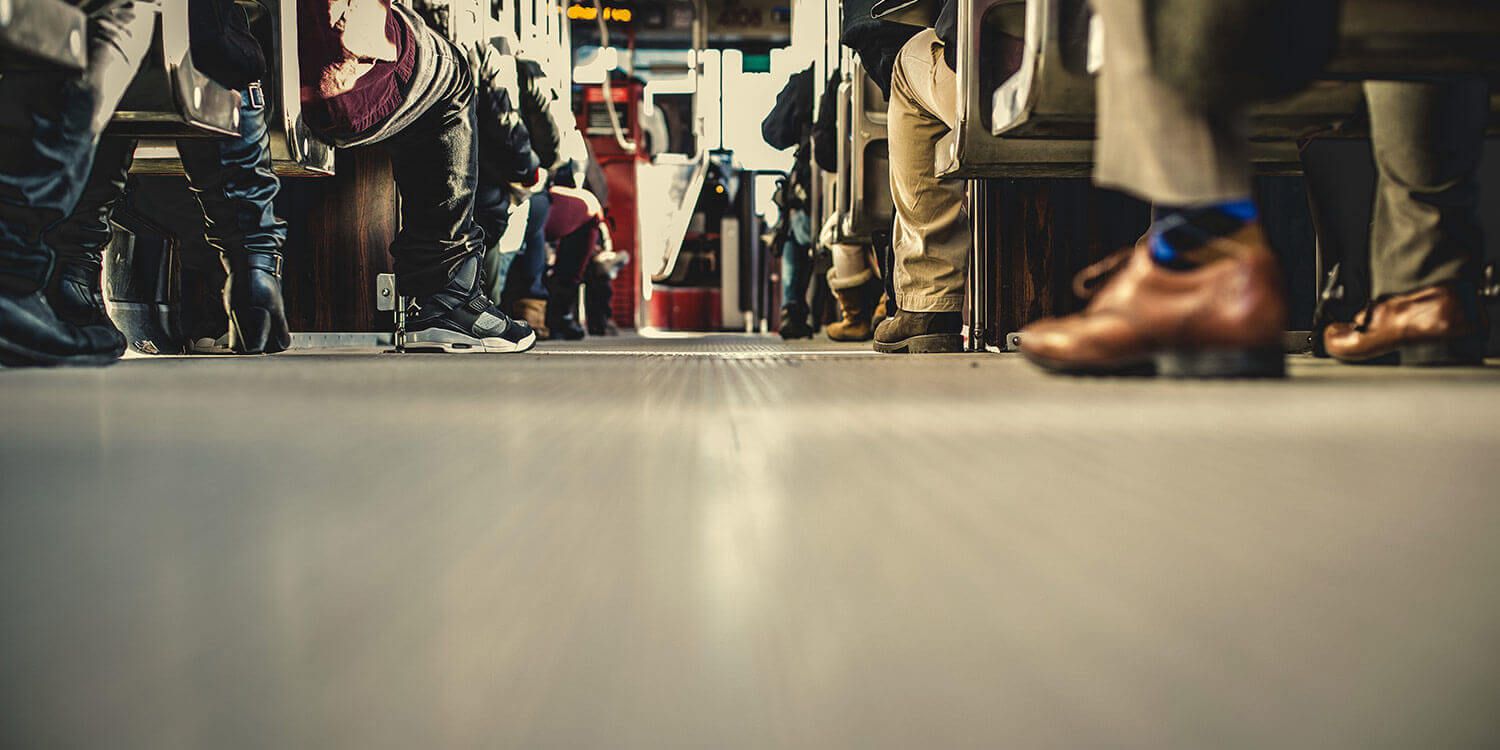 Where you go, the work goes. Even during business travel or a commute, a few tasks are destined to arise that you have to complete for the office. It's not always easy to work efficiently on the move; how often have you tried to host a video conference while traveling on a bus?! It doesn't matter which transport method you choose: use our tips to make the most of your time!
Efficient Working – Everywhere!
Wherever you find yourself: a few fundamental rules will help you remain productive. The following tips will get you moving when you're on the move:
Plan in advance: consider in advance which tasks you would like to do while on the move, and if any tasks are of necessary importance. Don't just rely on laptops, smartphones etc. but also consider printing documents so you can work without power if necessary.
Create a "backup-to-do-list": trains and aeroplanes don't always offer the perfect working environment on your business travels. However, even for the most chaotic situations, you should always have a few gap fillers that you can do with less concentration and effort.
Charge it!: Check the battery status of your tablet, laptop, smartphone etc. Although it sounds completely unnecessary to clarify, it often happens that the most perfectly prepared business travel journeys are cut short because a) you don't have any juice left or b) the plug socket doesn't seem to have been invented for trains yet.
Beware of your surroundings: Work is work and confidential is confidential. Beware of anyone nearby that could be unwantedly watching or listening while using your laptop or smartphone. Any written documents should be stored in a wallet away from prying eyes.
Why work on the Move?
But wait… why not just wait until I am in the office? Why can I not just drink my coffee on the bus and complain about how loud the school children are? We all know that feeling of getting to the office with a slight haze in our eyes, as we look down at the phone to see a missed call, wondering "Who called me before 8 a.m.?! Yes, you may have already been awake for 2 hours, but listening to the children simultaneously scream and redecorate the dining table with their breakfast, followed by a journey on an overcrowded train while you stare aimlessly out of the window will not encourage your brain to get out of first gear. Before you now point the finger at the children, why not change the habit of your commute? Spend the time looking at your e-mails before you get to the office; you don't have to reply to them, but it will give you time to think about the issue and will make the actual reply from the office that little bit quicker. It's not just limited to e-mails either: spend your time looking at relevant industry news, going over your project hours and progress from the previous day, or just  looking over upcoming events. More tips for working on the move will follow soon…