Supervision Is Good – Trust Is Even Better
by Anna Eisner-Kollmann, 19.09.2023
Do you feel you need to constantly track work hours to ensure everything is running smoothly? Do you want to balance efficiency and openness without losing control? In this article, you'll learn why TimeTac doesn't rely on monitoring and micromanagement and how time tracking can strengthen mutual trust within the company.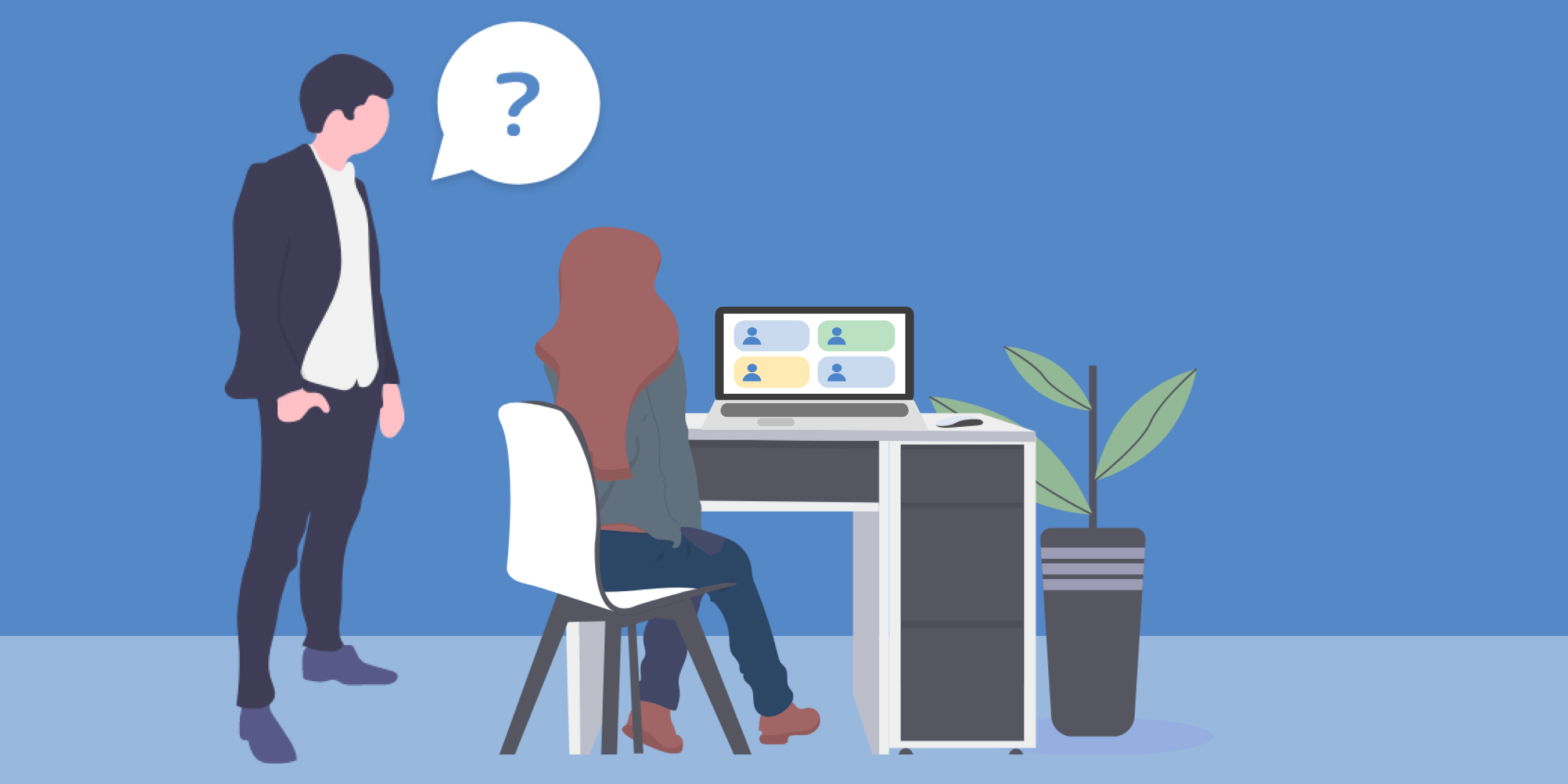 Time Tracking, a Kind of Surveillance?
Often, the quest for control is a trigger for surveillance in companies. The Corona pandemic and the abrupt shift to remote work have helped fuel employers' loss of control and employees' loss of trust, respectively.
One rumor that persists is that time tracking is an employee monitoring tool. Many employees fear that time and attendance systems will be used to monitor their work performance and even sanction them if necessary. Modern time-tracking software is primarily used to ensure transparency and fairness to all employees. Automatic recording of attendance and absence times ensures that all employees are paid for hours worked – without exceptions or preferential treatment of individuals. In addition, a digital time sheet also provides a better overview of which projects take up how much time. That enables management to plan more effectively and deploy resources optimally.
The transparency that time tracking software creates also strengthens trust between employers and employees. Employees can be sure that they are treated fairly and equitably and that their working hours are recorded accurately. That creates a positive working atmosphere and promotes teamwork. Modern time-tracking software is indispensable for any company that wants to create a fair and transparent working environment. Of course, there are still black sheep among employers who might try to pressure their employees by using time-tracking data unfairly. But such practices are not only morally reprehensible, but also prohibited by law.
It should be noted that surveillance only offers the illusion of control. If employees feel monitored, not only does their trust and, therefore, their moral decline, but it also leads to a conscious search for loopholes in order to escape the situation.
Chose Time Management over Micromanagement
Micromanagement is a leadership practice in which managers or supervisors become heavily involved in employees' daily tasks and decisions. This often involves monitoring and controlling details that employees should normally handle independently. These practices can lead to a sense of supervision and affect the trust between the manager and their team members. It can also make employees want to limit their creativity or stop innovating – they are afraid of doing something wrong. There are many reasons for this type of management: examples include a lack of trust towards employees, uncertainty about how companies are successfully managed, or a lack of experience with employee management.
We can assure you that time management is much better than micromanagement! Through project time tracking, you break down projects into their singular tasks: With TimeTac, it's possible to track time for projects or for clients, keeping track of your exact progress and time investment. This not only increases efficiency but also enables better planning and prioritization. After all, if you know how much time you spent on which task, you can better estimate your future projects and plan them more realistically. Another important function of project time tracking is the ability to analyze work processes. By collecting data, weak points can be identified. This definitely improves your process. Good time management also offers enormous advantages from a financial perspective: Accurate recording of hours worked makes it much easier to bill customers and internal costs. In addition, effective tracking can prevent valuable resources from being wasted – whether through overtime or inefficient workflows.
Future of the Work
The concept of New Work characterizes the working world of the future. Flexibility and fulfillment are high priority. Practices such as supervision or micromanagement will certainly not lead your company into a prosperous future. Instead, time management and trust are the keys to corporate success.
Trust is stronger than surveillance and is considered a cornerstone of any relationship, between friends, family members or even employers and employees. Trust creates an atmosphere of comfort and openness – people feel safe enough to share their thoughts and be honest. Surveillance, on the other hand, can have the opposite effect: If we are constantly being watched, we are afraid of making mistakes or expressing ourselves incorrectly – which can lead us to keep our opinions to ourselves. Innovation and fresh new ideas never see the light of day.
We are convinced that your employees, and you, too, prefer to work in a company where mutual trust is a high priority.
Hand over Responsibility
Time tracking tools like TimeTac take responsibility, so your employees have the flexibility they need to work successfully.
Our goal is to ensure that employees' hours are used meaningfully and that they are empowered by their working day. That's why we developed TimeTac – to help everyone use their time efficiently, so they can focus on what matters most. We support people worldwide in finding time for really important things. In doing so, we track to the minute, but see the big picture behind it: Planning for weeks, months or years that significantly shape the companies' success.
Monitoring and micromanagement are also not compatible with our corporate values. TimeTac is human, reliable, meaningful, and service-oriented. We help our customers to bring more transparency and clarity into their daily work. Tolerance helps us create a human work environment with no place for mistrust and surveillance.