Work-Life Balance: Tips for a Balance of Social Life, Family and Career
by Andrew O'Connell, 23.02.2016
Career success, good friends, physically fit, a happy family: we want them all. The reality doesn't look quite as rosy however. Tremendous time pressure and workload provide reasoning for overtime. The problem is finding time – for ourselves, our family and our friends. In the long run, the lack of time makes us unhappy, demotivated […]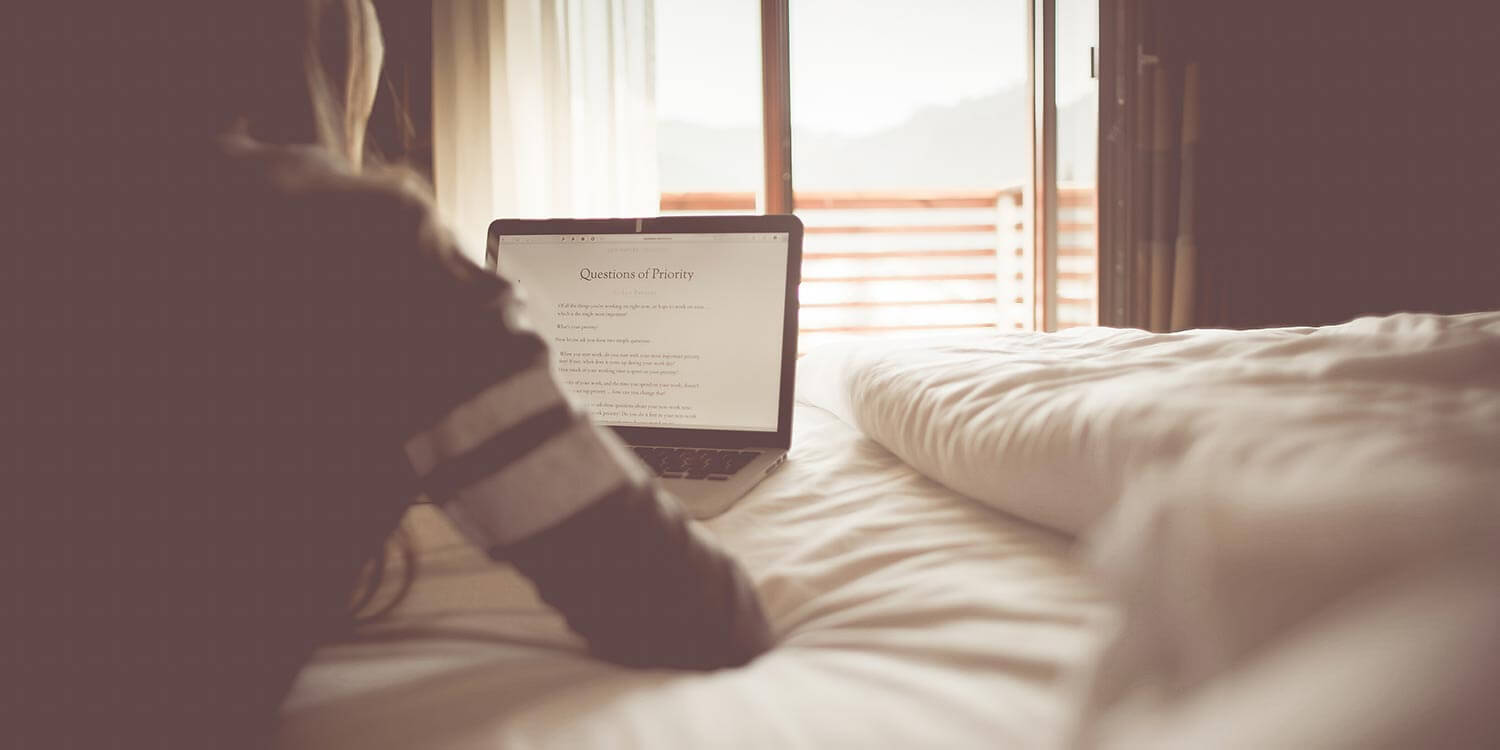 Career success, good friends, physically fit, a happy family: we want them all. The reality doesn't look quite as rosy however. Tremendous time pressure and workload provide reasoning for overtime. The problem is finding time – for ourselves, our family and our friends. In the long run, the lack of time makes us unhappy, demotivated and worst of all, leads to a physical and mental burnout. Keeping work and personal life in harmony is an art form. There isn't a secret recipe for the perfect work-life balance, but self-determination and organisation go a long way to help!
Work-Life Balance? Those who seek, find.
When a job requires a particularly challenging amount of effort, our private lives are often left in the lurch. If we give friends and family the desired amount of time, then our careers will not progress any further. This discrepancy won't leave us, but we can decide which areas of our lives have priority. Define your idea of a work-life balance by setting yourself realistic personal and professional goals. Where do you want to go in life? What expectations do you have for money, self-fulfilment, children and leisure? Learn to divide your time accordingly, rather than hoping that there are more than 24 hours in a day! [pullquote]How I wish that there were more than the twenty-four hours in the day, cause even if there were forty more, I wouldn't sleep a minute away. Elvis Presley – Viva Las Vegas[/pullquote] He may have been singing about the roulette wheels of Las Vegas, but Elvis' logic applies here too.
Time Management and Work Organisation
How often do arrangements with friends get cancelled because a meeting has come between you? How often do you stay in the office because that "short" task still isn't finished? And how often do you say "NO, I'll do it tomorrow?" Professionals are sacrificing ever more personal time for their working careers. Although it evidently shows a lot of commitment, it is not possible to maintain such a work-life balance, or lack thereof. If your priorities are purely focused upon your career, and not your family and free time, you still need to sacrifice your work life for your private life once in a while. Learn to say "No!"
A Little Piece of Selfishness Please!
Is your calendar full of meetings, tasks and deadlines? The planning and adherence to business meetings seems to happen the majority of times; this works just as well for private events! Reserve a date in the calendar for family and friends and adhere to this appointment as if it were a business meeting. A little bit of "me time" in the schedule doesn't hurt every now and then. The "life" part of a work-life balance also includes a bit of time for yourself too!
Free Time Pitfalls
Play some sport, spend time with the family, meet friends; at the weekend, time is yours. However, the advance of technology has somewhat thwarted our plans. When picnicking in the park, the Smartphone is often unsheathed, but only for "a quick look" at the e-mails. Bang! Work-life balance is gone. Leave the Smartphone alone, or even better, leave it at home! Set yourself clear boundaries; work is work, free time is free time.
Technology and new Work Schedules
To avoid falling into the "free time traps," utilise new technologies and work patterns to maintain the work-life balance. Flexible working hours and home working help to control family and career from the one house. In order to help implement such a balance, mobile internet devices and cloud computing are worth their weight in gold! The cloud based software TimeTac makes it possible to record working hours, tasks and plan resources when away from the headquarters. An improved work-life balance with this newfound flexibility and technical support is not a challenge. Do you have your work-life balance in order and under control? If not, remember, "life" is also a piece of "work." When there is no desire at work, there will be no spark in life.