3 Ways to Avoid Losing Billable Hours
by Gabriele Kaier, 01.06.2017
Professional services firms concede that a few billable hours fall through the cracks. But in fact the amount of time lost is a little more than you thought. In our current article, we show you 3 ways professional services firms lose billable hours and how to prevent potential revenue leakage.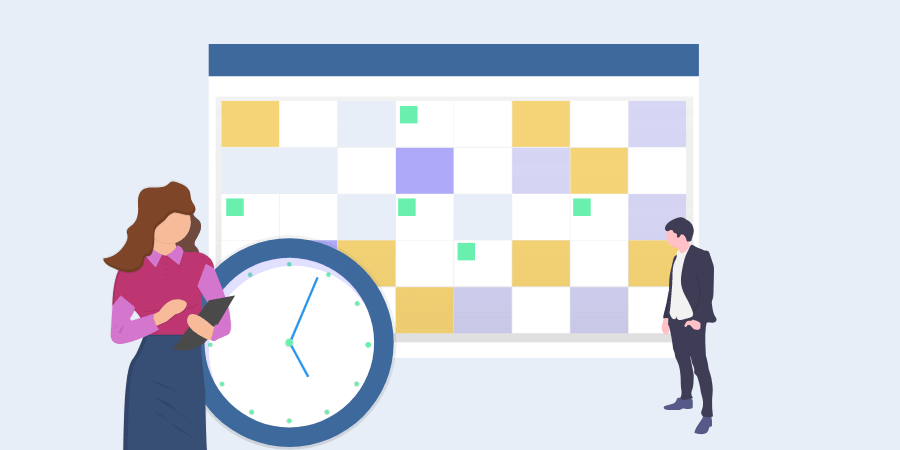 How Professional Services Firms Manage Their Hours
The saying "a little goes a long way" is definitely true when it comes to losing billable hours.
1. You Work with Outdated, Manual Processes
A fair amount of professional services firms still track their employees´ time with manual processes like filling out spreadsheets or manual time cards. Given the fact that employees often hold off on completing them until the last possible minute, it means that they have to determine in a time-consuming way how much time they spent on specific tasks and projects. When timesheets are filled out, they are not really accurate. Can you recall how you spent your time last week, down to the minute? It is even hard to round your time to 15 minutes or even to every hour. Adding the fact that manual processes are potentially vulnerable to human error and employees are constantly on the go, tracking and itemizing how they spent their time is the first thing to fall by the wayside.
Your billable hours depend on your employee personal recall and you don't lose only hours due to faulty estimations, but you also risk your client relationship by reporting vague or unreliable hours.
By modernizing you time tracking system you can reduce the amount of time your employees spend on administrative tasks and redirect those hours on client deliverables. Almost 80 percent of the companies now use an automated solution for their time and project management according to SPI´s 2016 benchmark, however not all solutions offer the same capabilities. If you are looking to increase reporting accuracy for billable hours, find a system that enables you to capture and collect time in real time and in a detailed way, a system which also offers a mobile solution such as a mobile app for your remote employees.
2. You Have Limited Access to Historical Data
Professional services firms rely on predictions and estimates for project costs and timelines, often less data-based. But if you have no access to historical data, your estimates are more like a shot in the dark than the result of a well-documented process. If your estimates are off, then you are losing time on overrun projects and firefighting problems that should have been otherwise expected. It should be added that more and more customers are looking for fixed-bid projects, so maybe now more than ever you should turn to historical data in order to make data-driven decisions and safeguard your profitability from off-base estimates.
3. You Have No Visibility of Your Resources
Another crucial aspect of professional services processes is the determination of resource allocation. The planning is often left to guesswork or team politics. Your employees vary in skill sets and workload. Knowing their skills and any current and upcoming projects allows you to assign projects to the most relevant and available resources. In a few words: By optimizing your workforce, you will maximize your billable hours.
So you need a time tracking system that gives you the ability to model individual resources across multiple projects and for precise time ranges. Don't lose money due to lack of clarity or lack of overview of your resources and projects.
Not to forget that this lack of resource visibility can increase employee attrition. Certain employees are being consistently overworked or underworked when you have no idea where and how your resources are being utilized. Attrition rates are on the rise and replacing an employee is cost-intensive.
Billable hours keep your business out of the red. These changes can help your organisation to improve both the amount and accuracy of your employees´ billable hours.
Do you want to track billable hours effectively?
Manage your client projects with complete visibility and insight so that you can make proactive and data-based decisions. Plan accurately future projects and resources to make intelligent project estimates. Maximize your billable hours with real-time reporting and better project overview.
Never Lose Track of Time Again
With TimeTac you maximize resource utilization and manage profitability with ease.