The new TimeTac apps for Android and iOS are about to be released!
by Andrew O'Connell, 22.05.2019
The time tracking apps from TimeTac have been redesigned and redeveloped in order to improve your mobile user experience. The main focus during development was on usability, performance and design of the new apps, besides an enrichment in functionalities. In this blog article we will introduce you to some of these new features as well as the release process and details about when the new apps will be available for our customers.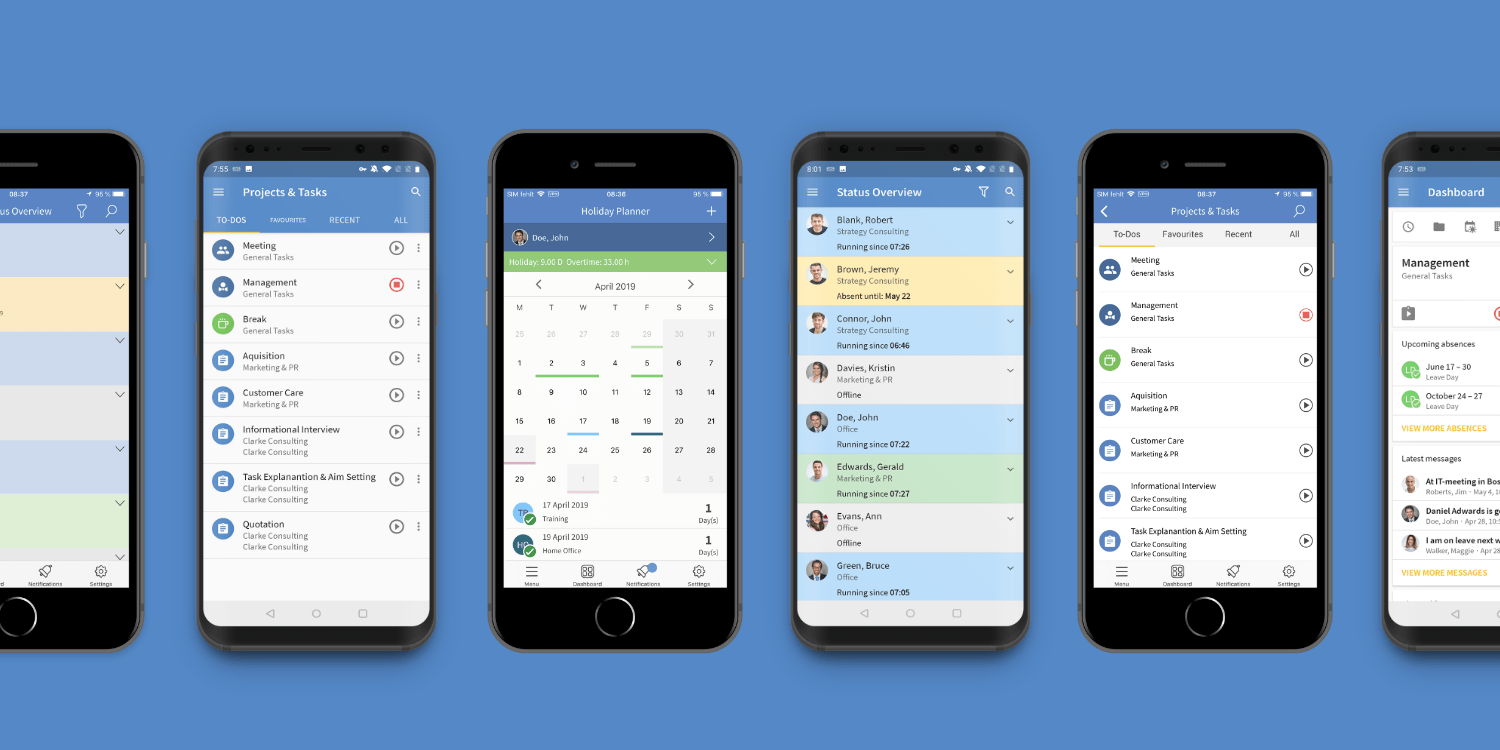 A selection of functional implementations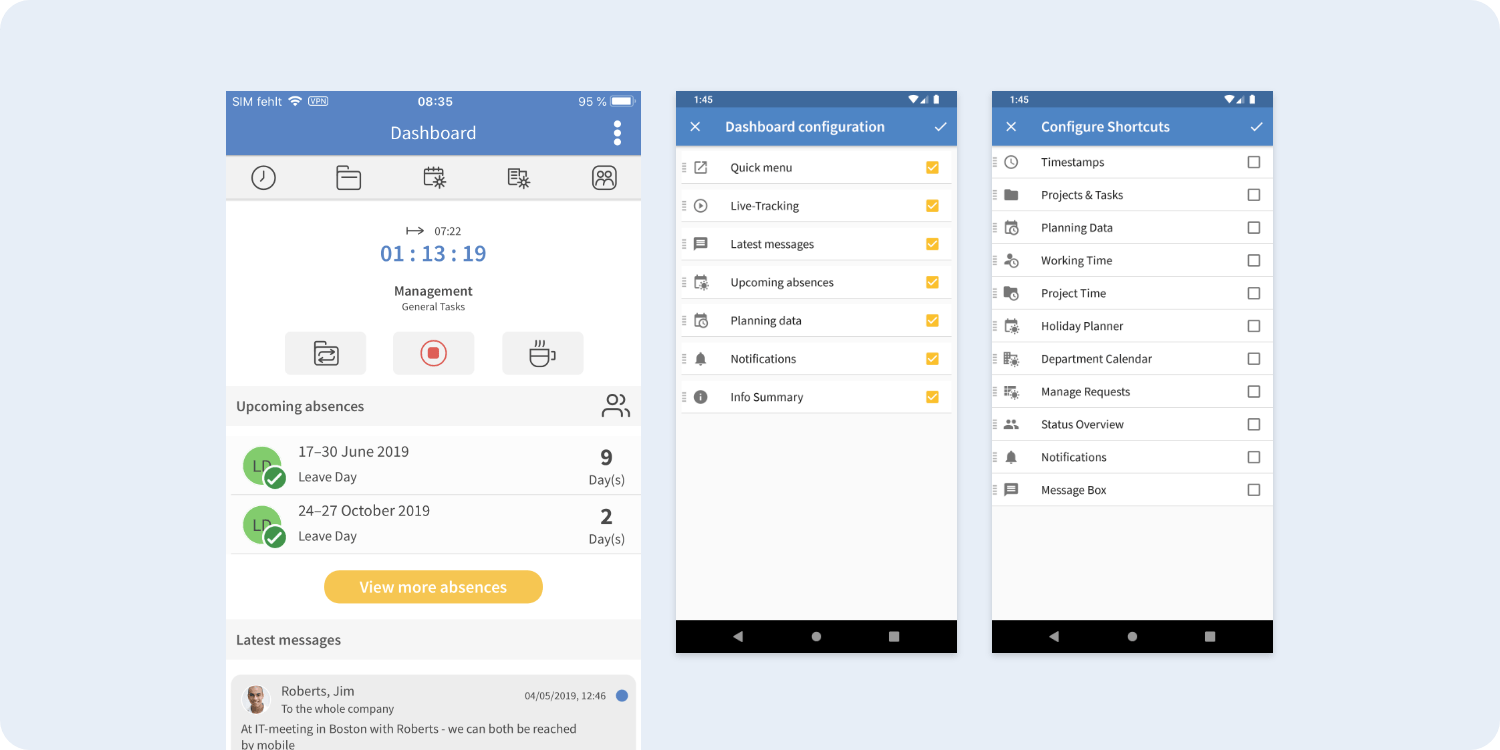 An individually adjustable Dashboard provides you with the most important information at a glance.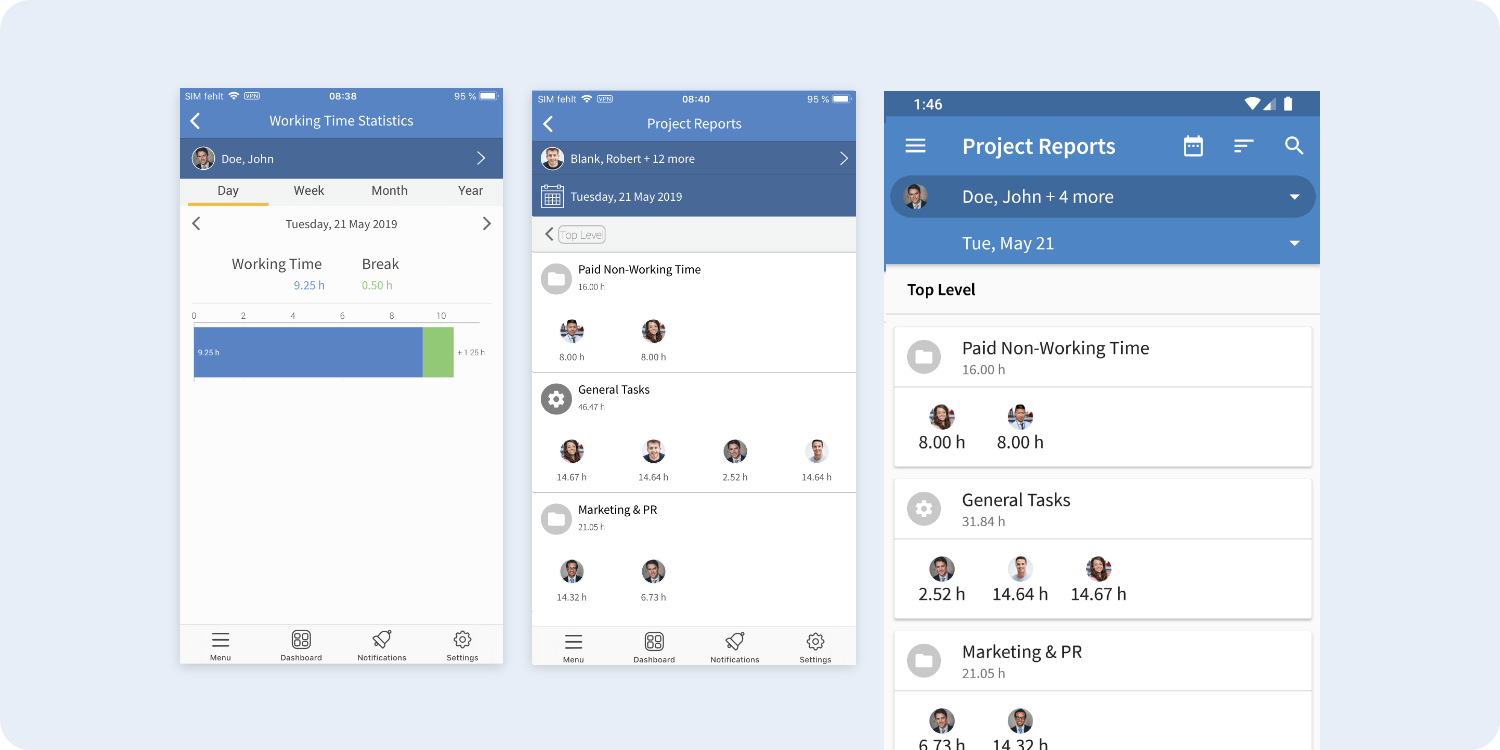 A statistical analysis gives you insights into working hours and time spent on specific projects when using the Employee Time Tracking or the Project Time Tracking.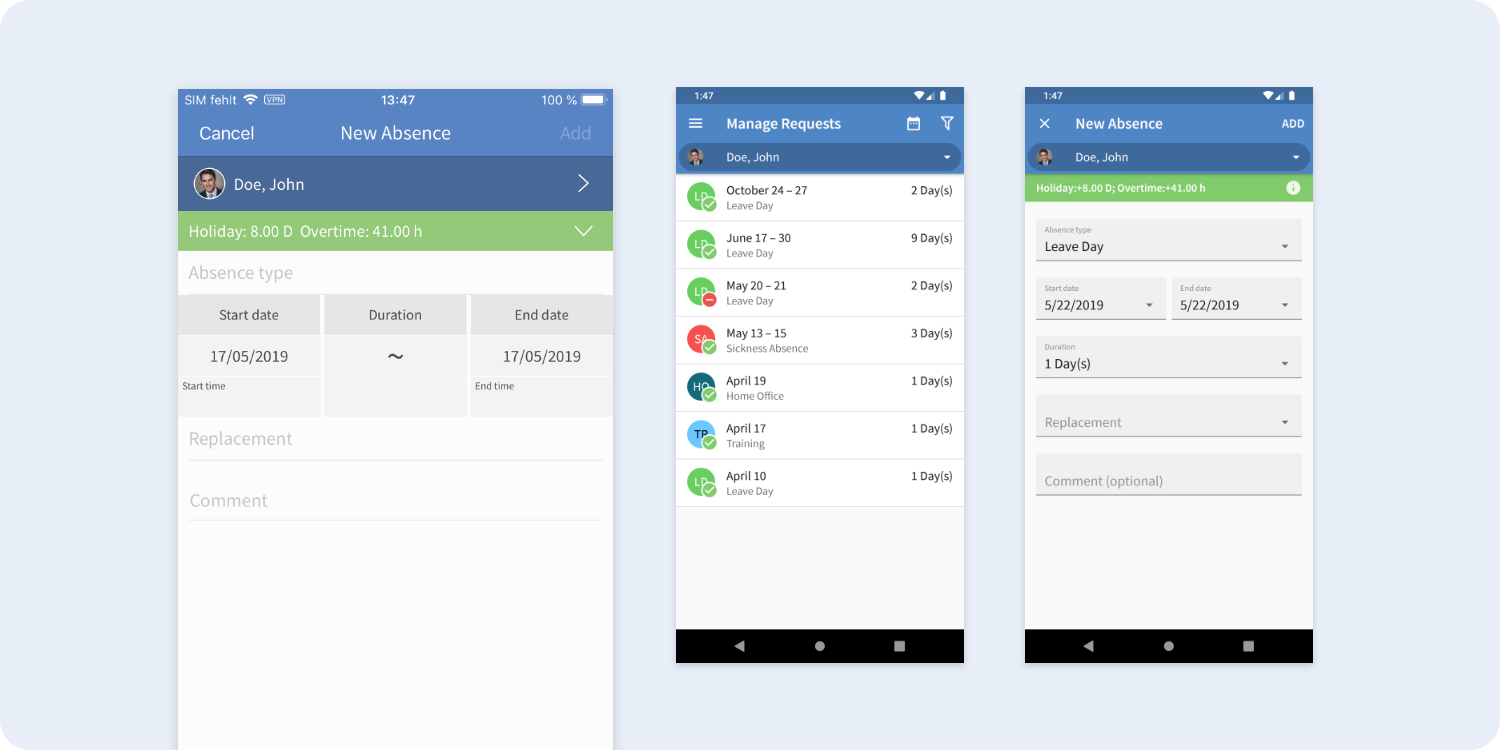 A new way of managing absences within TimeTac Leave Management – Leave requests can now be submitted and approved within the app.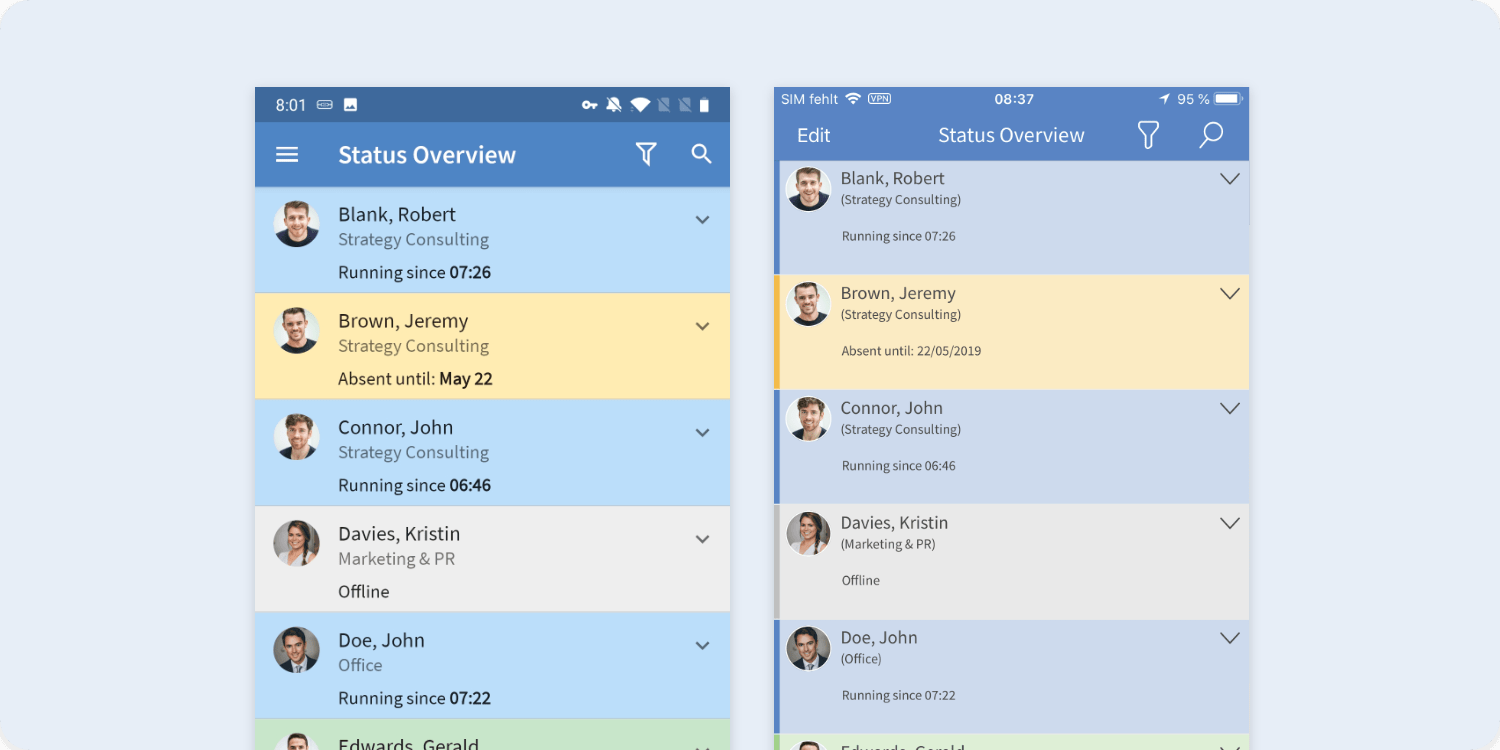 A substantial status overview providing you with the most important information on users within the Employee Time Tracking.
Rollout – When will the new apps be available for our customers?
The rollout for our customers is planned to take place in a staggered manner, starting on 27th May.

Mobile time tracking with the TimeTac time tracking app – wherever you work, whenever you work
With the aid of the TimeTac App for Android and iOS you can track your working and project hours via smartphone, tablet or mobile terminal. Use the app on business trips or on field sales to track your time on the go. The mobile version of TimeTac Leave Management allows you to manage leave requests via an app as well as to maintain an overview of all absences while on the move. Find out more about mobile time tracking by TimeTac.