Why Project and Time Management Are the Dream Team
by Anna Eisner-Kollmann, 24.02.2023
I say "project management", you say "time management". Having an overview of progress and time spent is essential for a project. Without time management, projects quickly head for confusion, misunderstandings and additional costs.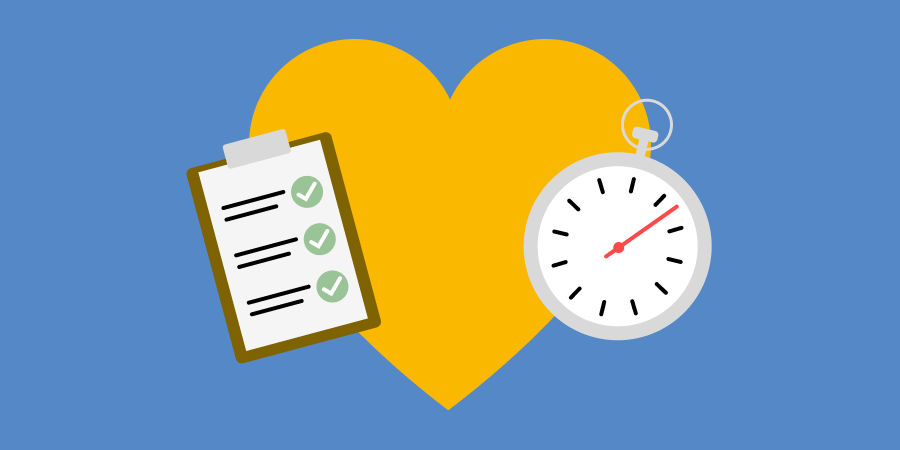 Estimate Project Times
You're probably familiar with this situation: a major project is coming up, a timeline has to be drafted, all stakeholders are on board and working on the project plan. But haven't countless hours already been invested in this plan? Did your colleague even participate in it? You can easily monitor on these questions with a project time-tracking tool. In the following six points, we will explain why successful time management is essential for teams and projects in your company.
Overview of Working Hours
With project time tracking, you can see at a glance who worked on which project, for how long, and exactly which activities were performed. This helps you to reduce overtime costs! You can schedule your staff by day, week, or month. TimeTac's project time tracking automatically calculates available working hours and the current workload in percentages. It is important for work-life balance and to enable a realistic assessment of progress. Plus: Causes for delays can be identified and eliminated in time!
Save Costs
Knowing how much working time has been invested in a single project, you can easily calculate costs for future projects. For example, you can provide your customers with a precise and transparent cost statement for the project they need. In addition, you can prevent time and therefore money from being wasted unnecessarily, e.g. through double entries or inaccurate time recording. With a project time tracking system from TimeTac, you can see at any time how the costs, turnover, and profitability of your orders are doing.
Transparency and Responsibility
Project time tracking creates transparency and a feeling of responsibility within the team. As an employer, you can assign to-dos to your employees, for example. With a live overview, all team members know exactly what their colleagues are currently working on or what still needs to be done for the project. This transparency helps to increase the individual's sense of responsibility. It also leads to a better understanding of each other and strengthens the feeling of belonging to the team.
Better Collaboration and Communication
It is precisely this positive team feeling that drives every successful project. If the teamwork also goes smoothly, nothing stands in the way of a successful project finish. Through proper time management in combination with project time tracking, duplication of work can be avoided because everyone knows which tasks have already been completed and which are still open. Each team member sees in the project progress how important the individual and the joint work is for the overall project's success. Good project time tracking also improves team communication. Because it provides a central point of contact for information about project progress and working hours, everyone can quickly access up-to-date data and information, and solutions can be discussed more efficiently.
Track Milestones and Deadlines
Almost better than any feature film: celebrating the milestones of a complicated project. All kidding aside – a project time tracker helps you keep track of milestones and deadlines. You must focus on good time management as projects grow to meet deadlines. By always having an overview with project time tracking, you can be happy about all deadlines met and milestones reached!
Automation and Efficiency Increase
Have you ever heard of approval workflows? Time tracking, for example, supports you when submitting requests and thus saves you time. Automatic and hourly billing helps you just as much as the generated project reports. You can see the entire report in just a few seconds – perfect for project billing or proof of performance. In addition, project time tracking via apps and smart tools such as NFC technologies also helps to find time for the important things, which are the projects.
Teamwork Makes the Dream Work
TimeTac helps to implement projects in a team successfully.