5 Ways Timetac Helps You Manage Your Team's Resources
by Gabriele Kaier, 07.02.2017
Effective management of your resources is essential for the success of your project. But it's not only the budget, the software or the time that needs to be monitored, but also the resources of the employees! In addition to other benefits that an online tool offers you for your project management, with TimeTac you have a lot of features available to help you manage all your resources optimally.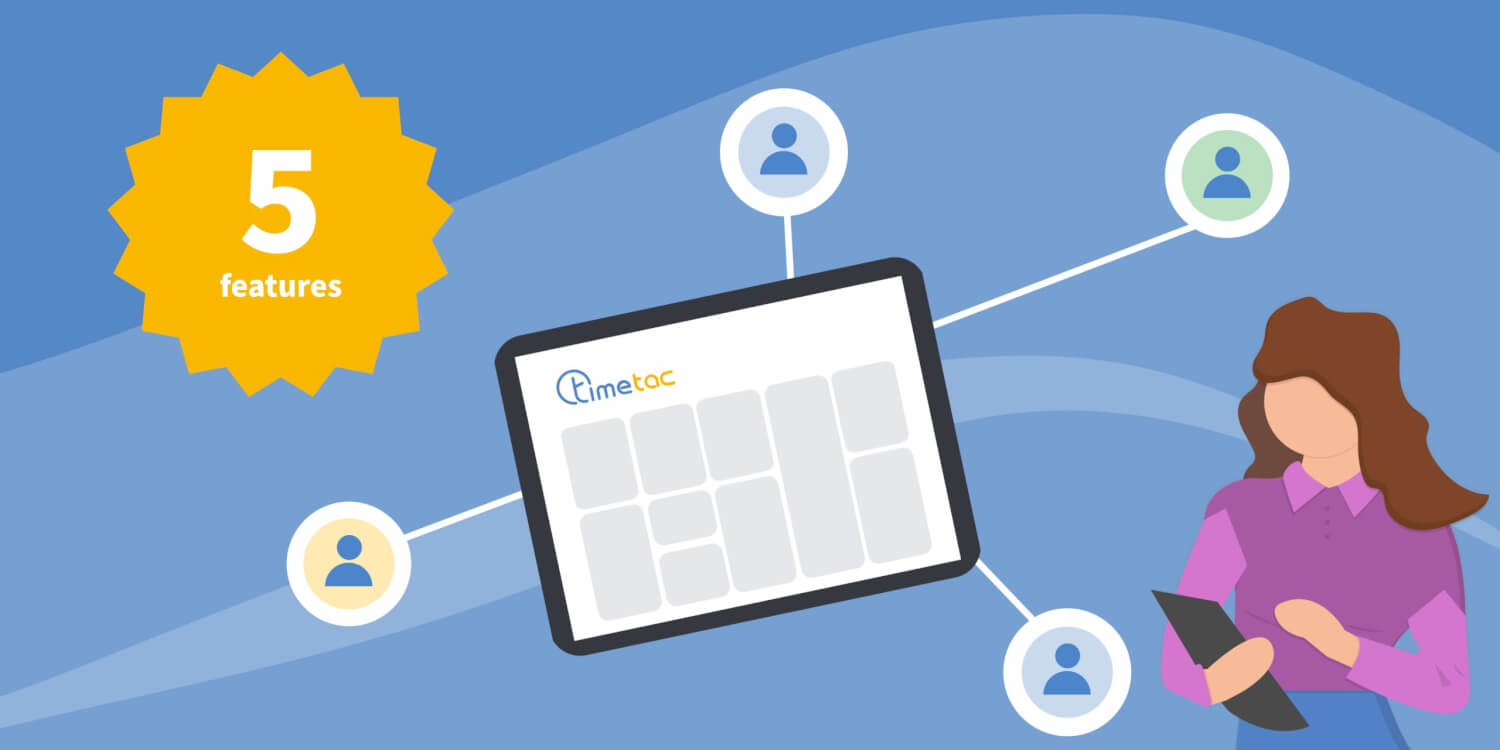 Getting Your Team's Resources Right
What is the most important component of your projects? Resources! This can mean time, budget, ideas, software, and also team members. It is the art to allocate employees according to strengths/weaknesses and capacities. If you have mastered this, you will not only save time but also money for your projects. We have highlighted five features that can help you with your next project.
1. Who Is Working On Your Project
Under the Timetac platform, you can easily find key information regarding each team member. An avatar can be added to each user's profile, which gives your team members a real identity and eases communication and collaboration. Therefore, there is a sense of community feeling, especially for distributed teams or new teams. Furthermore, you can easily view time spent on specific projects and tasks, and employees assigned per project or department.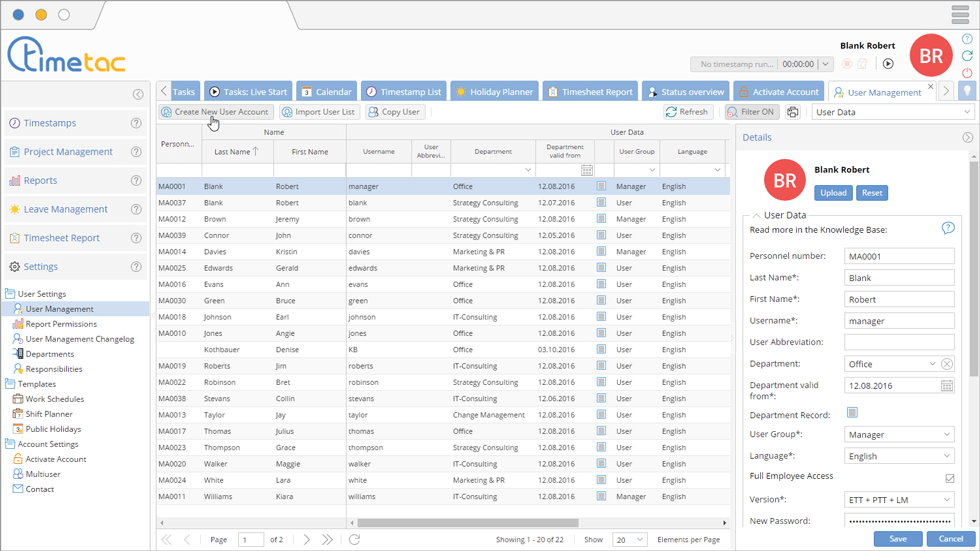 2. Who Is Available and When
You need to be able to accurately schedule your resources, thus, to know each team member´s availability to a potential project. With TimeTac you can easily view if someone is available in a specific time period or already scheduled to another project or even absent. TimeTac offers you a complete solution to track project time, employees' working times and attendance.
3. View Your Productivity and Costs
A number of custom reports offer you an easy overview of your projects – in a few clicks and in real-time. View and export hours spent on specific projects and tasks, by different departments and employees, for any given time range. You can easily overview costs, revenue and profit margins. TimeTac gives you control over your data so that you can make informed decisions.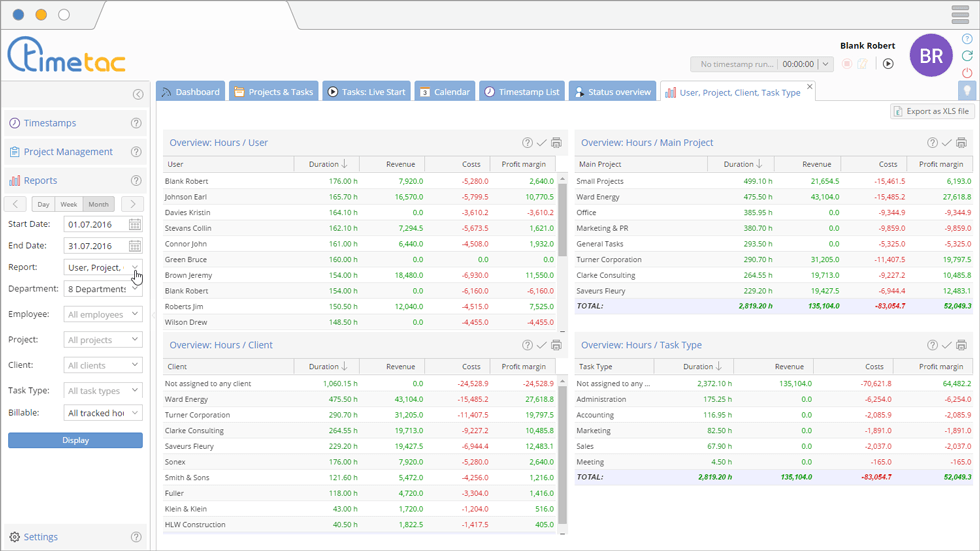 4. Who's Doing What
If you have many projects to manage, it can be difficult to see which resources are deployed where and when. TimeTac offers a selection of views and filters that lets you see just the right information, no matter where you are.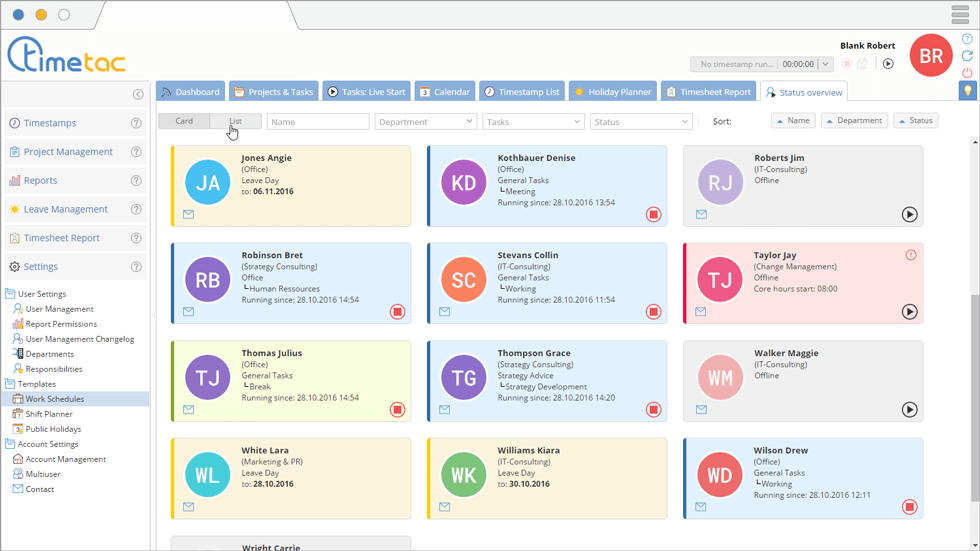 5. Shift your resources quickly
If you want to regularly schedule the working activities of your team members, then TimeTac makes it simple for you to do so. Instead of continuously scheduling tasks, you can create an automatically repeating pattern which will automatically plan such tasks. All details can be previously set up such as the number of hours, the repetition rate and the end of the pattern.
Use Resources Wisely
This is how you keep track of your team members.
TimeTac bietet ein einfaches nutzerfreundliches System.