How to Find the Right Time Tracking Software for Your Business
by Gabriele Kaier, 17.11.2016
Until now, the recording of working hours has primarily served as a legal record and as an accounting of hours for employees. Increasingly flexible forms of work, however, as well as organizational reasons, place higher demands on a working time recording system. Modern working time recording systems offer companies a wide range of options for recording and managing working time. Find out which working time recording service is best suited for your company and what you should consider when making your selection.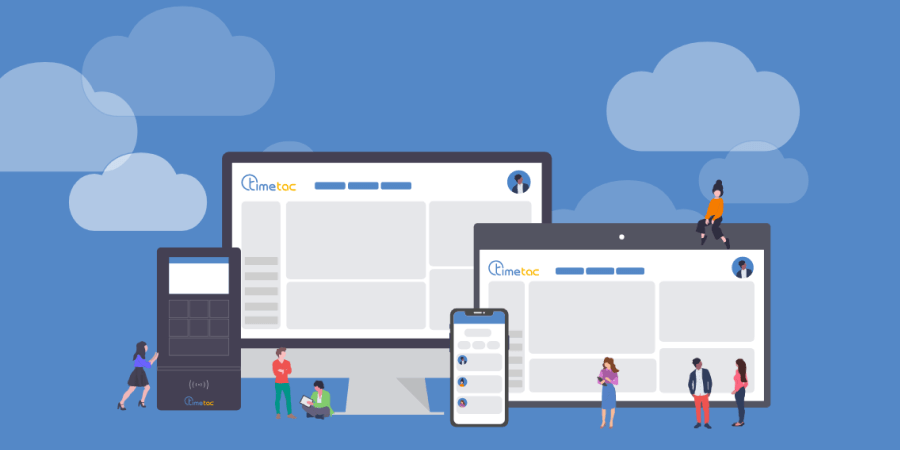 Why Must Time Be Recorded?
No company can avoid recording the working hours of its employees. It always serves as proof, on the one hand to comply with the legal documentation obligation, such as in Austria, Germany and Switzerland, but also as proof of performance for customers and internal departments. Organizational reasons can also speak in favor of a modern working time recording system. Moreover, it opens up numerous possibilities for companies: Business processes can be optimized, communication and collaboration solutions are available, and the essentials can be easily and quickly kept in view.
Which Functions Should a Working Time Recording Service Offer?
Serve as proof of performance
In any case, the recording of working time serves as external or internal proof of working time and performance.
Legal documentation obligation to authorities: Employers are generally required by law in, for example, Austria, Germany and Switzerland to prove the hours worked by their employees.
Precise project controlling and contribution margin accounting: By comparison of invoiced hourly fees and internal hourly billing rates, for example, the gross profit can be determined from the hours worked.
Proof for the employee: The employee can prove his hours worked. The insight also helps to improve personal time management and the effectiveness of work processes.
Optimize Organizational Processes and Workflows
The data can be processed effectively for controlling, payroll accounting or personnel management, without much effort.
Hourly payroll as the basis for payroll accounting
Resource planning on the basis of working time recording and vacation and absence planning
Employee evaluations as a basis for staff appraisals and bonuses
What are the options for working time recording systems?
We give a good overview of what time tracking services can offer you, and also which one is best suited for your business.
Manual Working Time Tracking Systems
The simplest form is the manual recording of working time on timesheets and the digital recording via Excel spreadsheet. However, these forms have the disadvantage that they are laborious and inaccurate to record working time, and the total working time must be calculated in a cumbersome way. The data must be laboriously transferred manually to other systems such as payroll accounting. And, of course, the recorded data is not tamper-proof.
Electronic Working Time Tracking Systems
In industrial and production companies, modern hardware terminals have replaced the time clock. Employees record the start and end of work using smart cards, NFC technology, codes or fingerprints. Fingerprint identification is tamper-proof against colleagues punching out later and, like retina scanning and facial recognition, is one of the biometric methods of time recording.
Browser-Based Working Time Tracking Systems
More professional and efficient is a special software for time tracking.

This is available as standard software, is configured individually for customers, and can thus map many requirements and business cases. However, there are also time-tracking systems that are specifically tailored to certain industries such as industry software for agencies, crafts, care, construction, and many other skilled trades.

Online time tracking has the advantage that the working time can be recorded directly by the employee and can be operated easily and without much training. Employees log in at the start of work and record their time independently of location and device. This has the advantage that working time can be recorded via web browsers, terminals, or mobile apps.
Time Tracking Service in the Cloud
Thanks to the constant development of data transfer rates, local operation of the software is no longer absolutely necessary: When using a cloud solution or a so-called "software-as-a-service", you have virtually no resource expenditure. This is also particularly interesting for SMEs, as only a few have their own IT department and have to outsource this service to external service providers, which in turn involves costs.
Investments in computers, software licenses or recording devices are no longer required. The complete program logic, data processing and data storage are carried out in data centers. Data is transferred via secure SSL encryption, and backups are made several times a day to protect against data loss in the event of failures.
Which Working Time Tracking Service Do I Need for My Company?
Modern time tracking opens up numerous possibilities for companies based on the recorded working hours: It optimizes business processes, provides communication and collaboration solutions, and makes it easy and fast to keep track of the essentials. Since there are many different services on the market, it pays to think carefully in advance about which functions you need and want to combine. Which in turn depends on the requirements of your company and the industry or already existing systems.
Is the administration, control and documentation of working hours enough for us. Then you can get by with just employee time tracking.
Or do we want to record working times on tasks, activities and projects? Then we recommend a combination of employee time tracking and project time tracking.
Do we need comprehensive management of absences such as vacation, time off, or sick leave? Then we recommend the leave management.
What Does Timetac's Employee Time Tracking Service Cover?
In addition to providing evidence of legal requirements, TimeTac supports internal processes and generates valuable data for project and order management, billing and controlling. The use of new technologies offers far-reaching possibilities for companies. TimeTac is very flexible and can be integrated into daily workflows in a meaningful way. Modern, flexible work situations are optimally taken into account.
TimeTac supports you with the time tracking of your employees and projects as well as with the vacation and absence management in the company. In addition, TimeTac's working time tracking service offers personal consulting and comprehensive support.
Record Time Efficiently
TimeTac offers a simple and user-friendly system.