How to set realistic goals: The ultimate guide to achieve them
by Tanja Pichlbauer, 10.11.2023
Do you have big goals but somehow fail to realise them? Setting goals correctly is particularly important for employees. I will show you in five steps how to specify your goals to achieve them more easily. And who knows, maybe you'll soon tell us about your success story!
What are goals, and why are they important?
Simply dreaming of success or hoping for it is not enough. It sounds very trivial, but it is true: goals are the basis for success. Without goals, we lack a clear direction and tread water. But that's not all: goals also motivate and drive us. They help us to improve our skills and realise our potential. The problem that many people face is often not a lack of goals, but that they are set the wrong way. They need to be specific, realistic, and moderately difficult. Only then will they be realistic to achieve. So far, so good, but what exactly does that mean?
The researchers Locke and Latham developed the concept of goal-setting theory back in 2002. It states that goal setting can successfully influence behaviour if the person is aware of the goal, it is specifically formulated and it is a sufficiently difficult goal. The concept is still relevant today and is constantly being researched (Locke & Latham, 2019).
5 tips on how to set goals
I have compiled some tips for you on how you can set achievable goals:
Be specific: define clear goals
Be as specific as possible, and focus on details regarding goal setting. You know what you are working towards only if you set specific goals. The advantage of setting clear goals is that their achievement can actually be measured.
Imagine you want to build a house. If you say, "I want to have a beautiful house", that's not very specific. What does "beautiful" mean to you? How many rooms should it have? Should there be a garden, and if so, how big? It's the same with your professional or personal goals: The more specific they are, the better you can plan and take action. It also makes goals measurable, so you can have a better overview of your current progress. You can also increase your motivation by specifying your goals and going into detail. It helps you to stay focussed and take realistic steps towards the desired outcome.
2# Be realistic: Please, do not overdo it
Setting ambitious goals is tempting. But ambitious often means unrealistic. If goals are unrealistic, they can negatively impact success: If you don't achieve any of them, frustration and self-doubt increase.
For example, if you set the goal of mastering a new language perfectly within a month, this is usually unrealistic. This goal can quickly discourage you, or you even want to quit your endeavour. It takes a lot of time and patience to achieve such ambitious goals. Instead, you could set yourself the following target: "Within a month, I will be able to introduce myself in the new language I have learnt and answer questions about my work."
Realism does not necessarily mean being less ambitious – on the contrary, only those who realistically estimate their abilities can achieve long-term success! Goals can be more complex and challenging, but must still be achievable (Eckhoff & Weiss, 2020). It has also been proven that setting performance-related goals can increase intrinsic motivation (Liu, 2022). This brings me to the next point.
3# Be curious: What is your personal motivation?
Be aware of the reason you want to achieve a goal. If you want to reach goals based on your motivation, this is also referred to as intrinsic motivation. Stronger intrinsic and internalised motivations are associated with positive results in work performance and a greater sense of well-being. For example, a study by Gagné et al. (2022) showed that intrinsically motivated people solve problems more effectively, work more creatively and therefore feel better.
Does this mean managers should stop setting goals for their employees and let them define their goals? I wouldn't completely agree with that – considering the above mentioned aspects, you should try setting goals that your employees find attractive. Define goals together with your employees and involve them in the decision-making process. Autonomy, i.e. being allowed to make choices yourself, and internalised motivation are closely linked (Ryan et al., 2021).
It is inspiring in companies where people from different countries work together. After all, what motivates us intrinsically depends not only on our personal skill level but also on the culture in which we live (Ryan et al., 2021). As a manager, you should always remain curious and pay attention to your employees' preferences and motivations.
4# Show commitment: Tell everyone about your goals
You are more likely to achieve a set goal if you tell your family, friends, or colleagues about it. This creates commitment and increases motivation. In their meta-analysis, Epton & Armitage (2017) found that goal-setting is more effective when:
it is agreed upon publicly
it is a group goal
it is agreed face-to-face (rather than online), or is
set at work.
Talking about corporate objectives, are you familiar with OKRs? Many companies are already working with them. They can also be defined as group objectives. OKRs stand for Objectives and Key Results and are a method of goal setting that has become increasingly popular in recent years (Troian et al., 2022). It involves defining clear objectives that are linked to specific results. The advantages of OKRs are apparent: they promote transparency and clarity when working in a team or company. Everyone knows exactly which goals are to be pursued and how they can be measured. This creates motivation and ensures that everyone pulls in the same direction. But that's not all: managers also benefit from this method. Regular reviews of progress allow weak points to be quickly recognised and targeted.
5# Set milestones: Create checkpoints along the way
Goals need deadlines, but milestones are just as crucial for long-term goals. You can see them as checkpoints or important interim targets, for example, at the end of project phases, which you can use to check whether your strategy is still proving to be correct. At best, you can also have the team or supervisor look over them once, as the objective then seems to be working particularly well (Epton & Armitage, 2017).
Milestones also increase motivation, showing you that you are progressing. It is usually very demotivating if you always feel that you are treading water and not making any progress. To keep your motivation high, even celebrate a small success! To return to the example with foreign languages: You could commit to learning ten new words every week. Your intermediate goal could be ordering food in the language during your next holiday in a specific country.
These small goals not only help you to stay motivated, but also to identify and correct any problems early on before they become more serious.
Good to know
The SMART rule is a thing of the past: make your goals SMAACT
You have probably heard of SMART goals at some point. They are based on the book "The Practice of Management" by Peter Drucker (1954). For example, he emphasised the importance of employee participation and addressed the objectives' clarity. SMART stands for Specific, Measurable, Attainable, Realistic and Time-Oriented. The SMART method is almost 70 years old. If you consider how quickly the world of work is changing, there is no way around adapting SMART objectives. The new concept of goal setting for modern organisations, which the researchers Suvaryan and Karapetyan (2023) dealt with, should fulfil the following criteria: SMAACT stands for Specific, Measurable, Act Small, Attainable, Controllable, Time-Bound. The following points are added:
+ Act Small = Take small steps: Breaking down bigger goals into successively smaller sub-goals and subtasks is necessary.
+Controllable: The goal must be traceable over time and be subject to regular monitoring and evaluation. Proper feedback is essential to determine whether subsequent goals and the associated measures should be changed.
– Realistic: This point is removed from the acronym because Attainable already covers it.
Nice to know: The more SMAACT criteria a goal fulfils, the more likely it is to be implemented and achieved!
Determine what you need to do to achieve your goals
Once you have written down your goals, ask yourself what you need to achieve them. The realisation of your goals usually depends on more than just your willpower. You need time, sometimes financial resources or training, or perhaps even support in another form. Once you have determined the resources are needed to achieve your goals, it's time to start mobilising them. Now that you know where you want to go and what you need to get there, it's time to plan.
Evaluate your goals and adjust them if necessary
You should be flexible regarding your goals. Nothing needs to be set in stone! Sometimes, there are things that cannot be predicted. We change, and our goals can and should change too. Therefore, review your list of goals occasionally and adjust them if needed (Grant, 2021).
Mission accomplished?
In conclusion, setting goals is an essential step towards success. With the knowledge gained from this blog post, you can now define your goals so that you are sure to achieve them. Every success story begins with the first goal!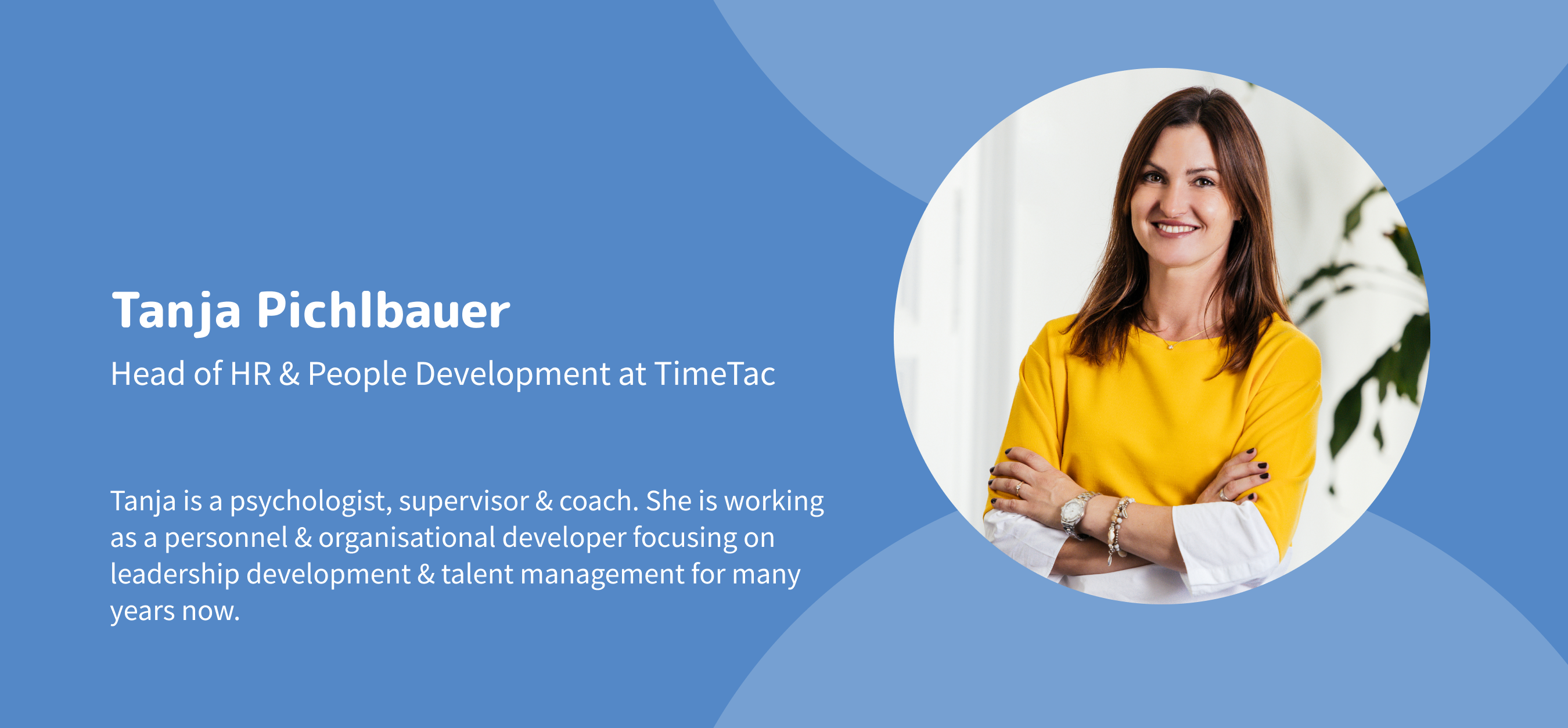 Sources:
Drucker, P. F. (1954). The practice of management. https://ci.nii.ac.jp/ncid/BB06106956
Epton, T., Currie, S., & Armitage, C. J. (2017). Unique effects of setting goals on behavior change: Systematic review and meta-analysis. Journal of Consulting and Clinical Psychology, 85(12), 1182. https://doi.org/10.1037/ccp0000260
Eckhoff, D. O. & Weiss, J. A. (2020). Goal setting: a concept analysis. Nursing Forum, 55(2), 275–281. https://doi.org/10.1111/nuf.12426
Gagné, M., Parker, S. K., Griffin, M., Dunlop, P. D., Knight, C., Klonek, F. E., & Parent‐Rocheleau, X. (2022). Understanding and shaping the future of work with self-determination theory. Nature Reviews Psychology, 1(7), 378–392. https://doi.org/10.1038/s44159-022-00056-w
Grant, A. M. (2021). An Integrated Model of Goal‐Focused Coaching: An Evidence‐Based Framework for Teaching and Practice. In Coaching Researched: A Coaching Psychology Reader (1. Aufl.), 115–139. John Wiley & Sons Ltd. https://doi.org/10.1002/9781119656913
Liu, W. C. (2021). Implicit Theories of Intelligence and Achievement Goals: A look at students' intrinsic motivation and achievement in mathematics. Frontiers in Psychology, 12. https://doi.org/10.3389/fpsyg.2021.593715
Locke, E. A., & Latham, G. P. (2019). The Development of Goal Setting Theory: A half century Retrospective. Motivation Science, 5(2), 93–105. https://doi.org/10.1037/mot0000127
Locke, E. A., & Latham, G. P. (2002). Building a practically useful theory of goal setting and task motivation: A 35-year odyssey. American Psychologist, 57(9), 705. https://doi.org/10.1037/0003-066x.57.9.705
Ryan, R. M., Deci, E. L., Vansteenkiste, M., & Soenens, B. (2021). Building a Science of Motivated Persons: Self-determination Theory's empirical approach to human experience and the regulation of behavior. Motivation Science, 7(2), 97–110. https://doi.org/10.1037/mot0000194
Sarrazin, P., Vallerand, R., Guillet, E., Pelletier, L., & Cury, F. (2002). Motivation and dropout in female handballers: A 21‐month prospective study. European Journal of Social Psychology, 32(3), 395–418. https://doi.org/10.1002/ejsp.98
Suvaryan, A. & Karapetyan, A. E. (2023). Developing organizational goals in view of SMAACT goals model criteria. E3S Web of Conferences, 403, 08019. https://doi.org/10.1051/e3sconf/202340308019
Troian, T. A., Gori, R. S. L., Lacerda, D. P., Gauss, L., & Weber, J. R. (2022). OKRs as a Results-focused Management model: A Systematic Literature review. International Joint Conference on Industrial Engineering and Operations Management Proceedings. https://doi.org/10.14488/ijcieom2022_full_0020_37589