Implementing a New Time Tracking Solution in Your Company
by Magdalena Fladl, 09.09.2020
In our practice, we often experience that stakeholders and other user groups are confronted way too late when introducing a new time tracking software solution. But why is it so important to involve all user groups early in the implementation process? In this article, we inform you about what you have to keep in mind and what factors are crucial for a successful implementation of time tracking in your company.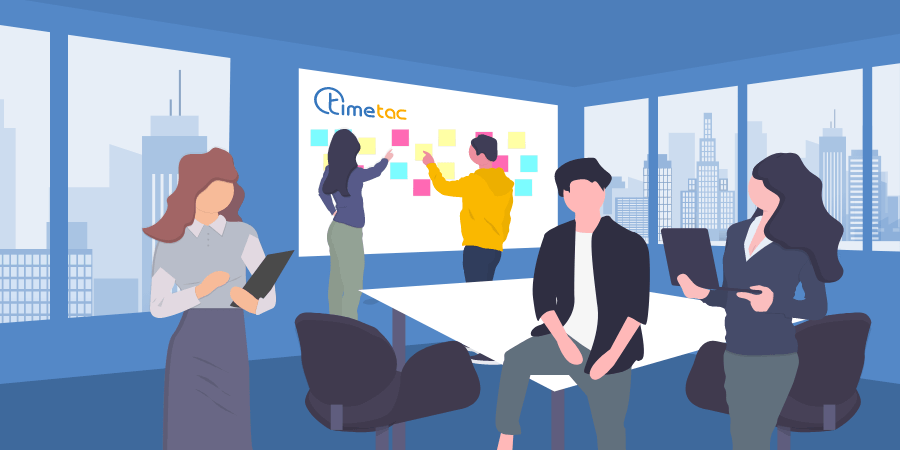 Why Is It So Important to Introduce the Time Tracking Solution to All User Groups?
Nowadays, time tracking solutions are mostly seen as a positive contribution to the daily and a simplification of documenting breaks, overtime, and business trips, rather than the sole action of the employer to control their employees' working hours. A time tracking software adds transparency for both employer and employee when it comes to working hours as well as leave days and other absences. Here are some tips on how you can find the right one for you.
For a successful implementation of the time tracking software, you should take all the upcoming concerns from employees into account and clarify those in order for your employees' optimally usage and acceptance of the time tracking software solution in the future.
Communication has never been more important: We suggest to include the stakeholder management in the process of getting a time tracking software to avoid possible conflicts, concerns, and misunderstandings right away and to bring everyone involved "into the boat" from the beginning on.
Get Everyone on Board
Introduce everyone to the new software early in the implementation process. Allow stakeholders to ask questions and give transparent answers. It has to be clear to everyone what the new software solution is, what it does, and most importantly why you chose it. Clearly explain how the software will be used by your employees and what benefits such a practical tool will bring to their daily life at work.
Important Information for Stakeholders
The warranty of privacy policy
How private data of employees is treated within a new time tracking software regarding GDPR and national regulations is on behalf of everyone in the company. Those factors need to be taken into account when choosing a time tracking software solution. Details can be found in our blog post: GDPR and TimeTac: How we protect your data
Privacy policy and terms of conditions
Here, the provider of the time tracking solution discloses how personal data is processed in the company. The general terms and conditions regulate the services, offers, and agreements with the customer. (Privacy Policy and Terms and Conditions of TimeTac)
Involve all user groups early in the implementation process
If you are looking for a suitable time tracking solution for your company, you should analyze the initial situation before the market analysis. In the course of this you should answer some essential questions such as whom the stakeholders or users/user groups in the company are and what their attitudes, motives, and goals are:
Which user groups do I have in my company?
What challenges do the user groups face and why?
What kind of support does the user group need and how can we provide that?
What expectations does everyone have regarding the solution?
When choosing a time tracking solution, your individual situation in the company is in the focus: Requirements and general conditions of you and your employees. Only when you have answered these questions before the market analysis, you can think about the criteria of the selection. The criteria then provide you with a structure for comparing software solutions for time tracking.
Conclusion
Implementing a new time tracking solution is a big project for everyone involved. Good cooperation between the employer and employees right from the start sets the course for later success.
Ready for Your New Time Tracking Solution?
With TimeTac you can make the leap into digitality.