New: Sick Leave Requests Validation with Doctor's Notes
by Anna Eisner-Kollmann, 08.08.2023
From now on, you can mark an absence in TimeTac for which you have received a doctor's note. This new feature helps you to clearly manage all doctor's confirmations for sickness absences.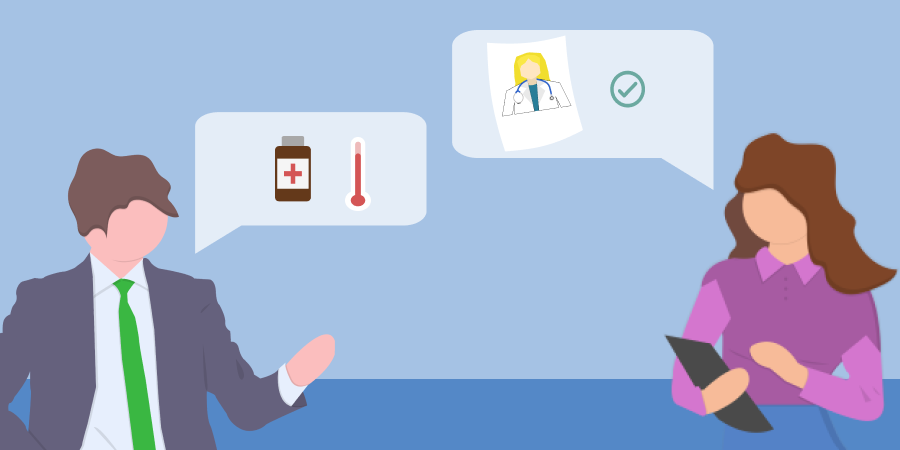 For Which Absence Have I Received a Confirmation from a Doctor?
Managers with full employee access now have the option of noting the medical confirmation directly in the digital request for absence due to illness, or using a checkbox in sickness absence. This checkbox can only be viewed by authorized persons: the responsible department head, managers with full employee access, and the employee in question.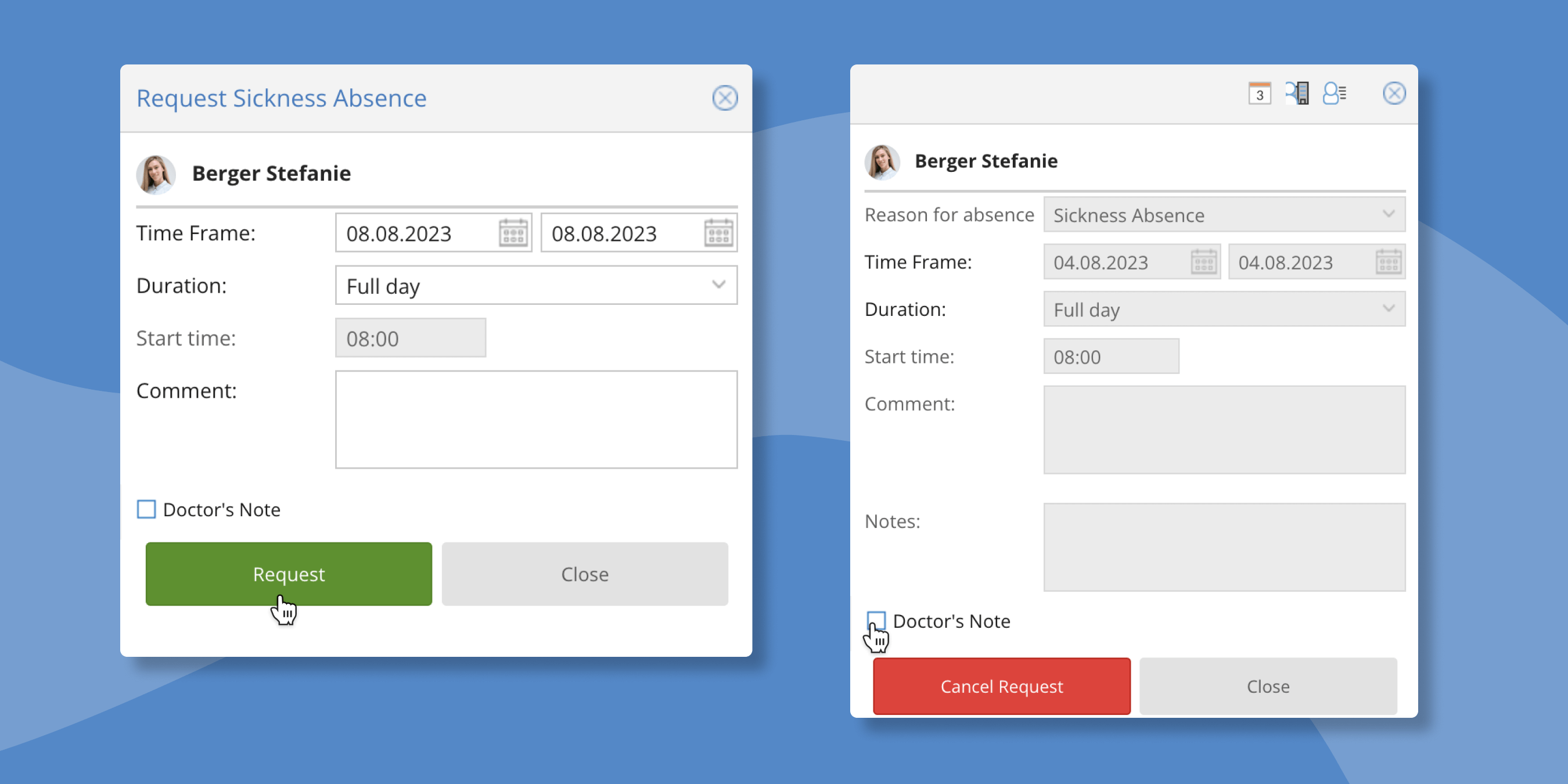 Enter Doctor's Note Directly at the Time of Request or a Subsequently
As a manager, you can also evaluate in the employee reports which sick leave already has a doctor's note and which still needs to be added. That allows you to keep track of all confirmed sickness leaves.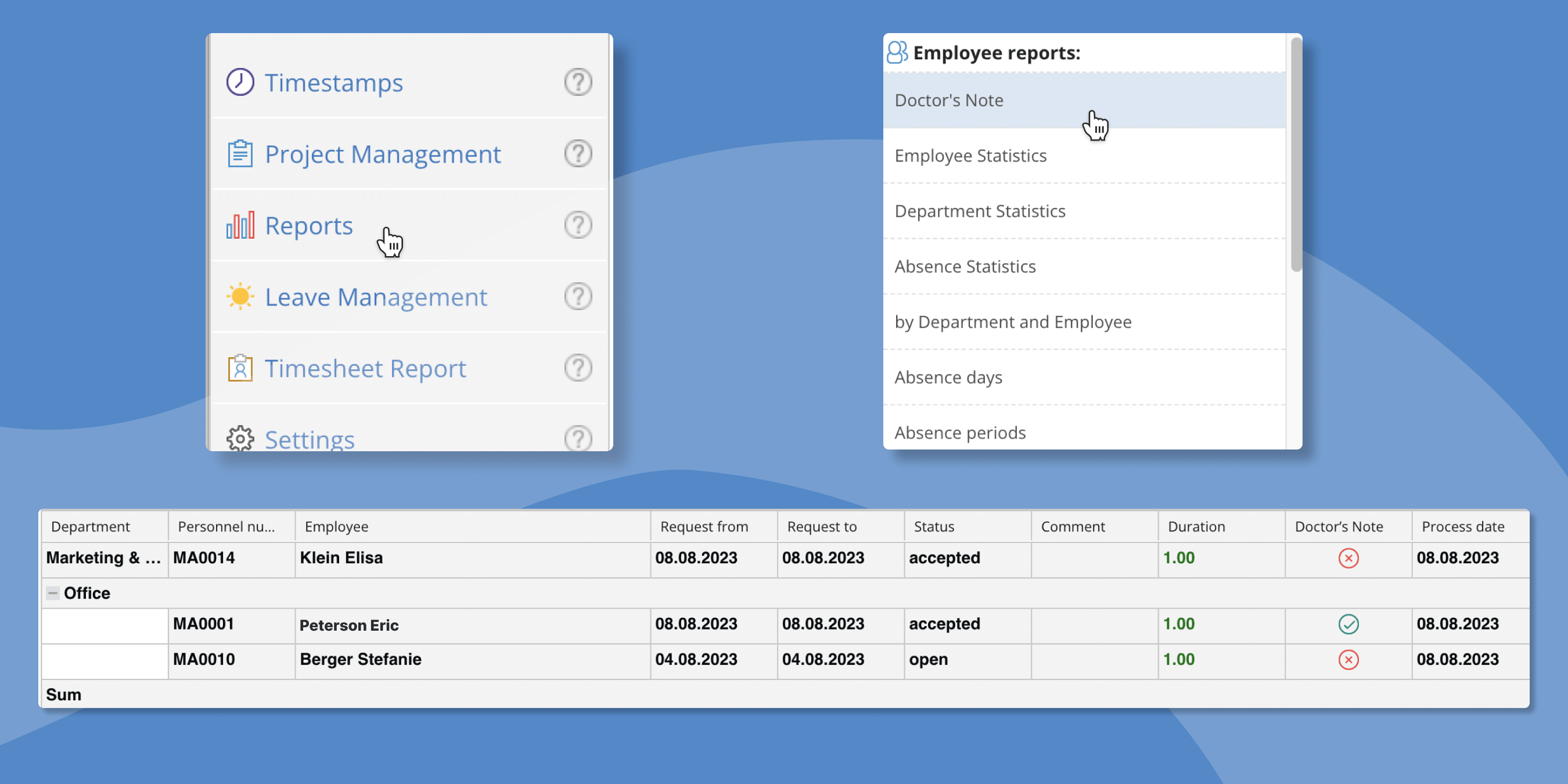 See at a glance which absence request is confirmed by a doctor's note
How Can I Activate This Feature?
The function has already been released in version 7.70.4 and will be available in the leave management in ten days at the latest.
You can activate this function independently and directly in your account settings without additional costs.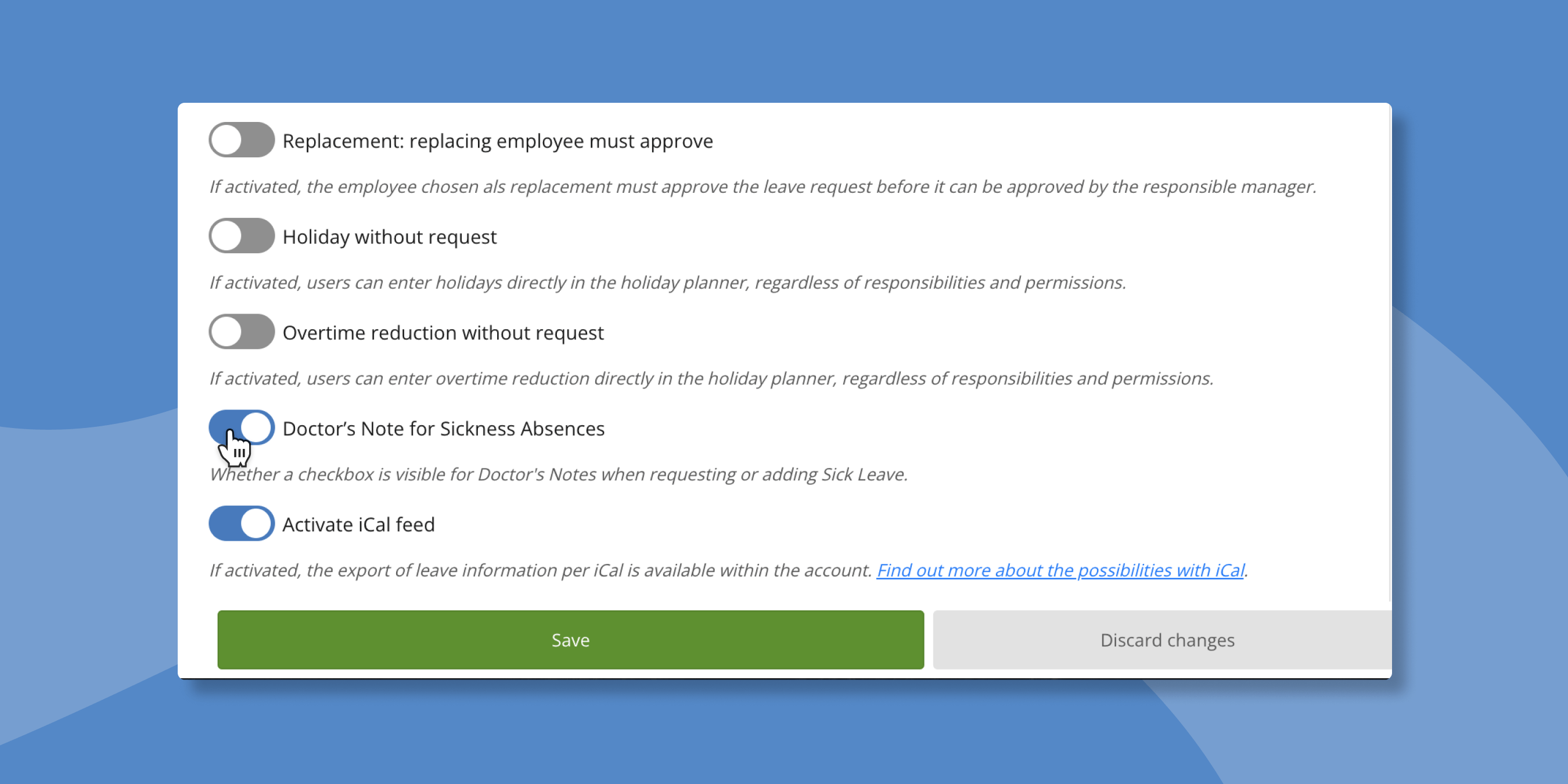 Select Enable "Doctor's Note for Sickness Absences" in your settings.
Important To use this new handy feature, you must use TimeTac's leave management module. Are you not using it yet? Then this is your sign to switch to our digital absence management and simplify your work life. Read about the advantages of a digital absence management.
Declutter Your Absence Management
Replace Excel Tables with a Digital Time Tracking System.