Gotta Love the New Desktop App
by Anna Eisner-Kollmann, 03.07.2023
Ta-da! Admittedly, we're proud of our new desktop app: it's compact, has a clear layout, and it lets you keep track of time live without having to open the browser.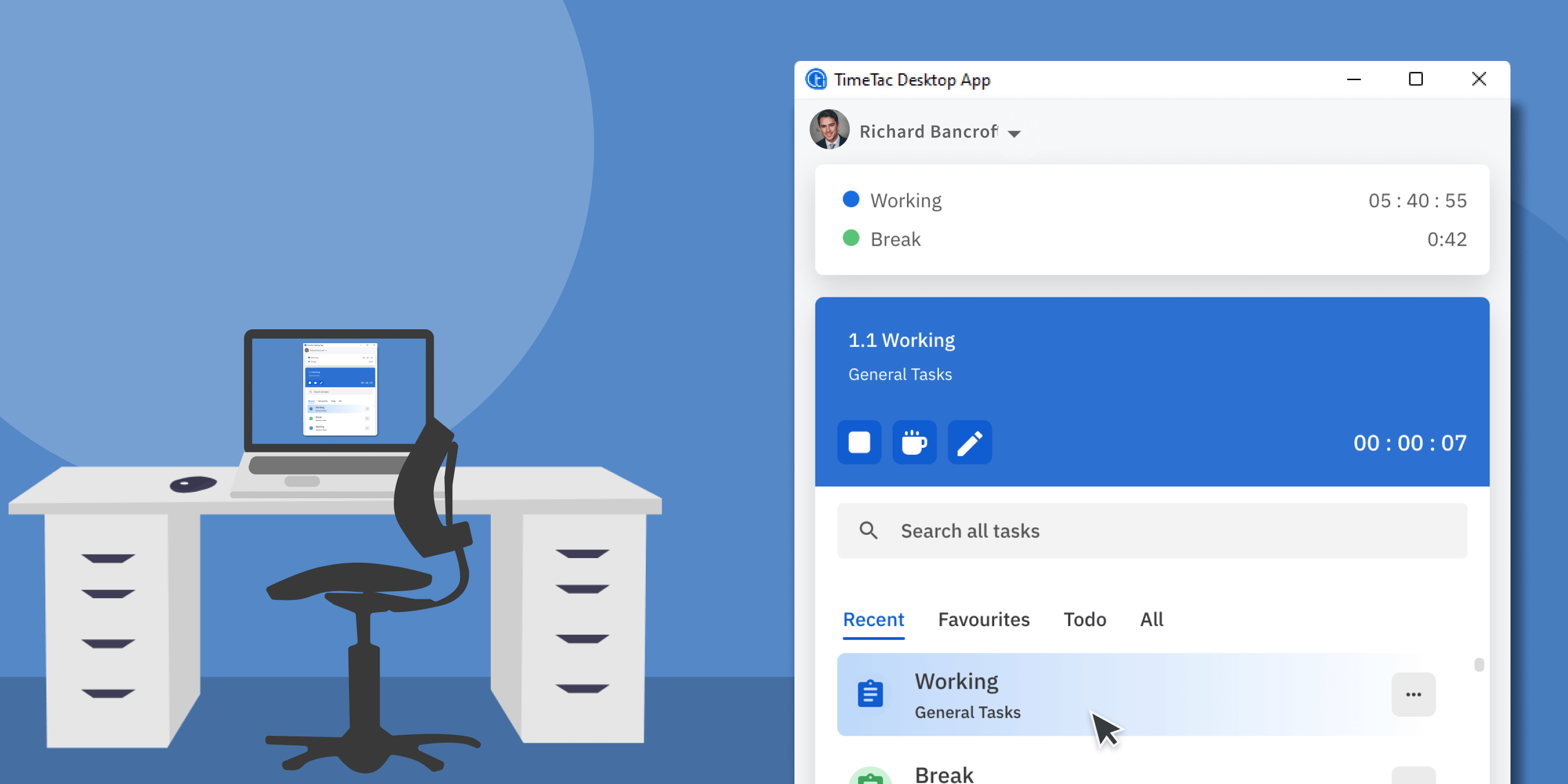 Start, Stop, Pause – Yes, It's That Simple!
Is the web version of TimeTac just a bit much for you? Do you want to track time live and on your computer without much distraction? Then the new desktop app is just the right choice for you! The strength of the app: track time live and comfortably switch between tasks. Currently, the app is available only for Windows, but please let us know if you are interested in a desktop app for macOS.
What's Your Superpower?
Quickly start & stop tasks with just one click.

Clarity about the currently running task at any time

Add notes to running tasks.

Automatically start tasks when logging in to Windows.

Choose between Recent, Favorites, To-dos, or All tasks in the app, or use the convenient search window to find the suitable task.

Need more features? Via the desktop app, you can open TimeTac in your browser.
Who Can Use the New App?
The app is suitable for anyone who works with a Windows computer and wants to record working or project times live. To use the desktop app, you need a TimeTac account in the company.
Track Time Live, No Frills!
Try the Windows desktop app right now!
Try the Windows desktop app right now!