Effective conflict management for teams
by Gabriele Kaier, 19.04.2017
Conflict can be positive and productive. But your team members have to be prepared to appreciate different opinions and adopt fair and open communication. Read on to learn how to avoid negative conflict which is destructive and disruptive.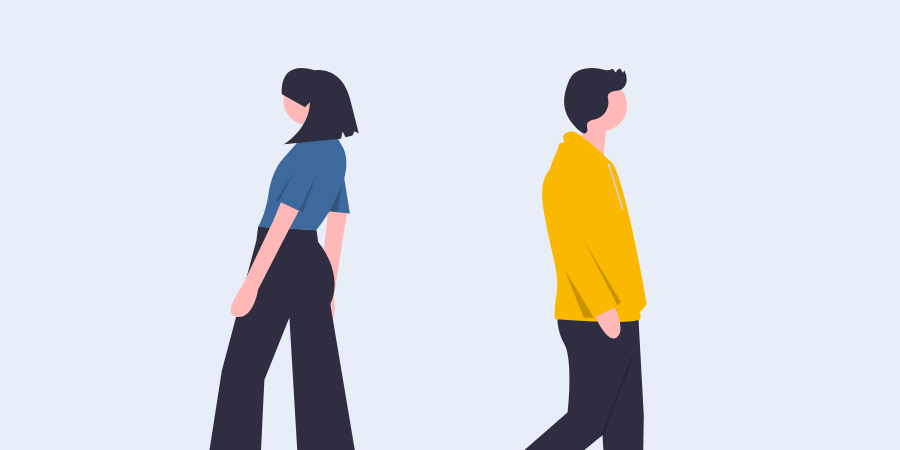 Conflict can be positive and productive. People with varying viewpoints, skills, and opinions are high-functioning teams, they usually achieve more than any group of similar individuals. But it is important to use an effective conflict management strategy to keep any conflicts under control before they lead to morale and motivation decline, employee turnover or a potential lawsuit. Your team members have to be open for these above-mentioned differences and there must be a healthy balance of constructive difference of opinion. But how can you avoid negative conflict which is destructive and disruptive? First you have to develop the key factors of understanding and appreciating various viewpoints for all your team members. Well-developed team members have the ability to resolve conflict and balance it constructively when it does happen.
Resolving conflict in teams
When your team oversteps the mark of healthy difference of opinion use a three-stage process to resolve conflict. You and your team can gain understanding of the different perspectives. Later on, you can use that understanding to expand individual thoughts and beliefs about the issue.
Conflict management in 3 steps
Recognizing the conflict
Your team has to first recognize the conflict.
You have to acknowledge the conflict before you can manage it.
Discuss the impact the team conflict is having on team dynamics and performance.
Then everyone in your team has to agree to a cooperative process to solve the conflict. Concretely, this means putting the team first and individual opinions or ideas aside.
And the most important thing of all, keep communication open: Talk about the issue and discuss strong feelings. Listen actively to really understand where the other person is coming from.
Analysing and understanding
The next step is to understand the situation and each team member's point of view so that you can get through the emotions and reveal the nature of the conflict.
Clarify people's positions so that the team can see the facts more objectively and with less emotion.
List facts, assumptions and beliefs underlying each position.
Analyse them in smaller groups to get a better understanding of those positions.
Tip: Use helpful techniques for your analysis such as Quantitative Pros and Cons, Force-field Analysis, Paired Comparison Analysis and make a Cost-benefit Analysis.
Keep any communication channels open. Listen to all opinions, everyone needs to feel heard.
Then convene back as a team. Analyze in smaller groups and separate alliances. It is much easier to see the issue and facts behind the emotions and conflict can quickly burn out.
Decision and agreement
Now the team has to reach agreement and must decide the course of action to follow. If further analysis and evaluation is required make a plan of what has to be done with a timescale to reach agreement. But make sure that at this stage in order to reach agreement, all team members should commit to work with the proposed analysis and evaluation. Celebrate when conflict is resolved. Use the contributions and knowledge everyone made throughout the conflict management to avert prospective conflicts. As a team leader it is vital for you to use an effective and efficient conflict management strategy. Your role as a leader is to address conflict in a healthy, productive way. Don't fear it, embrace it – it's part of your job when you manage teams. Putting your head in the sand and hoping conflict will pass you by is not the best methodology for problem solving. If you don´t deal proactively and properly the conflict normally escalates. TimeTac develops and distributes web-based and mobile time tracking systems for individuals and teams. The scope of products includes optimally customisable solutions for employee time tracking, project time tracking, leave management and shift planning. Maintain a perfect overview of the resources within your team or department. Manage teams easily and record working times no matter where you are or where employees are located. Find out more on how TimeTac can help you manage your team.