Staff holiday planner just a few clicks away!
by Gabriele Kaier, 06.04.2017
An absence management software helps you save administrative time by removing manual tasks from the traditional leave management process achieving accurate data and full visibility. Plan leaves with accuracy and eliminate staff shortages and clashes in absence.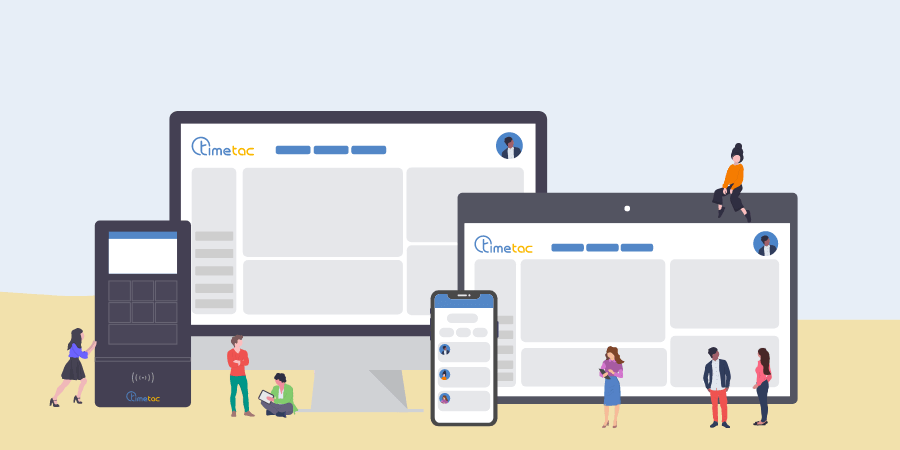 Managing absence and leaves can be a time-consuming and troublesome task for companies. An online staff holiday planner allows you to plan and manage staff holidays and other types of absences with ease and efficiency. No more manually written vacation requests and tedious excel-lists. No more tiresome calculations. TimeTac absence manager saves time and money spent on paper chasing leave requests around the office by making important information available to the required staff in your company. With TimeTac time off requests are a few clicks away. Keep an overview of employee availability at all times.
Absence management and online staff holiday planner made easy
The absence management software from TimeTac offers you the chance to accurately plan leaves, calculate overtime compensation, manage sickness and other types of absence. Furthermore, absences are customisable according to your company's policies and employee entitlements are automatically calculated based on your settings. Employees and managers get automatically informed.
Web-based software – accessible 24/7 anytime, anywhere
Compatible with PC/Mac or while on the move -via your smartphone/tablet
With the Leave tracker you can plan ahead and avoid clashes in absence
Automatic calculation of holiday entitlement
Schedule company holiday and ban on taking leave for departments or for the whole company
Configure individual settings for each employee
Customisable absences
Transparent Reports – spot trends in absence
Supports cross-company teams
Multilingual software
Calendar templates for different countries incl. customizable holidays
Various Integrations (outlook, google calendar)
Smart request management with approval workflow
With TimeTac's staff holiday planner your employees are able to request time off online in a matter of clicks. An efficient integrated request and approval workflow management optimizes your internal procedures: managers get informed on an incoming request and have the necessary resources to make the right decision. Acceptance or rejection notifications are automatically sent to your employees.
Efficient and uncomplicated request and approval workflow management
Rapid processing of requests thanks to real-time data
Transparent approval management
Transparency of your employees and departments
A Staff holiday planner like TimeTac provides a clear overview of absenteeism per employee and per requested period. This gives you the chance to plan ahead of time and utilize your staff resources efficiently.
Holiday leave entitlements overview, per team or per department
Real-time balances of remaining entitlements
Forecast for remaining entitlements
Reports on employees and departments
Easy export of data in Excel or PDF
The staff holiday planner from TimeTac will ease the management of holidays and other absence types. You have a bird's eye view of employee entitlements which allows you to optimally plan staff resources at all times. Find out more about how you can save time and money by effectively planning staff leaves and holidays as well as tracking and managing absenteeism. Get your free trial today.