The daily commute – Travelling to work
by Magdalena Fladl, 17.10.2018
Nowadays, employees travel longer and longer to get to their workplace and they have to cover long distances. The daily commute is said to have an impact on our health. According to researchers, the proportion of commuters with short distances of up to five kilometres has decreased. More and more employees are covering distances of up to 50 kilometres. However, expensive rents are to blame for the fact that people have to commute every single day.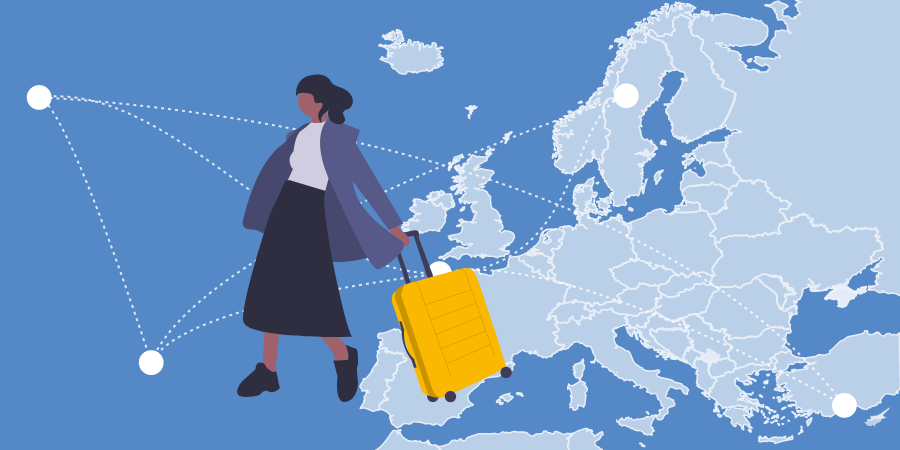 The average Londoner spends almost 50 minutes on the train, bus or other means of transport while getting to work in the morning. A study from Transport Statistics in Great Britain shows that people working in London have the longest average commute. Apparently, the level of education also determines the commuting distance. Employees with a university degree are said to commute the furthest at an average of 9 miles. It is shocking how much time we actually spend commuting.
Upsides of Commuting
We spend a lot of time commuting – almost as much time as we spend on socialising or practicing our hobbies. Who wouldn't rather spend the time on anything else than sitting on the train for hours each day? The daily commute is also said to have an impact on our physical health. However, studies over the last couple of years show that commuting can have upsides too. Especially when you have to take the public transport to get to your workplace you might be happy to find out about the upsides of commuting which will make your daily journey a little bit better.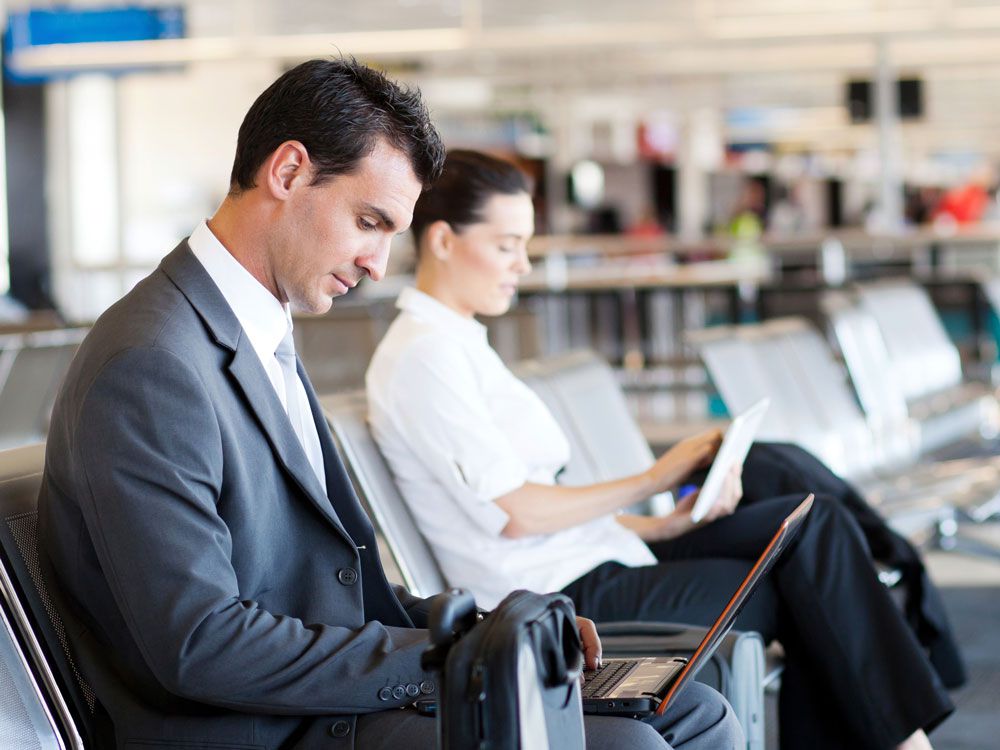 During the last years, studies showed that people commuting on a daily basis end up being more productive at work even though people at first tend to be stressed in a crowded bus or any other public transport. While we are on our way to work in the morning, we tend to think ahead and plan our day at work. People who set their goals for the day also seem to be less stressed by travelling to work than those who travel aimlessly. This also leads to greater job satisfaction throughout the day.
The evening commute, however, can be used best to reflect on everything you achieved at work on that day. A study showed that people who reflected on their work on a daily basis usually performed 20 percent better than people who didn't. Devoting a little time to reflect on your day can help you improve your sense of achievement as well as your productivity.
For some, commuting is a good opportunity to increase their own productivity and to work through their first tasks before they arrive at work. For others, commuting is associated with stress and a reduction in well-being.
When commuting becomes working time
The boundaries between work and leisure are blurring – due to digitalisation and technology. This can have an impact on our health. More and more people are dissatisfied with their long commuting times and work-life balance. This raises the question as to whether commuting should not be counted as working time and therefore rewarded.
Up to now, commuting is not considered as working time. Thus the employer does not have to pay for these hours either as it is up to the employees how they get to their workplace.
If commuting was counted as working time, it would also have social and economic consequences. Transport would as well be affected. This could reduce traffic jams during rush hour and also give employees more comfort and flexibility with their working hours. However, it would also mean that employers would monitor their work more closely on the way to the office in order to see how commuters actually use their time on public transport.
TimeTac
Digitization and technology allows employees to get their work done from home or on the road. TimeTac's mobile time tracking software solution supports you in making working hours more flexible and in working and proving performance outside the office. With TimeTac, your employees record their working hours whenever and whereever they work and you can keep track of your employees – anytime and anywhere. Find out more about our Mobile Time Tracking Software Solution and how it can benefit your business in many ways.