The New Family Leave Act (FMLA): What employers need to prepare for New York's Paid Family Leave Program
by Gabriele Kaier, 30.05.2017
New York's Paid Family Leave Benefit Law (PFLBL): The new law for Paid Family Leave, starting January 1, 2018, will provide eligible employees up to 12 weeks of paid leave during a 52-week period. Employers should prepare for the new law yet to go into effect. Understand the various legal aspects of the law in order to avoid complaints and penalties.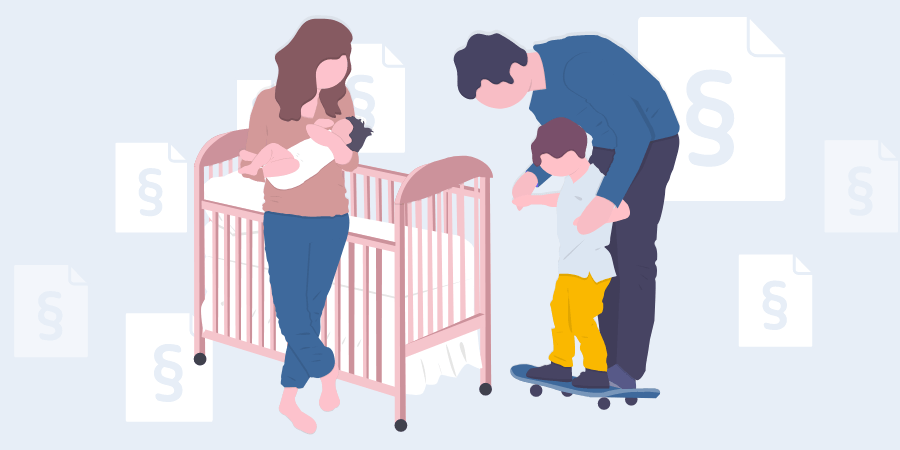 Phases of implementation
The law phases in over a four year period starting January 1, 2018 and is fully implemented in 2021. Employees may take the maximum benefit length in any given 52-week period. The maximum benefit is eight weeks during the first year, 10 weeks during the second and third years, and 12 weeks the fourth and subsequent years.
Eligible employees will be able to receive 67% of pay for up to 12 weeks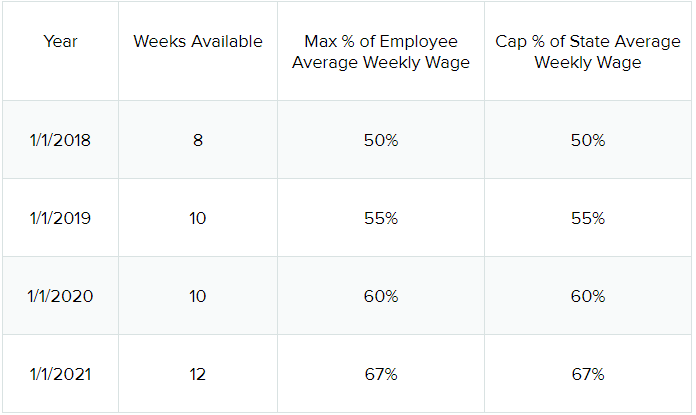 source: http://www.ny.gov/
What is covered by the law
Paid family leave will be available to any private employee in New York State who is employed full time for 26 weeks or part-time for 175 days.
This applies in 3 specific cases
For employees caring for a family member with a serious health condition
Following the birth, adoption, or fostering of a child
Support for a family member, a spouse, child, domestic partner or parent of an employee who is on active military duty or has been notified of an impending call or order of active duty.
Family leave can be taken as a continuous leave or intermittently in one-day increments. While on leave, the employer must continue any subsidies for the employee's health insurance. An employee who returns from leave must be restored to the same or a comparable position and the leave cannot result in the loss of any employment benefit.
Paid leave to care for a family member cannot be taken while an employee is absent for disability, but can be taken immediately after the end of the absence for the employee's own health.
Employer's obligations under Paid Family Leave
Employers have to purchase a Paid Family Leave insurance policy or self-insure. The premium of the policy will be paid by your employees.
An employer may not discriminate against employees for taking Paid Family Leave. Employees are guaranteed job protection upon return from Paid Family Leave to the same or a comparable job. Employees still get health insurance while out on Paid Family Leave.
As an employer you should contact your current New York Disability Benefits carrier to learn more about adding Paid Family Leave coverage.
You are responsible to complete the employer portion of the claim form and provide detailed information to the insurance carrier for the employee.
Financial and administrative costs for Paid Family Leave
The Paid Family Leave insurance premium will be funded in full by your employees. The employee will receive the Paid Family Leave benefit through the insurance.
The administrative costs of complying will be borne by employers. It is hard to determine what those costs might include, for example employers will have to pay for:
Continuing the employee's health care subsidy
Cost of displacing the employee for 12 weeks or must hire temporary help
Administering the payroll deduction
Providing notices to employees about the new law, including changes to employee handbooks
Integrating paid time off under the new law with your existing time-off programs
Completing the employer portion of claims forms
Providing detailed information to the insurance carrier regarding employees' use of paid family leave
Especially for small businesses, this can be a financial burden as they hire temporary workers and have to shoulder the cost of training them so that the position can still be available upon the employee's return. If a business has 5 employees and one of them leaves for 12 weeks, that can significantly impact the business.
What to do now to prepare for the New Family Leave Act
The next few months will be a learning process for employers. Disability carriers roll out resources to administer their programs. Administering this law will require effort between employers and their insurance carriers.
TimeTac offers you the perfect combination of keeping track of work hours and time off. With a Time Tracking software such as TimeTac you can easily manage time off and create any type of time off needed for your business so that you can effectively comply with the latest laws. Gain complete visibility into employee absences in real-time, improve your staffing decisions and productivity.
About TimeTac
TimeTac GmbH develops and distributes web-based and mobile time tracking systems. The scope of our products includes market-tested and optimally customisable solutions for employee time tracking, project time tracking, leave management and shift planning. Contact us to learn more about TimeTac products.